Going away and think you'll use a phone? Knowing your options and pre-travel research will help prevent high call costs and nasty surprises.
Options for calling home
Take out a plan for using your mobile phone abroad
Buy a local or global Sim
Use mobile phone apps with free wi-fi
Buy an international calling card
Hotel phones - beware!
Most of us don't think twice about making a phone call in the UK - contract deals and packages mean doing so is relatively inexpensive.
But it's a different story abroad, and it's easy to fall foul of high costs and big bills if you're not careful. Here are some call options, and ways to avoid nasty surprises.
Using your own mobile phone
There's a seemingly overwhelming choice of plans, packages and add-ons when it comes to using your mobile abroad.
For starters, you'll have to accept that it's a good idea to opt in for something if you know you'll be using your mobile abroad - relying on your regular tariff will almost certainly result in eye-watering charges.
But exactly what you opt for will depend on how you plan to use it.
If you're away for a couple of days and plan on using your phone sparingly, talk to your network provider about the temporary add-ons they offer.
For a few pounds a day or a modest one-off charge - and in some cases for free - you can bring down the costs of calls and texts from abroad (although bear in mind costs are likely to be higher outside of the EU).
If you use your phone a lot overseas, or plan on making calls from multiple countries, you may be better off with a specialist Sim card.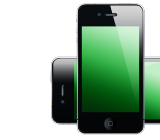 Your best bet may be to buy a local Sim card when you arrive at your destination (note that some operators will deliver before you travel, at a cost), but a global Sim card can also offer large savings, and allows you to keep the same number wherever you travel.
At the time of writing (March 2014), global Sims usually have an upfront cost of £15-£40, but include varying levels of calling credit.
Keep in mind that newer smartphones use mini Sim cards, so not all types of Sim will be compatible with your phone.
It's also worth letting your operator know when you plan on travelling abroad. If you don't regularly use your phone overseas, some may interpret the activity as 'suspicious' and temporarily bar your number.
Money-saving tips for using your mobile abroad
Ask your friends and family back home not to call you unless absolutely necessary
Turn your voicemail off. If another mobile calls you and is diverted to your voicemail service via a foreign mobile network, you'll still have to pay to receive that call
Turn your data connectivity off. Phones nowadays aren't just for making calls, so even if you don't actively use yours while abroad, your phone will still be trying to sync with other devices and make app updates in the background, which can cost a fortune in data charges
Beware picture messaging. While a lot of travel-friendly packages and deals include text messaging, this doesn't always include picture messaging, which can drain your credit and bump up your bill significantly. Check first!
Using wi-fi to make free calls
It's possible to eliminate a lot of high international call charges by making the most of wi-fi availability.
Many hotels, hostels, cafes, bars and restaurants around the world offer a wi-fi connection for free, or for a modest sum.
Make sure you check this, though - some hotels will charge a lot for an in-room internet connection while offering it for free in public areas such as lobbies.
You may also find that a luxury hotel chain will charge you a premium for wi-fi internet connection, while a budget hostel will offer such a service for free.
Phone cards have taken a back seat to digital communication in recent years, but international phone cards may still represent good value for money
Phone apps and laptop software such as Skype, Viber and FaceTime allow you to make phone and video calls for free over an internet connection. Of course, the receiver will have to have the same app or software installed - and will have to know how to use it!
Bear in mind that using such services without a wi-fi connection will weigh heavily on your data consumption and could incur very high charges, so make sure you're connected before making the call.
Similar to such free call services, messaging services such as WhatsApp will allow you to send free text, picture and video messages to anyone around the world via wi-fi, providing the receiver has the same app installed.
International calling cards
Phone cards have taken a back seat to digital communication in recent years, but international phone cards may still represent good value for money, especially when compared to some of the high mobile call costs being charged.
The cards, available from many places including the Post Office and supermarkets, are bought pre-loaded with a level of credit.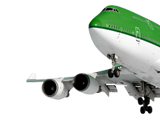 When you want to make a call, you simply dial an access number, enter the card's pin number, and then dial the destination number.
However, there are some restrictions on the countries you can use the cards within, and also the type of phone you use to make the call with. For example, some network operators may impose additional charges, so check the terms and conditions before you buy.
Hotel phones should be a last resort
Hotel phones generally only offer any real value for money if you're calling a local number or using an international calling card (as above); using them to call overseas will almost certainly result in an unpleasant surprise when you check out.
However, you shouldn't be charged for receiving calls to your hotel phone.
Providing your friends and family back home have a good long-distance phone plan, the hotel line could still be a good way to keep in touch - just make sure you don't make the call.
By Rachel England
[SeanSocialShare]