Are the babies are flying the nest? Find the right travel insurance for your kids
Whether it's a school trip or they're off travelling on their own, compare prices of travel insurance for your children and find the right protection.
Key points
Children's travel insurance should at least offer cover for accidents, their luggage and possessions and medical treatment
Some airlines won't allow young children to fly alone or with someone that has a different surname. Write a consent letter for your child to take with them so they will be allowed to travel
Keep your child's important documents and any medication in their hand luggage, with a few copies and back up medications in their suitcase
If your children are travelling solo in the big wide world, you'll be worrying about their safety and security throughout their trip.
Getting travel insurance won't take all the worries away, but it might make you feel more at ease to know that your children are covered for, at minimum, theft, loss and damage, plus their healthcare.
Compare travel insurance for children
Whether they're travelling to visit family, on a school trip or off to boarding school, comparing travel insurance through websites like GoCompare can help you save money on the right policy for them. 
What should I look out for?
Children's travel insurance should at least offer cover for accidents, lost or stolen luggage and personal possessions, and medical treatment. 
Cover for travel cancellation could be something to consider too. 
If your children are off to a country that is part of the European Economic Area (EEA), you might want to look into a free European health insurance card (EHIC). 
It entitles them to some state-provided medical care, but it doesn't cover them for everything, so they'll still need travel insurance. 
If extreme sports, such as skiing and snowboarding, are on the agenda, make sure they've got some kind of adventurous sports insurance. 
You may find that buying a group or family policy is cheaper than covering your children individually, so shop around. 
Travel insurance policies for children travelling alone
School trips
For kids, a school trip overseas or elsewhere in the UK is a great experience, but accidents and mishaps can happen anywhere, even when the leaders of the trip, teachers, or guardians take the greatest care.
Did you know...?
Expensive items such as tablets and cameras may already be covered under your home or contents insurance policy. Double check your existing insurance for what's covered before over-insuring your child for their expedition.
Although your kids can ring you, and their travel guardian would always be available to help them in times of trouble, it's important to make sure your child has the travel insurance to support them if they lose their luggage, passports, or mobile phone.
If your child is going to have full control of their passport for the duration of the trip, make sure they keep it in a safe place throughout. 
Organising an 'emergency passport' or an EDT is very time consuming and expensive, something you wouldn't wish upon your under 16 or their guardian while away. Read more about passport cover.
Travelling with guardians
Some countries require parental consent if your child is travelling alone or with someone that isn't their parent.
It's advisable that they take a consent letter signed by their parents with the dates and reason(s) for travelling and the details of the adult who'll be responsible for your child while they're abroad.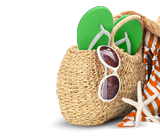 Precautions for travelling without parents
Be prepared and make sure your child knows what to expect
Check airline policies to see if your child can fly alone
Make sure your child has all the documents they need and copies before travelling
Know exactly what the travel insurance policy covers and how it can help your child
Single trip travel insurance for children 
If your child is only going on one trip in the next 12 months, then single trip cover might suit your needs best.  
If they're going on multiple trips, then annual cover might be what you need but make sure every destination they're going to visit is covered under the policy before they set off.
Children's travel insurance and healthcare
Some insurers charge more for children with pre-existing medical conditions as they're a higher risk of needing treatment.
If your child has any health problems, it's important to be honest with the insurer when gathering travel insurance quotes so it can allocate you a suitable policy, with the right protection.
The cover could be invalid if your child needs treatment for their condition and the insurer isn't aware of it, and as such, you won't be able to claim back the costs of any medical bills. 
Just in case their suitcase goes missing, pack any medication and documents they'll need into their hand luggage.
Travel insurance for children with asthma
When comparing travel insurance for your children, make sure they cover children with asthma, or you could be liable for any medical bills, prescribed inhalers or antihistamines, steroids and any other medication your child may need.†
Discuss your children's travel plans with their doctor and make sure your child (and anyone they're travelling with) knows what to do in an emergency.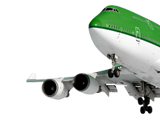 Children with cancer and travel insurance
If your child has cancer you'll need a policy that covers your children for medical problems relating to their illness.†
If you're asking for travel insurance for cancer patients, it's likely you'll be asked detailed questions about the stage and grade of your child's cancer, as well as any treatment they may have had and their prognosis. 
It's not impossible to find cover, and there are travel insurance policies that specialise in protecting children with pre-existing medical conditions. 
Children travelling alone with heart conditions
As with asthma and cancer, you'll need to find a policy that covers your child's heart condition.†
Your insurance provider might ask for a letter from your GP stating that your child is fit to travel and that travelling won't put their health at risk. 
Other medical conditions
Compare all the cover options and prices before settling on a travel insurance policy for your child and make sure it covers the medical conditions you need it to. 
Don't forget that children can be perceptive of your worries (probably more than we give them credit for!) and if they're travelling alone, the journey may seem all the more daunting. 
So they're not unnecessarily worried, take a few moments to explain what protection you've organised and what to do in an emergency, just in case they need to know.
Your child's travel insurance policy is there to take care of the unexpected, so all you have to worry about is whether they'll remember to take any photos of their trip.
By Amy Smith