Walking the Great Wall or discovering the Forbidden City? Make sure you compare travel insurance first
Planning a trip to China? Make sure you get travel insurance before you go. Compare travel insurance to find your perfect policy to keep you safe on your holiday.
Key points
Book your travel insurance when you book your trip to benefit from any cancellation cover you may have. If you leave your travel insurance to the last minute this is something you may miss out on
Keep an eye on those belongings - some areas of China are prone to pickpockets, so make sure you keep your personal items as safe as possible. Getting gadget cover is also something to consider
It's not all about the price – make sure you get a policy to suit your trip and all your requirements, it may be worth spending a little extra to get the cover that's right for you
From the Great Wall to the Terracotta Army, China is a country full of wonders to explore.
If you're packing your bags to trek along the Great Wall, make sure you have travel insurance with you.
Do I need travel insurance for China?
It's not compulsory to take out travel insurance before visiting, but accidents can happen anywhere and anytime, so travel insurance is always a good idea.
Get the best policy for you when you travel to China
Not all travel insurance policies will cover everything, and those that do may be expensive.
Compare insurers to find out which policy and price is right for you.
Repatriation from China
Repatriation cover is usually included as standard in most travel insurance policies - it'll foot the cost of emergency travel back to the UK if you're taken seriously ill, or need treatment that can only be provided at home.
It can be very expensive to be repatriated from China for any reason, and although it's not pleasant to think about the worst case scenario, it's worth checking if repatriation is covered in your policy.† 
Curtailment and cancellation
There are many reasons for cancelling a holiday, and a good policy will usually cover cancellation.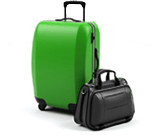 However, not all events are protected – many of the holidays curtailed or cancelled due to the earthquake of August 2017 weren't covered.†
This is because it would have been deemed an 'Act of God', i.e., an unforeseeable natural event involving no human agency, which is also impossible to guard against or prevent.
Common crimes and protection: Pickpocketing in tourist areas
China's packed city streets are perfect for pickpockets, and tourists are an especially good target.
Not all policies cover petty crime or pickpocketing, though they may cover your important personal documents. So what can you do to protect yourself? 
Don't use your back pockets, but invest in zip pockets or in a money belt to help prevent pickpocketing.
To mitigate loss if the worst happens, only carry the necessities: small amounts of cash are ideal, back up photos as much as possible, and keep copies of important documents in the hotel safe once you've safely arrived and checked in. 
Accidental damage to your belongings
Most policies cover accidental damage as standard, but you may need to take out personal possessions cover separately.
You can also invest in travel insurance with gadget cover to protect your DSLR camera, mobile phones, and tablets in China.
Loss of luggage, passports, and gadgets
Not all policies cover lost luggage, though most cover important documents like your passport. You can find out more about passport cover here.
Your travel insurance policy may not cover gadgets, but most home insurance policies that include personal possessions cover will. 
Check your home insurance policy before you leave to make sure your personal possessions will cover you while you're away. 
Do I need personal liability cover in China?
Personal liability cover refers to an incident causing bodily harm or property damage for which you are legally liable.
So be warned: when even taking a photo in an art gallery could cause a lot of damage, it may be wise to include it if possible.† 
Delayed flights from China to the UK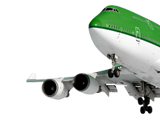 Flight delays are a common occurrence in China, so a specific flight delay policy may be worth looking into. †
Some policies include it as standard, but not all insurers offer it.
Medical insurance for travel in China
While not strictly necessary, it's worth having a travel insurance policy with medical protection when travelling to China.
Even without expensive repatriation, medical costs in China can be very high, and whether you trip and break a leg, or need your appendix removed urgently, you don't want to be left with an unexpected surgeon or hospital bill.
A good travel insurance policy will include cover for new injuries and ailments discovered in China, but if you have a pre-existing medical condition you can compare cover for that too.
Insurance exclusions for travelling in China
Many policies exclude incidents resulting from excessive alcohol consumption, so be careful when enjoying the nightlife. 
If you're unfortunate enough to be caught in a terrorist incident, this too may not be covered – though your medical insurance may help if you're injured due to terrorism. 
Bear in mind that pre-existing medical conditions might not be covered by your insurance.
You should make sure that your insurer knows about any conditions you already have – if you need to make a claim and haven't told them everything, it could be difficult to get any compensation. 
Driving the Great Wall: hitting the road in China 
Although driving on the Great Wall itself is illegal, you can trek along most of its sections without too much difficulty.†
In China, motorists drive on the right but driving on the opposite side of the road shouldn't stop you enjoying some of the gorgeous road trips China has to offer.†
Business trips to China and travel insurance
As one of the world's biggest economies, business trips to and from China are becoming more and more common.
Your employer will usually take care of the travel insurance for things like damaged or lost business equipment or medical expenses, but it is always worth looking into it yourself to determine what the policy may or may not cover. 
You don't want to lose your laptop or briefcase on the plane and find it isn't covered! 
Where to buy travel insurance for China (and get a great deal)
If you're set on experiencing what China has to offer, then it's best to compare different policies. 
Use GoCompare's travel insurance comparison to find great deals – remember not to focus solely on price and choose a policy that covers everything you need. 
By Nick Dunn