If you have cash lost or stolen on your holiday or trip, how much cover will your travel insurance offer? Find out more and get tips for keeping your money secure.
Key points
The amount of cover for cash is likely to be limited and you need to factor in the excess you're liable for
Payout limits will be per person, with lower limits typically applied to kids
Exclusions may apply, so look after your money and ensure a loss or theft is reported properly
Despite the ever-growing popularity of using cards and other cash-less options for paying on holidays, hard currency remains a staple of travel packing.
It is, of course, always worth thinking about having cash available for emergencies, as a back-up to cards and if you're travelling through areas where the political or financial situation may be uncertain.
Indeed, depending on your destination it may be pretty much the only payment option.
But will your travel insurance offer protection for your cash if it gets lost or stolen?
How travel insurers deal with cash
The majority of travel insurance policies provide cover for the accidental loss of, theft of, or damage to personal money and documents (such as a driving licence).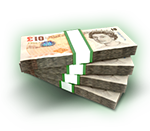 However, insurers generally cap the amount they will pay out for cash at between £200 and £300.
On 24 June, 2015, Gocompare.com analysed 615 annual travel insurance polices and 600 single-trip travel insurance policies listed on the matrix of independent financial researcher Defaqto.
It was found that just 11% of policies offered cover of £500 or more for cash, while another 11% offered no cover at all for cash.
The typical payout available for cash on single-trip policies was just £50-100 (64% of policies), while annual policies were slightly more generous at £200-300 (54% of policies).
These were the payouts per person on a policy, meaning that family policies could cover a significant amount, although lower limits tend to apply to children - typically around £50.
When considering the protection they have for cash, travellers also need to be aware of excesses on claims, though.
The level of excess was typically £50-100, a figure that applied to 64% of single-trip policies and 63% of annual polices.
Beware of exclusions
Insurers will typically - and understandably - apply special conditions with regard to loss or theft of money, so think about the following precautions:
Pack cash, travel documents, passports and other important paperwork in your hand luggage and if your hotel or apartment has a safe or safety deposit box, use it
Caroline Lloyd, Gocompare.com
Take care of your money
Policy terms and conditions usually require you to keep money/cash on your person or to leave it in a safe or safety deposit box.
You're unlikely to be covered for cash stolen from an unattended bag or case.
You should note that the definition of 'unattended' could include the hold of a plane, the trunk of a coach, bus or car, or if the cash is left in the wardrobe of a locked hotel room.
Report losses
You'll need to report the loss/theft to the local police in the country where the incident occurred, and this will probably have to be within 24 hours of discovery.
You'll need to obtain a written report and a crime reference number. A report from a holiday representative will not be sufficient.
If the money was stolen from a hotel safe or safety deposit box, you'll need to report the loss/theft to the hotel and obtain written confirmation from the hotel.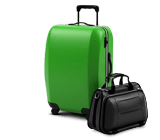 Keep receipts
To substantiate a claim you'll usually be asked to provide an original receipt for the item lost, stolen or damaged.
So to claim for lost or stolen holiday money, you'll need to provide a foreign currency receipt showing the amount of money you exchanged.
Analysis
"While most travel insurance policies include cover for money, cover limits, excesses and exclusions vary wildly between travel policies," said Gocompare.com's Caroline Lloyd.
"As such you need to make sure you buy a policy which has the appropriate cover limit and ensure you understand the terms and conditions that apply to cash.
"Insurers will expect you to take reasonable care to safeguard against loss, damage or opportunistic thieves.
"So pack cash, travel documents, passports and other important paperwork in your hand luggage and if your hotel or apartment has a safe or safety deposit box, use it."
By Sean Davies
[SeanSocialShare]