What travel insurance will you need to travel to Cuba?
Cigars, Che and salsa dancing. A trip to Cuba is an unforgettable experience. Now let's get your travel insurance sorted!
Key points
Cuba has a dedicated medical service for tourists, but medical supplies are stretched
Spot checks on visitors' travel insurance happens at airports
You'll need a tourist card to enter Cuba
Looking for travel insurance for Cuba? Here's our guide on what your should look out for when it comes to cover for your Cuban adventure. 
Get travel insurance for Cuba  
It's always a good idea to have travel insurance wherever you go in the world. That's especially true for Cuba. 
Do you need travel insurance for Cuba?  
Yes, quite frankly. You won't get into the country if you don't have travel insurance for Cuba with medical cover. 
Presenting your policy at the airport
Random spot checks happen upon arrival in Cuba, so take a printout of your policy. If it doesn't meet their standards, you'll have to buy another policy from Asistur. This is the Cuban state's tourist-assistance company. It's likely this travel insurance policy will be less comprehensive than one bought in the UK. 
Tourist cards and visas  
You'll need to sort a tourist card before you get there. The tarjeta de turista (tourist card) is valid for 30 days. You can extend a tourist card once you're in Cuba. 
Travelling with a package-holiday provider? They usually include it in your travel documents. Best to check though.  
Booked just the flights to Cuba? Then travel agencies or the airline you're flying with will usually sell you a tourist card.  
Need to buy a tourist card? You can apply by post to the Cuban Embassy in London. In January 2018 the fee was £39. 
Business travellers and journalists need visas. Contact the Cuban Embassy in London for more info.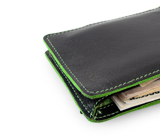 Which is cheaper? Single or annual cover  
Well it really depends on how many trips you're planning this year. 
If your holiday to Cuba is your holiday for the year, then opt for single-trip insurance. 
Annual travel insurance can work out better if you're planning many trips. Annual cover is also called multi-trip travel insurance, and covers you for domestic trips too. 
One thing to be aware of is that travel insurance for North America and the Caribbean can be much higher than the rest of the world. 
Are the other trips you're planning to Europe only? You might save money with a multi-trip policy for Europe and buying separate single-trip travel insurance for Cuba.   
Top features in the best travel insurance policies  
As it's required, here's what to look out for in the best travel insurance for Cuba...  
Medical care for tourists in Cuba  
Cuba has a medical service for foreigners. It's called Servimed, which has 40 locations across Cuba. Hospitals will expect payment in cash. You'll have to claim back from your travel insurance afterwards, so keep your receipts and make sure you have access to funds. 
You'll also find international pharmacies in the big tourist areas. Yet many medicines aren't available in Cuba, so bring your prescription drugs and a letter from your doctor. It's a good idea to pack a first-aid kit too. 
Drink bottled water. There have been cases of cholera in the last decade.  
The emergency number for an ambulance is 104. 
Repatriation cover from Cuba  
Years of trade embargos have made medical resources scarce in Cuba. 
If you need specialist treatment, you may have to be medically evacuated. 
This can be very expensive. And it's why repatriation cover from Cuba should be part of your travel insurance. 
My travel plans are cancelled!  
Good travel insurance for Cuba will include cancellation cover. This will pay out if you can't holiday in Cuba due to illness, jury service or other eventualities that prevent you from travelling. 
It's a good idea to sort travel insurance to Cuba as soon as you book a holiday.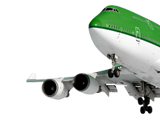 Be careful with annual travel insurance. If you start the policy just before you plan to travel, you might not be covered for cancellations.  
Crime in Cuba and legal protection  
Cuba is a relatively safe country. Yet pickpockets and bag-snatching can be a problem, especially in Old Havana. Take care on public transport too. 
Think about getting a discreet money belt for your trip to Cuba. 
You'll probably be carrying more money on you than you do at home, as Cuba is still very much a cash society.  
You may wish to use a taxi rather than walk in central Havana after dark. 
Watch out for the jineteros. Generally speaking these are English-speaking hustlers with a focus on tourists. If someone approaches you in the street and offers to be your guide, it's best to avoid. 
Loss and damage of personal possessions  
Don't pack your valuables in your luggage. Phones, laptops and electronic equipment are highly desired in Cuba. 
Carry them on your person. If you can't, try shrink-wrapping your luggage. Look for a policy with decent lost and stolen possessions cover. 
Local laws and customs - personal liability cover  
If you make the brave decision to drive in Cuba then personal liability cover may come in handy. 
Driving standards can be poor. Road signs and markings are rare, and drunk drivers come out at night. 
Other local customs and laws to be aware of: 
You can export 50 boxed cigars duty-free 
Leave the bacon at home – Cuba prohibits the import of all meat and fruit 
GPS units are often confiscated at the airport 
Homosexuality is legal but be very mindful of public displays of affection 
Adrenaline sports in Cuba  
Does driving count? What about salsa dancing? 
All joking aside, Cuba is a serious destination for those seeking adventure.
There's 25 diving centres, and Cuba is home to the thousands of miles of coral reefs.
Rock climbers should head to Valle de Vinales - "the best climbing destination in the Caribbean", according to Climb Europe.
And you can Hike Pico Turquino, the highest point on Cuba, or follow Castro's old guerrilla trails.  
See also:
Flights to Cuba
Holidays to Cuba
Planning on doing some adventure sports while in Cuba? Then make sure your travel insurance for Cuba covers you for what you want to do. 
Water sports, climbing, sometimes even riding a bike can be excluded. 
Look into specialist adventure sports travel insurance if you can't find the right cover.  
How to find the best travel insurance for Cuba 
Compare prices and shop around 
Check it has good medical cover 
Make sure it covers you for everything you want to do 
By Sam Easterbrook