If you have two or more insurance policies that cover the same thing, so-called contribution clauses could complicate claims and lead to you paying more than you need.
Key points
If you have double cover, each respective insurer may only pay their share of a claim
This can complicate the claims procedure
Your claim may be registered across multiple products when it comes to renewal
It's important to avoid doubling up on any insurance as, apart from costing you money, you may find yourself paying more for insurance in the future.
You may not even be aware that you've got such cover, so make sure you're vigilant with your finances.
For example, some paid-for bank accounts and credit cards offer travel, contents, breakdown and mobile phone cover as a bonus.
If you're considering taking out, say, a dedicated travel insurance policy, it may be worth checking that you're not already covered by your bank or another source.
Why shouldn't I double up on insurance?
Most insurance policies have 'contribution clauses' which state that, if cover is provided by another insurance product and a claim is made, each respective insurer would only pay their share of the claim.
If you're caught in a jam and forced to make a claim, the insurer may ask whether there are any other policies that could cover the incident.
If you do have cover with a bank or credit card, the insurer could ask the other company to make a contribution. The companies would then calculate a proportionate amount of excess for both policies.
Some possible sources of double cover
Dedicated insurance policies
Optional add-ons to dedicated insurance policies
Fee-charging credit cards
This also means that the customer would be making two claims.
These would have to be declared when shopping around or renewing the following year, and could mean your insurance costs will rise.
"It's essential that you know what insurance you have in place and whether you need additional cover," said Gocompare.com's Caroline Lloyd.
"If you're heading off on a skiing trip you might not have enough cover from your bank account's travel insurance policy, and if you're planning a long-term break - again there might be limits on the amount of time you can be away.
"The important thing with insurance is to check everything - what you're covered for, whether you have enough cover, what the excesses are, whether the country you're travelling to is included, what the insurer's contribution clause is and how you would be affected should the worst happen.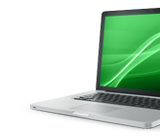 "You would think that having more insurance is better, but that's not necessarily the case. Over-insuring could result in you paying more at renewal should you make a claim."
Are there any exceptions?
When it comes to compensation claims - such as death or personal accident - every insurance policy the customer has would pay out the cover amount in full, providing that the claim is accepted.
By Emily Bater
[SeanSocialShare]