Find travel insurance quotes for France that make you say ooh la la!
Bonjour! Comment ca va? Keep reading for advice on getting the best travel insurance for your trip to France.
Key points
A free EHIC entitles you to some reduced-price or even free medical cover while holidaying in France. But it's best not to view it as a replacement to your travel insurance policy
Getting travel insurance just to hop across the English Channel might seem silly, but if you risk not having it, you may be responsible for unwanted expenses
Planning on doing some extreme sports, hiking or water-based activities? Make sure that the policies you're considering will cover it
If you're in the mood for cheese and wine or perhaps a drive around the Champs-Elysees in a vintage Citroen, then you'll probably need some travel insurance.
Compare travel insurance for France
Comparison sites allow you to look at travel insurance quotes from different providers and choose the best policy for you. 
Do I need travel insurance for trips to France?
While France isn't exactly "far, far away", Citizens Advice recommends† having travel insurance and adds:
"It's particularly important to take out travel insurance if you're travelling independently because you may find yourself stranded with no way to get home and no-one to help sort out your holiday problem"
We know that paying for travel insurance you might not need can be a bit annoying. But you'd be liable for all expenses if Lady Luck took her own holiday and left you stuck after an accident. 
In this case, it's probably better to be safe (and covered) than sorry!
Healthcare and EHIC cover
A European Health Insurance Card (EHIC) can be obtained for free on the NHS website.†
It entitles you to some state medical care in certain European countries, like France.
It shouldn't be used as a replacement for travel insurance though, as any medical emergencies you do have might only be discounted, or not covered at all. 
Also, EHICs obviously don't cover anything like lost or damaged possessions or holiday cancellations. 
Skiing and winter sports
If you'd prefer speeding down wintery slopes instead of relaxing in the French Riviera, then you might want to take a look at some skiing and winter sports insurance. 
Getting injured while skiing in France, and not having the right kind of cover, could mean that any claims you make may be invalidated.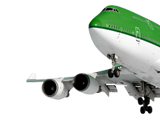 Most standard insurance policies won't cover you for riskier sports.
Cycling holidays, hiking and walking in France
For any bike riding you do while you're on holiday (obviously while imagining you're in the Tour de France), you'll need to ensure you have some kind of cycling insurance. 
This will cover you and your bike, in case you take a tumble. 
How about hiking in the Alps? You'll need some specialist insurance for that too, whether it's for trekking or walking – whichever is more your speed. 
Cover for water sports
If you want to unleash your inner water baby and try your hand at things like diving or sailing, you'll probably need to look at getting some water sports insurance. 
Cancellation protection 
Think about sorting out your travel insurance soon after you book your French holiday, just in case you have to cancel your trip. 
See also:
European travel insurance guide
If something did happen, and you don't have the right kind of cover, cancelling your holiday would be a situation made worse by still having to pay for a trip you couldn't go on.
Not all travel insurance policies cover holiday cancellation, so double-check that the type of cancellation cover insurers are offering is suitable.
Lost and damaged possessions 
You don't want to be wandering around France lamenting the loss of your things all holiday. 
Make sure your travel insurance covers you for loss and damage to your possessions, and the amount covered is sufficient.
You might be better off adding expensive items - like laptops and jewellery - to your home insurance policy, under possessions away from home. 
How to find cheaper travel insurance
Travel insurance covers you in the event of a "what if…?" becoming a "what now?"
You'll want to ensure you get the best deal for the right kind of cover for your French holiday.
Here are a few tips to help you out:
Compare prices: By using comparison sites, you may be able to find the cheapest prices for the type of cover you're looking for. 
Get it right: Work out what kind of policy you'll need for your French getaway. 
Don't pay for cover that you don't need.
Eyes on the excess: The more excess you accept, the cheaper your travel insurance policy may be. You don't want to price yourself out of being able to claim if necessary though, so make sure you're happy with the amount of excess your policy requires. 
After y
ou've compared travel insurance prices and sorted out your policy, all that's left to do is relax and count down the days until you set off for France!
Did we say 'relax'? Oops, we meant pack. Pack, pack and pack until you can't possibly fit anything else into your suitcase. 
And then do some more packing, just to be sure you've got everything.
By Amy Smith