Get clued up on comparing travel insurance with gadget cover
Gone are the days where going on holiday meant lying on a beach with a good paperback, the only contact with home being a 'wish you were here' postcard that arrived a week after you got home.
Key points
Some travel insurance policies will only cover your tablet, camera, laptop and mobile phone as an add-on
Make sure you're aware of any exclusions before choosing travel insurance with gadget cover
If you're careless with your gadgets, it could invalidate your claim
Nowadays our bags are full of gadgets, chargers and travel adapters. You've got your smartphone, your e-reader, your laptop or iPad, your smartwatch, your camera, maybe even a sat-nav to help you navigate those foreign shores.
That's a whole lot of swag you need to think about protecting while you're away.
Travel insurance policy add-on or stand-alone gadget cover?
A standard travel insurance policy won't usually include cover for all your gadgets, but you can buy gadget cover as an add-on and get all your travel insurance requirements included in the same policy.
Alternatively, you can buy a policy specifically to cover your gadgets while you're travelling.
What gadgets can I get cover for?
Policies will usually cover the devices you use every day:
Laptops
Mobile phones
Tablets
iPods/MP3 players
Cameras
Camcorders
Sat-navs
E-readers
DVD players
Portable game consoles
Smartwatches
Headphones
If you've got any other devices you'd like protected, contact the insurance company directly to see if they'll cover them.
Different cover types
Gadget travel policies may offer you three different levels of cover.
This could take an Olympic medal kind of approach. For example:
Bronze cover: three devices, cover up to £1000
Silver cover: five devices, cover up to £2000
Gold cover: seven devices, cover up to £3000
You can also get cover for different types of trips. If you're off to Tenerife for a couple of weeks in the sun, a single trip policy will provide enough cover for what you need.
If you take a few holidays each year, make sure you get an annual policy.
If you're planning a six-month trip to the South Pacific and Asia, you'll need a long stay, or backpacker policy.
Did you know..?
If you're travelling in the UK, your home insurance may already cover your gadgets. Check your home insurance policy to find out
What does a policy usually include?
Most policies include the following as standard:
Accidental damage
Theft
Liquid damage
Unauthorised use (calls, texts, data use)
Breakdown
Worldwide cover
Surprisingly, loss is not automatically included, you'll need to check the terms and conditions of each policy to see what they cover.
Malicious damage is also an optional extra that you pay to add to the policy.
Exclusions and limitations
All insurance policies have conditions attached so you know exactly what they will and won't cover. Here's what you need to look out for with gadget travel insurance:
Maximum trip duration
Policies will have a limit on the length of the trip they'll cover, e.g. 90 days.
The number of gadgets insured
A basic policy will cover three gadgets, but if you're wearing a smartwatch, carrying a phone, watching a movie on your tablet and have your sat-nav ready for picking up your hire car, you're already over that limit. Make sure you get cover for all your devices.
Number of claims
Did you know..?
If you don't give accurate information to your insurer, it may invalidate your entire policy and they won't pay out for any claim you make
Most policies will limit the number of claims you can make in any one time period. Check the T&Cs to see how many claims can be made.
UK purchase only
Insurers will generally only insure devices bought in the UK.
Age of equipment
A policy will stipulate that devices must be under a certain age to be insured, for example under five years old.
Old for new or sliding scale of depreciation
Most insurers won't just replace your device with a brand new one if it's lost, stolen or damaged beyond repair. They'll deduct a certain percentage from the cost of a new gadget depending on the age of your old one.
Wear and tear
Top tips to keep your gadgets safe
Back up all your data before you hit the road
Carry gadgets in your hand luggage so you know where they are
Get waterproof covers to avoid any liquid damage if you accidentally drop something in the pool
Store your valuables in the hotel safe or security box when you aren't taking them out
Keep a record of the serial numbers of your gadgets so you can get them disabled by their manufacturers if required
You won't be able to claim on a policy for general wear and tear, or if your device breaks down because it hasn't been maintained properly.
Manufacturer's defect
If your device goes kaput due to a manufacturer's fault, you'll need to get it sorted with the manufacturer, rather than your insurer.
Loss or damage to data stored on the devices
Gadget travel insurance doesn't cover data issues, so make sure you back up your info before you head off on your trip.
Viruses
If you get hit by a worm or a Trojan horse which takes down your laptop, your travel insurance policy won't cover it. Ensure your anti-virus software is up to date to avoid any problems.
Travelling in countries the Foreign Office has advised people not to travel to...
If you're off to a war-torn corner of the globe listed on the Foreign Office website as somewhere you shouldn't visit, your travel insurance policy won't cover you or your gadgets if something happens while you're there.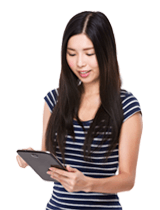 Cosmetic damage
If your device has accumulated a few scratches and scuffs while on its travels, but still works, you won't be able to claim for repairs through your insurance.
Making a claim
As far as gadgets go, not providing evidence when claiming for lost property was the biggest cause of failed claims.
Make sure you have proof of purchase for anything you need to claim for, and report any loss or theft to the police as soon as it happens. You'll need a crime reference number or report to give to your insurers so you can make a claim.
If you get to your destination, and after unpacking your gadgets they look like they've been hit by a tornado, tell your carrier (e.g. the airline you travelled on) and get a report from them confirming your stuff was damaged in transit.
In most cases you'll have to pay an excess (a contribution towards the cost of the claim). Check the policy documents to see how much this will be. Different devices may have different excess amounts to pay.
By Kath Denton
[SeanSocialShare]