Guide to gap year travel insurance
Key points
'Annual cover' is unlikely to be suitable for a gap year
Choose a dedicated backpacker/gap-year policy - alternatively, older travellers may want to consider an extended-stay policy
Check cover levels on essentials such as medical expenses, baggage and cancellation
Look out for limits regarding work, age, destinations visited, length of trip, activities and UK return in the course of travel
If you're looking for travel insurance for a gap year, you're not alone.
Thousands of students postpone their studies each year to go off and see the world, while gap years and mini-gaps are increasingly popular with older people.
'Gappers' take time out for a number of reasons, such as to save money or boost their CV, and many do this by working, volunteering or travelling abroad.
If you enter Gocompare.com's travel insurance quotes process, the first question will ask you whether you're looking for cover for a single trip (typically short-term), an annual multi-trip policy, or a 'backpacker' option.
A gap-year policy will fall under the backpacker bracket and differs from annual or multi-trip insurance in that it provides continuous cover for the length of time you're away.
A multi-trip policy, on the other hand, allows you to travel numerous times within the duration of the policy but not continually, and there's usually a cap on the number of days you can be away each time.
What's more, you'll want to be sure that your policy covers you for the specific nature of your trip.
Need more information?
For example, many 'gappers' will want to work when they're away and/or engage in adventurous activities.
"A gap-year policy will typically cover you for travel to many locations and will often include some element of cover for temporary work and typical activities popular with people on gap years," said Gocompare.com's Caroline Lloyd.
"Good, comprehensive policies will often also include access to 24-hour helplines, which can be especially useful for people travelling alone or for the first time.
"Gap-year policies are typically aimed at younger travellers, so customers over the age of around 35 may find it's easier to look for an extended stay annual policy rather than a specific gap-year policy. Just make sure it covers you for everything you need and everywhere you're going."
Differences between gap-year policies
Gap-year cover varies enormously and - as always with insurance - it's vital to read your terms and conditions. On 13 June, 2014, Gocompare.com analysed 202 extended travel insurance policies which had their details on the matrix of independent financial researcher Defaqto. Variations included: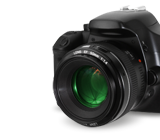 Maximum age limits ranging from 34 to 99
Trip duration went from 31 days to two years
Only 50% of policies allowed return to the UK during a gap year
Not all policies covered adventure activities
Working or volunteering abroad was not always covered
What's covered by gap-year insurance?
Gap-year cover often includes the usual things you would expect to find in a standard travel policy, such as loss of baggage, illness or accident, medical cover and emergency repatriation.
In addition, it should also cover some of the activities commonly associated with gap years, such as working abroad.
Look for cover to travel to a range of countries, with European and worldwide options available, and you can tailor your policy depending on whether you're travelling alone, in a pair, or in a group.
Get covered early
It's always best to be organised and get insurance well before the start of your trip, as this will cover you if you have to cancel. However, if you forget to buy insurance before you go, some insurers will be able to provide cover once your trip has started.
Did you know...?
Gap-year policies are available from the age of 16, although 18 is more typical
Things to look out for
Age limits
In Gocompare.com's June 2014 study, 85% of policies set the minimum age at 18, although anything between 16 and 19 was possible.
Some policies have a maximum age limit which can be as young as 35, although many cover 'gappers' in their 60s, 70s, 80s and even 90s.
Be aware, however, that some policies for older travellers might have further clauses in place restricting age for specific activities such as winter sports.
Trip duration
Policy lengths varied from 31 days to two years and, while 57% of policies provided cover for trips lasting over a year, 31% only covered travellers for a year, and 12% covered journeys lasting 360 days or less.
Stop-over cover
Only 38% of the policies studied provided 'stop-over cover' for travellers who might want to take in a different area en route to their destination.
UK return
Half of the policies reviewed allowed return to the UK for a short time during travel - for example, for a family emergency, to attend a wedding, or just for some home comforts at Christmas.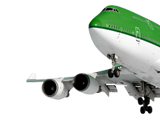 For the remainder, re-entering the UK would invalidate the policy.
Baggage and valuables
Policy limits for lost or stolen possessions varied considerably in the Gocompare.com study.
Total baggage cover ranged from £200 to £3,000, while 9% of policies didn't include cover for baggage at all.
The amount payable for a single article ranged from £100 to £2,000, but most policies (80%) limited pay outs to between £100 and £300.
For valuables such as watches, jewellery, cameras, computers, ebooks, spectacles, video, gaming and audio equipment, the majority of policies (67%) provided between £100 and £300 worth of cover, 17% provided between £350 and £1,000, and 15% didn't provide any cover at all.
War zones and politically disturbed areas
You might not be covered to travel to countries which are war zones or are in a state of political unrest, so check carefully for exclusion clauses. "Travelling to countries or areas against Foreign and Commonwealth Office advice is a common exclusion," said Lloyd.
Health issues
Depending on which countries you're travelling to, your insurance might be subject to you getting the relevant inoculations or taking tablets before you go.
"Make sure you follow advice from the Foreign and Commonwealth Office† and make sure you're fully up to date with vaccinations and visas for all the countries you are travelling to," said Lloyd.
Comment
"If you're heading off for an extended holiday, whether it's a gap year or a sabbatical from work, then it's important to choose the right insurance policy for your trip," said Lloyd.
If you're planning on doing some volunteer or paid working during your trip, you'll need to make sure your travel policy covers this
Caroline Lloyd
"Choose one that covers all the destinations you want to visit, the length of time you wish to be away, as well as all the activities you want to undertake.
"Policy terms, conditions and exclusions vary from policy to policy, so it's important to take the time not only to read up on all the places you want to visit during your travels, but to go through the policy small print to make sure you don't do anything to invalidate your cover.
"For example, extended travel policies typically provide cover for a range of less risky sporting activities as standard.
"But, if you're after a more adrenalin-fuelled trip you'll probably need to upgrade your policy to ensure you're covered.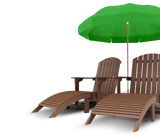 "Insurers also make a distinction between you taking part in a hazardous sport once and it being the main purpose of your holiday.
"Some policies may only cover activities such as a safari, hot air ballooning or scuba diving if it was organised from the UK.
"If you're planning on doing some volunteer or paid working during your trip, you'll need to make sure your travel policy covers this.
"Terms and conditions on the nature of work you can undertake vary and manual work and work involving machinery are common exclusions - so it's always best to check the details.
"Other common policy exclusions include pay-outs for medical treatment as a result of a pre-existing condition you've failed to declare, or failing to have the correct passport or visas for the areas you're visiting.
"Insurers also expect you to take care of yourself and your possessions, so don't expect to claim for stolen belongings or valuables which you left unattended on the beach while you went for a swim, or for medical treatment for diseases which you forgot to get vaccinated against before you set off on your adventure.
"Once you've found the right policy for your trip, don't forget to take the paperwork with you. In case of emergency, it's also sensible to leave a photocopy of the policy with your family or friends."
By Rebecca Lees