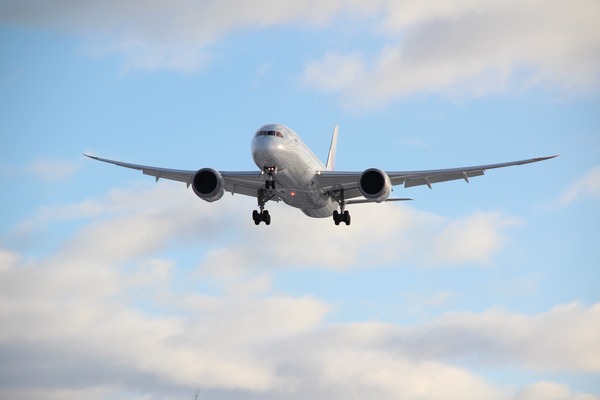 ONS data shows that 17.07 million UK residents travelled overseas between July and December 2021.[2] However, FCA research states that only 4.6 million insurance policies were in force at the time, 2.4 million of which were single-trip.[1] This means that approximately 12.37 million holidaymakers took the risk of having no travel insurance for their holiday during this time.
Why do holidaymakers skip insurance?
| Reason for not taking out travel insurance | Percentage of holidaymakers |
| --- | --- |
| I forgot | 16% |
| I wouldn't be covered for a pre-existing condition/illness | 16% |
| I was going on a short trip | 17% |
| I didn't think I'd need it | 25% |
| It was too expensive | 26% |
To investigate the reasons for this lack of cover, we asked the public why they didn't take out travel insurance ahead of their holiday.[3]
According to our survey, 16% simply forgot to take out a policy. Around 16% of travellers didn't take out insurance because they wouldn't have been covered for a pre-existing condition. 17% of tourists were taking a short trip and felt the insurance wasn't necessary. Meanwhile, a quarter (25%) of travellers simply felt they didn't need cover, while 26% of Brits think travel insurance is too expensive.
The real cost of not purchasing travel insurance
Travel insurance is not a legal requirement, but it gives you peace of mind. It's especially important if you are holidaying somewhere without free healthcare, where an injury or illness could end up costing tens of thousands of pounds in medical expenses. Travel insurance will also provide cover for emergency repatriation, travel delays and cancellations, lost luggage, and theft.
But for 1.9 million holidaymakers in the second half of 2021, travel insurance simply slipped their minds. This forgetfulness resulted in around 8,500 would-be claims from uninsured travellers each month, at a total cost of £8.6 million.[1][2][3] A similar number of holiday goers didn't take out insurance because they wouldn't have been covered for a pre-existing condition or illness, resulting in comparable costs.
Approximately 2 million Brits felt that travel insurance wasn't necessary for their short holiday. But for these tourists, the lack of cover came at a cost of around £9.5 million per month. Meanwhile, over 3 million holidaymakers simply decided they didn't need insurance for their trip, resulting in an estimated 13,700 would-be claims per month, which cost just short of £14 million.
Is travel insurance too expensive?
Our research shows that one in four (26%) Brits opted against travel insurance because it was too expensive. This works out as an estimated 3.2 million holidaymakers during these six months, resulting in around 14,000 uninsured claims per month. This totals a huge cost of £14.3 million.
But is travel insurance truly unaffordable?
Ceri McMillan, Go.Compare's travel insurance expert, comments: "Travel insurance costs can vary, but many policies start from as little as a couple of pounds. If factors like age or medical conditions are increasing the price, you need to consider the risks.
"We strongly recommend paying the premium, especially if you've booked an expensive holiday, where you'll want the reassurance that you can get money back if you can't go. When we compare policy prices to the potential costs of medical treatment abroad or the losses associated with a cancelled holiday, it is clear how worthwhile travel insurance is.
"The best place to find a suitable travel insurance policy is a comparison site. Remember, the cheapest deal is not necessarily the best for your circumstances. When shopping for travel insurance, think about the cover, not just the price. Read through the main benefits and features of the policy, and keep an eye on the excess (the amount you'll have to pay if you claim).
"Always read the small print, too, especially if you are planning activities while you're on holiday; certain sports may not be covered by the insurer. Remember, you can cancel your policy within 14 days of receiving the details."
Holiday checklist
Many travellers forget to take out travel insurance, which is understandable. With booking flights, coordinating transfers and planning itineraries, it's easy for things to slip your mind. Fortunately, we've put together a helpful holiday checklist to ensure you don't forget your insurance - or anything else important - before your travels.

Travel insurance for short trips
Our survey found that around 2 million travellers didn't feel insurance was necessary for their quick trip away. But even when taking a short holiday, travel insurance is still extremely important. It is possible to lose luggage during a city break or to be struck down with illness on a weekend away. We also shouldn't skip travel insurance for holidays that are close to home - after all, a broken leg in Spain could end up costing you around £15,000.[4]
Ceri McMillan said: "For a short trip, we recommend single-trip travel insurance, which will cover you for a holiday that lasts a month or less. It is an affordable option and will make sure you're protected should anything crop up."
Travel insurance for staycations
For holidays in the UK, travel insurance is still strongly suggested. During the same period (July to December 2021), there were over 80 million overnight domestic trips in England, with Brits spending around £18 billion on staycations.[5] This figure is unsurprising considering that many UK hotels, restaurants and activities can be considerably more expensive than abroad.
This is certainly true for the likes of York, Belfast and Edinburgh, which have recently been voted the most popular cities for a short break.[6] Hotels in these locations have been found to cost an average of £111 per night[6] , so while it's true that you won't need travel insurance for emergency medical treatment, it will certainly save you and your bank balance in instances such as cancellations or delays.
It's also worth remembering that a major benefit of travel insurance is that it covers you for unfortunate events that could happen before you go on holiday. If you're struck down with illness or injury and are forced to cancel, you won't be left out of pocket.
About the data
[1] We have utilised FCA data identifying general insurance value measures between July and December 2021.
[2] We have utilised ONS data identifying the number of UK residents who went abroad between July and December 2021.
[3] In order to collect the data used in this report, we conducted a survey of 2,000 UK residents via YouGov. The survey was run on 21 October 2022 and all responses were randomly selected.
[1][2][3] Survey results were combined with FCA data to calculate the number of uninsured travellers for each reason they didn't take out travel insurance. The approximate number of would-be claims from uninsured travellers was based on the FCA claim frequency percentage, and the total cost for each was based on the FCA cost of an average claim payout, multiplied by the number of travellers.
[4] Cost of medical treatment sourced from gov.UK guidance.
[5] Data on domestic tourism sourced from Visit Britain.
[6] Which? guide to the best city breaks in the UK 2023.