Travel in 2023: What kind of holidays will Britain be taking next year?
Following a year of airport issues and an unprecedented cost of living crisis, what travel trends can we expect for 2023? Have holidaymakers changed their plans?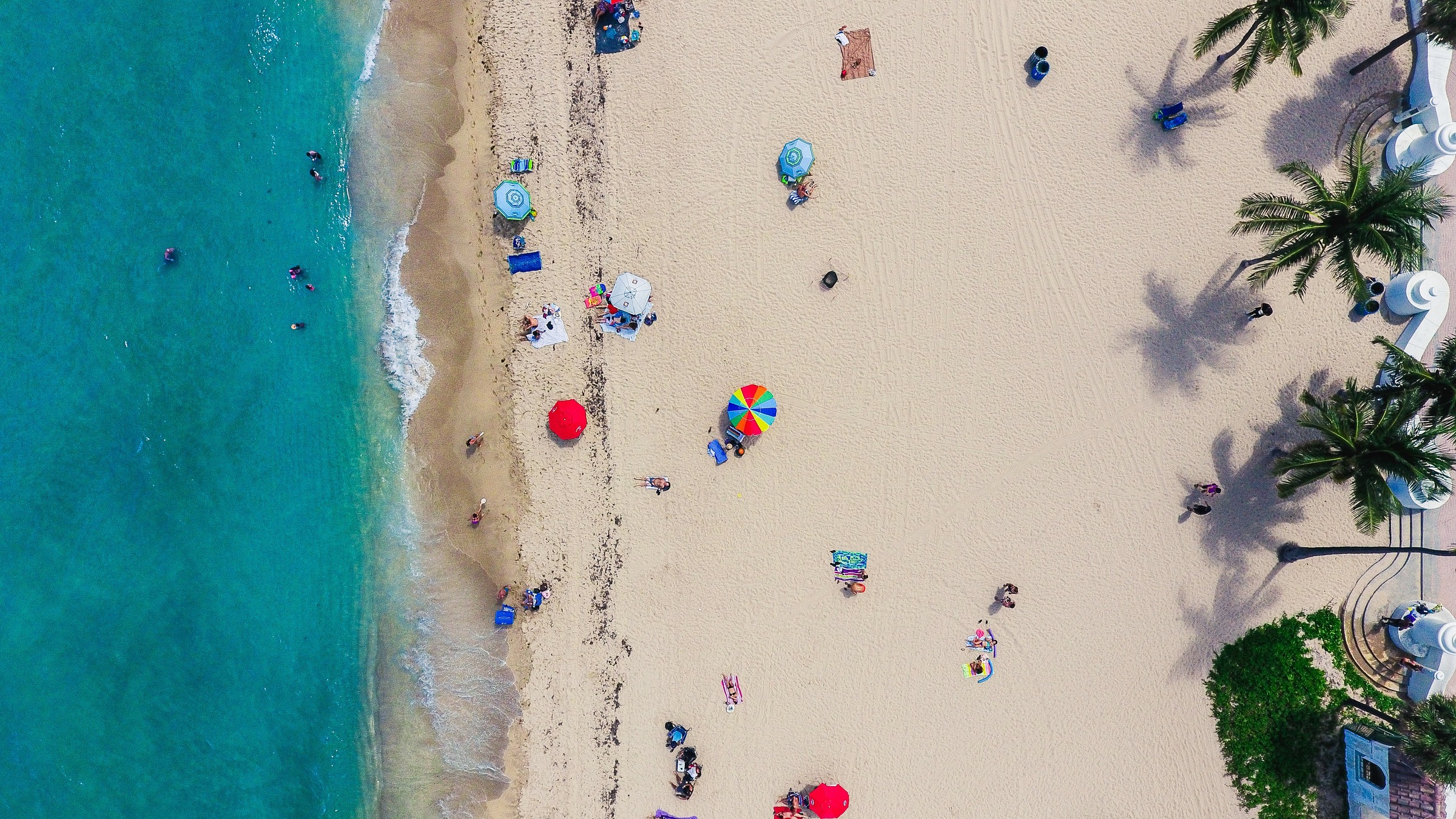 As Britain got back on its feet after the Covid-19 pandemic, many were ready to head on holiday again in 2022, only to be met with new challenges. Airport delays, flight cancellations, staff shortages and double-booked breaks were just a few of the problems travellers faced as the industry tried to cope with the increase in getaways. But, how has all this impacted consumer confidence for 2023?
Today, the nation is battling a cost of living crisis that could have a knock-on effect on the travel industry. So, to find out what travel in 2023 might look like, we asked Brits about their holiday plans for next year, including what type of break they're looking to take, and the factors that are having the biggest influence on their decision-making.
The climbing cost of living
As money becomes tighter in households across the UK, we aimed to find out the impact of the cost of living crisis on Britain's 2023 holiday plans. Have rising prices affected how often we'll travel or where we'll choose to go?
Surprisingly, 41% of those we surveyed said that the increasing cost of living hasn't changed their holiday plans for 2023.[1] Yet, just 1% say they will go to more expensive destinations, spend more on their getaway or will take more holidays than usual, showing that Brits aren't willing to splash out on breaks in 2023.
In fact, many holidaymakers will be actively trying to save money amid the current cost crisis, choosing to travel less frequently, book cheaper breaks and opt for more staycations than they'd planned. Our poll found that 22% are looking to spend less on a holiday and 12% will go to cheaper destinations. Meanwhile, a fifth (20%) say they want to reduce the number of getaways they take, while 17% are planning a staycation.
Furthermore, 57% said that if the cost of a holiday increases, it would impact their holiday plans for next year even further, highlighting the consumer need for budget-friendly deals and destinations in 2023.
2022's air travel uncertainty
Air travel in 2022 has been marred with problems such as airport delays, cancelled flights and airline staff shortages. Looking ahead to 2023, how has this affected holidaymakers' opinions on how they will travel next year?
According to our study, 39% don't believe that past airport staff shortage issues will impact their holiday in 2023, suggesting that many travellers won't let last year's challenges affect them. Nearly a fifth (19%) were unsure if it would change their plans (or thought it may affect them in a different way).
However, many vacationers stated that the previous industry problems will impact their plans, influencing where they'll travel from, how they'll travel and the type of break they'll choose.
For instance, 18% of respondents admitted they will fly less in 2023 because of this, and 15% decided that they will avoid travelling from the worst affected airports. Shockingly, 18% were deterred enough by staff shortage problems in 2022 that they will opt for a staycation next year instead, avoiding any potential airport issues.
Meanwhile, when asked whether the chaos of cancelled flights in 2022 has changed their view on taking out travel insurance, over a fifth (21%) admitted that it had. We strongly recommend holidaymakers always purchase travel insurance so that they won't be caught out if external factors such as these impact their plans.
Top 10 airports with the highest rate of cancelled flights [2]
Glasgow
Heathrow
Aberdeen
Manchester
Edinburgh
Bristol
Gatwick
Birmingham
Stansted
East Midlands International
How do holiday trends compare to last year?
Last year, we asked Brits which type of holiday they were planning to book in 2022. Sun, sea and sand were at the top of the nation's list, with a quarter of respondents stating they were looking to book a beach break above any other kind of holiday. Is this still the case a year later or have priorities shifted for 2023?
To find out whether holidaymakers' preferences have changed, we've re-run our research from last year and compared the outcomes.[3]
| Type of holiday planned | 2022 | 2023 |
| --- | --- | --- |
| Beach | 25% | 29% |
| City | 12% | 21% |
| Winter sports/ski | 2% | 2% |
| Adventure | 5% | 7% |
| Winter sun | 3% | 7% |
| Short break | 8% | 29% |
| Unsure/other | 12% | 41% |
Comparing our survey results to last year, we can see that plans for a holiday in 2023 have increased, with a higher percentage of people wanting to get away. Beach and city breaks remain some of the most popular choices and are among those that have increased, by 4% and 9% respectively.
However, uncertainty around travelling has also skyrocketed. The percentage of people who are unsure what type of holiday they'll take (or will choose a different break, such as a staycation) in 2023 has more than tripled, rising from just 12% to a huge 41%. This is likely due to a combination of factors, including customer confidence issues and decreased disposable income.
Meanwhile, the percentage of holidaymakers that will opt for a short break has increased the most, from just 8% in 2022 to 29% in 2023 - more than three times the amount as this year. This sharp rise means it is also tied alongside a beach holiday for next year's most popular getaway. This may be because taking a shorter break is a way to keep costs down. City breaks have also risen, which tend to be shorter in duration.
Similarly, many travellers, 17% in fact, are choosing to take a staycation in 2023 because of the cost of living crisis. Past airport staff shortage issues are also deterring holidaymakers from heading abroad, as 18% cited this as their reason for taking a staycation. They also offer better flexibility in duration for those searching for a short break.
Staycations have still been in demand this year due to uncertainty surrounding the Covid-19 pandemic. Our previous report found that 14% planned to take one in 2022. However, holidaying at home looks to only increase in popularity next year.
About this data
[1]In order to collect the data used in this report, we conducted a survey of 2,000 UK residents via YouGov. The survey ran on 26 September 2022 and all respondents were selected at random. All statistics featured on this page are sourced via this survey unless otherwise stated.
[2]Using Civil Aviation Authority flight data for more than 60 UK airports from the months of January to August 2022, we were able to calculate the top 10 airports with the highest amount of cancelled flights (as a percentage of total flights made), as well as the months with the highest percentage of cancellations for those 10 airports. All statistics used in this section are sourced from this data.
[3]To compare year-on-year trends for types of holidays, we asked the same question as in our survey of 3,000 UK residents via YouGov on 1 December 2021. We were then able to compare the percentage difference for 2022 and 2023.