An Icelandic adventure awaits...with the right travel insurance
If you're heading out to see the beautiful sights of Iceland, you'll need travel insurance before you go. Compare prices now, and get ready to relax under the northern lights.
Key points
Iceland is usually considered part of Europe by travel insurance providers
An EHIC will help cover some medical costs, but a medical insurance policy is always a wise idea
Be careful of potential volcanic eruptions. They may impact your visit, and your provider may not be liable to cover you
From its rich Nordic history to its sweeping vistas and relaxing geothermal pools, Iceland has something for everyone. 
It's a gorgeous location to film in, forming the backdrop to TV shows like Game of Thrones. So, why not pay a visit to see the famous island for yourself? 
Don't forget to pack your travel insurance in the excitement. 
Find travel insurance for Iceland 
Whether you're looking to explore the rugged wilderness of the Land of Fire and Ice, or go to a Bjork concert in Reykjavik, it's worth insuring your trip, not least because the elves may steal your passport.†
European travel insurance for Icelandic adventures 
Fortunately for travellers looking for cheap travel insurance, Iceland is considered part of Europe by most providers, so you can get away with having a European travel insurance policy. Be sure to check when you compare polices though. 
Worldwide travel insurance for Iceland 
Not all providers accept Iceland as part of Europe, in which case the best travel insurance for Iceland would be a worldwide policy.  
Some providers offer worldwide policies that exclude the US and Canada, so if you need to take out a worldwide policy, this is likely to be the cheaper option.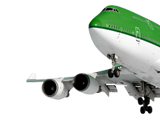 Protect your Icelandic trip all-year round 
Iceland is a perfect location for several mini-breaks. 
You may want to spend one touring Reykjavik and its array of interesting museums, while another might be spent trekking over glaciers and exploring ice caves. You may even wish to attend one of the many music festivals Iceland hosts each year.† 
So, if you do go several times in a year (and we wouldn't blame you), it's worth getting annual cover. Even if you only go once, single-trip travel insurance is still a good investment. 
Cancellations, delays, and volcanic activity 
Most cancellations or flight delays will be covered within reason, but Iceland isn't nicknamed the Land of Ice and Fire for no reason. An eruption that disrupts your holiday may affect whether your insurer pays out. 
In 2010, the Eyjafjallajokull volcano erupted, ejecting an enormous ash cloud into the air. 
This caused the closure of much of European airspace for five days between 15 and 20 April, which resulted in the cancellation of thousands of flights.  
Thousands of tourists were stranded - former Prime Minister Tony Blair was stuck in Israel. 
While many EU-based airlines were required to provide food, accommodation, and transfers under EC Regulation 261/2004, some of them tried to get out of paying.  
It's worth checking the wording of your policy carefully to ensure you're fully covered in case of a serious volcanic event. 
Health cover, plus an EHIC card 
Although Iceland enjoys universal healthcare, tourists would still be well-advised to include medical cover as part of their travel insurance policy.  
Taking a European Health Insurance Card (EHIC) with you is also a good idea. It'll allow you access to state-provided healthcare either for free or at a reduced cost.  
An EHIC may cover pre-existing medical conditions, which isn't always offered by normal travel insurance. But it doesn't cover medical repatriation.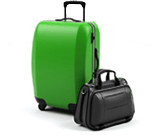 It's therefore worth taking out travel insurance should anything serious happen while you're hiking across a glacier.  
However, the use of an ambulance is not free. While EHIC holders will be charged at a fixed rate, it's worth making sure using one is absolutely essential. Dialling 112 to summon one is free though. 
Hiking, climbing, and skiing in Iceland 
Iceland is a prime destination for mountaineers, hikers, trekkers, and those who enjoy spectacular vistas.  
However, given its proximity to the Arctic Circle, a lot of the activities available may come under winter sports for travel insurance purposes. 
Not all policies cover these, so it's worth checking that the policy you have will cover you if you want climb up a glacier. 
Lost my camera at the Geyser (and other losses and thefts) 
There's a reason Iceland doesn't feature much in the 'Scandi-noir' genre of crime thrillers: crime is much less of a problem in Iceland than it is elsewhere in the world.  
So, while it's always a good idea to make sure your possessions are insured against loss or theft, the latter should hopefully be much less of a problem in Reykjavik than it might be in the world's other capital cities. 
Most policies do cover accidental loss of possessions up to a certain limit, so it's worth making sure you're covered should you lose your camera down a crevasse.  
Get the best travel insurance for the land of the midnight sun 
So, if you feel like getting your Led Zeppelin on and visiting the land of the midnight sun to see the hot springs glow for yourself, we can help you get the right travel insurance for you. 
By Nick Dunn