You don't need the luck of the Irish with travel insurance
From the beautiful, serene scenery to its wild and wonderful nightlife, Ireland offers countless attractions for tourists of all ages and backgrounds. Whatever your trip to the Emerald Isle entails, make sure you're standing shoulder-to-shoulder with insurance cover when you answer Ireland's call. 
Key points
As Northern Ireland is part of the UK, you're still covered under the same healthcare as you would be at home
In the Republic of Ireland, the free EHIC card entitles you to the same state healthcare as Irish nationals
The EHIC card doesn't cover legal expenses, repatriation, flight cancellations or delays, or loss or damage of personal belongings
When it comes to travel insurance, Northern Ireland is typically covered under traditional UK jurisdiction. 
However, excursions south of the Irish border can differ on a number of levels. 
The Republic of Ireland operates under EU law and, despite being Britain's closest neighbour, can often blur the lines of European insurance and domestic cover. 
Do you need travel insurance for Ireland? 
While travel insurance is generally recommended for most trips away, certain travel insurance in Ireland can range from optional to bare necessity, depending on where you're going and what you plan on doing. 
Cover for Northern Ireland and Republic of Ireland 
As a card-carrying member of the UK, Northern Ireland has all the creature comforts you'd expect from any other location under the union flag. As such, British visitors to Northern Ireland are usually covered for any accidents or injuries by the NHS.
However, as soon as your feet cross the border and touch Irish soil, Brits become tourists in the eyes of the law. As such, European travel insurance is a recommended precaution throughout your stay.  
European cover 
The Republic of Ireland falls under the European category of travel insurance. While this does unfortunately make it more expensive than domestic insurance, they tend to be cheaper than worldwide policies. What's more, there are a few ways you can help offset this cost. 
Single or multi-trip 
If you plan on travelling a number of times within a 12-month window, it's worth considering an annual multi-trip policy.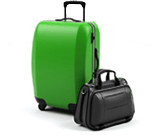 This keeps you covered for all trips that fall in that yearly span, and can save you money overall. 
How to protect your trip to Ireland 
When travelling to the Republic of Ireland, there are a few precautions you should consider before you take flight. 
Healthcare and EHIC 
If you have an European Health Insurance Card (EHIC), healthcare in Ireland is very similar to that of the UK. 
According to the government's website,† the EHIC entitles the cardholder to state-provided medical treatment on the same terms as an Irish national.
This means you can visit A&E and get treatment with no additional charges attached.  
However, as is common with the EHIC, there are exclusions. You're not covered for repatriation or any ongoing medical treatment, so it's worth getting the relevant travel insurance as well. 
Urgent repatriation and curtailment 
Should the worst occur while you're away, repatriation and curtailment cover can be a real blessing. 
This allows you to travel home in the event of an medical or family emergency. While nobody ever wants to leave a trip early, sometimes it can become an unwanted yet much needed necessity. 
Worse still, unexpected emergency journeys can be costly. Repatriation and curtailment cover offers great peace of mind should you urgently need to fly home. 
Driving on the roads 
While loading up your iTunes full of U2, The Pogues and The Corrs is optional, valid car insurance sadly is not. Similarly, breakdown cover is also recommended should your car go the way of the Irish elk... The last thing you need during a drive through the Wicklow Mountains is a motor that's smoking like Keith Richards. 
When it comes to car insurance and breakdown cover, it's worth checking if your existing policies extend to Ireland. 
Some UK policies will still hold up in select European destinations, making additional cover unnecessary. 
In addition to the insurance cover, many motoring associations advise UK drivers to display a GB sticker when driving in the Republic of Ireland.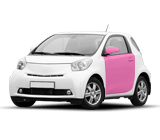 While most locals tend to dismiss this as a  pointless precaution, it's probably worth spending an extra pound or two on a sticker, just in case you do cross paths with the Garda. 
Water sports and activity cover 
Ireland boasts over 5,600km of coastline, and offers a huge range of water sports for those that fancy making a splash in the Irish seas. 
From surfing and canoeing to water skiing and diving, the Irish waters are a veritable playground for anyone with a taste for aquatic adventure. 
If you do plan on getting your feet wet, make sure you're covered by the relevant travel insurance. 
While some policies include a number of watery activities, there may be exclusions or limitations to that cover. 
Many insurers provide water sports cover as a specific package, while others tend to include water sports as part of an overall 'extreme sports' bundle. 
Whichever category your chosen sport falls into, it's worth the investment. It could prove costly if you do happen to find yourself in hot water.  
Legal cover 
Should you fall into a spot of bother during your stay and incur legal expenses, a good travel insurance policy will have you covered for such unpleasantries. 
See also:
Holidays in Ireland
Flights to Ireland
This feature can be particularly useful if you plan on driving during your stay, as it will usually offset any legal costs associated with road-traffic claims. 
As unfortunate as it may be to have to play the legal cover card, it can be infinitely more unfortunate to need legal cover when you don't have it. Play it safe and consider a policy that has your back in the event of a legal situation. 
Compare travel insurance quotes to Ireland 
When comparing travel insurance quotes, it's important to know exactly what you're covered for. 
You may be paying for something you don't need or - worse still - be missing out on something you do need. 
Finally, don't forget to get an online quote for your policy. 
Many insurers provide cheaper prices to those who enquire online, even if you've dealt with the same company in person or over the phone. 
By Martyn Grant