Where ancient culture meets modern life - find the right travel insurance for your trip to Japan
Planning on a visit to Tokyo and Japan? Get the right travel insurance for you. Find out what cover you'll need and compare quotes!  
Key points
Medical care is expensive and doctors may refuse treatment to people without insurance
Japan is a cash society, so you may be carrying more money on you than usual
The best travel insurance for skiing in Japan will cover you for all winter sports
Travelling to Japan can be like stepping into another world.  
Now let's make sure your travel insurance follows you there. 
Find the right insurance for your trip 
With so many options, it's important to have the right travel insurance for Japan. 
Single or multi-trip travel insurance to Japan? 
Is your trip to Japan a one-off? Single-trip insurance is likely be the most cost-effective. 
Planning on a few breaks this year? Multi-trip insurance is likely to work out cheaper in the long run. 
Annual travel insurance is another name for multi-trip insurance.  
Make sure you start it as soon as you book your travel to take advantage of the cancellation cover. 
Both types tend to limit trips to 30-45 days at a time.  
If you're staying in Japan longer then look into long-stay insurance. Backpacker travel insurance is another possible option.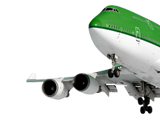 Worldwide cover 
As Japan is literally the other side of the world, you'll need worldwide cover.  
Make sure your policy includes repatriation cover, as emergency flights home can be really expensive. 
Why are you travelling to Japan? 
Business or pleasure? The reason you're visiting, and what you plan to do out there, will affect what travel insurance you should get.  
Skiing and adventure travel 
Japan has over 500 ski resorts, mainly on Hokkaido and in the Japan Alps (central Honshu).  
Ski resorts are often well connected to public transport.  
You can even get to Echigo-Yuzawa Onsen on the shinkansen (bullet train). 
Yet if you plan to ski in Japan, make sure your travel insurance covers you.  
Standard travel insurance often excludes winter sports. So consider specialist cover. 
Finally, always check local media for news on volcanic or seismic activity. Avalanches can occur. 
Japan also meets the needs of thrill seekers in other ways. Want to climb Mount Fuji? Surf at Chiba Wada? Dress as a Mario Kart character and go-kart around the streets of Tokyo (yes, that is a thing)?  
Then make sure your travel insurance for Japan covers whatever adventurous pursuits you want to do. 
Sightseeing and tourism 
Japan is an amazing place to visit any time of the year, but spring is particularly good.  
The sakura (cherry blossom) turns the country a beautiful pink. As it moves south to north, so do the sakura parties and picnics.  
Spring is also the time of the year that geisha perform for the public in Kyoto. These spellbinding performances are a must-see. 
Business travel 
Heading to Nippon on business? Then you might want to consider specialist business travel insurance.  
Replacement colleague cover is a common feature. This allows the transfer of cover to a colleague instead of cancelling the trip.  
Extra cover for laptops, phones and other equipment is usually part of it too. 
As an aside, British passport holders can visit Japan visa-free for 90 days. Yet it's illegal to work in Japan without the correct visa, no matter how informal or temporary the work.  
The best travel insurance for Japan will include... 
Godzilla cover. OK maybe not, but earthquakes, tsunamis and cyclones do occur.  
There are also 110 active volcanoes in Japan. And that's before you consider North Korea and Fukushima... 
Yet over a quarter of a million people from Britain have a trouble-free visit every year. 
Dial 110 (police) or 119 (fire and ambulance) for emergencies. 
Medical cover for medicine, hospitalisation or surgery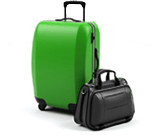 Medical care and facilities in Japan are generally excellent. Yet treatment can be very expensive.  
Travel insurance for Japan with good medical cover is essential.  
This is not only because the UK and Japan don't have a reciprocal healthcare agreement... Treatment can be delayed while insurance is checked. It has also been denied if there isn't insurance in place. 
Some common prescription and over-the-counter medicines in the UK are illegal in Japan.  
Pleading ignorance may not work. Japan has very strict anti-stimulant laws. Things like Vicks inhalers and painkillers with codeine can land you in trouble. 
You don't need any special vaccinations for Japan and the tap water is safe. 
Don't forget evacuation and repatriation 
Taking an air ambulance back to the UK from Japan is gonna set you back a few yen.  
So make sure your travel insurance has repatriation cover.  
Most policies do, but check the limit it'll pay out and the excess you'll have to pay. Look at cover for £2m and up.  
Lost or stolen luggage cover, including passports and cash 
Forget what you've heard about the yakuza. It's very unlikely you'll be the victim of street crime in Japan. 
Yet bad things can happen anywhere and stuff does go missing. This can be extra frustrating when abroad.  
Good travel insurance will cover your lost or stolen luggage.  
It can also help pay expenses you incur if your passport goes missing. The actual cost of getting a new one when you're back is something you'll have to pay. 
Take care in Roppongi and around Shinjuku station at night. Many consider them higher crime areas due to the number of bars and clubs there. 
You're also likely to be carrying more money on you in Japan than at home. Despite all the tech, Japan is still very much a cash society.  
Credit cards are nowhere near as prevalent as they are here in the UK.  
Foreign-issued cards may not work, especially at cash machines.  
Fortunately 7-Elevens have English language ATMs that usually work with UK cards. And there are 7-Elevens everywhere in Japan. 
Cancellation protection 
Cancellation protection covers you if you have to cancel your trip.  
There are usually restrictions. Changing your mind won't get you a payout, but illness and jury service will.  
It's important to sort travel insurance as soon as you book a trip to have the cancellation cover. 
Local laws and customs 
Japan is a low-crime country. Yet here's a few things to be aware of: 
The drink-drive limit is lower in Japan and the punishments are severe 
You'll need a special permit to take a samurai sword out of Japan 
If you're curious, it's possible to eat whale meat there - it's legal in Japan but not in the UK 
Compare travel insurance quotes for Japan 
Ready to go?  
Then get your travel insurance for Japan sorted in plenty of time. Shop around and compare prices. 
Make sure it covers you for everything you want to do while you're there. And have a fabulous time! 
By Sam Easterbrook