Guide to long-stay travel insurance
Key points
Extended-stay policies can offer cover for continuous trips of more than 31 days - many standard policies will only cover trips of a shorter duration
Don't confuse long-stay cover with annual travel insurance
If you're backpacking, a dedicated policy may be more appropriate
If you're sorting out travel insurance for an extended trip, long-stay travel insurance could be the right choice of cover for you.
Long-stay insurance will cover you for an extended trip, perhaps allowing you to spend the winter months in warmer climes or to spend a summer in Provence.
The risk of falling ill or being a victim of an accident or theft increases the longer you're abroad, and cover could help you avoid any extra costs or disruptions to your plans.
It's important not to confuse the product with annual multi-trip insurance, though - while this can cover you for the whole year, single-trip limits are typically set at 31 days.
Also, if you're going backpacking then a dedicated backpacker insurance option could prove more suitable for your needs.
How can I find long-stay travel insurance?
If you choose to search for long-stay travel insurance through Gocompare.com's quote process you'll be asked a few simple questions, including the dates you're travelling.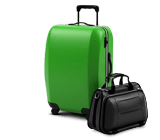 You'll then be shown the insurers on our panel who offer cover for the length of trip selected. Note that your choice is likely to be more restricted than if you'd opted for a shorter trip.
What does long-stay travel insurance cover?
Long-stay travel insurance provides the same protection as standard travel insurance, but for a longer period.
Need more information?
So your medical treatment and hospital costs are covered should you fall ill or injure yourself while on holiday.
If your long-stay holiday is beset by complications before you even leave, the policy may compensate you - and likewise if you're forced to cut your trip short.
Remember that the cheapest policy isn't necessarily the right one for your needs, and you should take into account the cancellation benefit and level of cover before deciding on a policy.
"As with all these things it's really important that customers select the right level of cover for them," said Gocompare.com's Caroline Lloyd.
"There's no point having an insurance policy that offers £1,000 cancellation benefit if you're booking the trip of a lifetime that costs £5,000."
Why may annual travel insurance not be suitable?
While annual, multi-trip travel insurance may seem like a savvier alternative to long-stay cover, individual trips abroad are typically limited to 31 consecutive days, meaning your cover would be void if you plan on travelling for an extended period.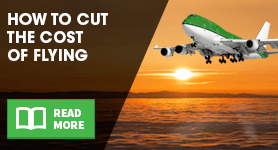 One of the biggest differences between annual and single-trip cover is around the start date of the policy.
Annual cover asks you to select a policy start date. If you choose the first day of your holiday as the start point, you won't be covered for cancellation or other issues before that date.
Single-trip cover, on the other hand asks for your travel dates, and you'll be covered for cancellation from the moment the policy is purchased.
Beware of packaged cover
Before arranging your policy, think about whether you already have travel insurance.
Some paid-for bank accounts and credit cards offer things such as travel, contents and mobile phone cover as part of a package.
Did you know...?
Most home insurance policies will have exclusions regarding how long you can leave the property unoccupied - make sure you check if you're planning an extended trip
The likelihood is, however, that this travel insurance will be limited to 31 days - so no help to you if you're booking a longer vacation.
It's important to make sure you avoid doubling up on any insurance, as apart from costing you money you may find yourself paying more for insurance in the future.
Most insurance policies have contribution clauses which state that if cover is provided by another insurance policy and a claim is made, the respective insurer would only pay their share of the claim.
If you're caught in a jam while on holiday and forced to make a claim, the insurer may ask whether there are any other policies that could cover the incident.
If you do have cover with a bank or credit card, the insurer could ask the other company to make a contribution. The companies would then calculate a proportionate amount of excess for both policies.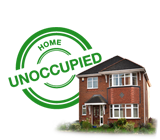 This also means that the customer would be making two claims, which would have to be declared when shopping around or renewing the following year, and could see your insurance cost increase.
Remember your home insurance
If you are planning an extended stay, remember that most home insurance policies will have exclusions regarding how long you can leave a property unoccupied - 31 days tends to be typical.
Read your policy terms and conditions and - if you think you have a problem - speak to your insurer.
There are dedicated unoccupied property insurance policies on the market that may prove suitable to your needs.
By Emily Bater