Does your travel insurance offer baggage cover for lost and delayed luggage? Is the cover level enough? And are there other options?
Key points
Not all travel insurance policies have baggage cover as standard
Policies differ significantly so check that cover and excess levels are appropriate to your needs
Look out for single-item limits and total valuables limits
For valuable items such as jewellery and gadgets, think about arranging cover through your home policy or a specialist insurance product
With more and more people travelling every year, it's hardly surprising that baggage gets delayed or goes missing in transit.
A March 2014 study commissioned by Gocompare.com found that the average holidaymaker packed £967 worth of clothes, accessories and valuables.[1]
Many travel insurance policies offer lost and delayed luggage cover, helping to give you peace of mind if you're parted from your belongings.
But not all policies offer this and, on those that do, cover and excess levels vary enormously, so make sure you're getting the right cover for your needs.
Baggage cover levels
On 1 April, 2014, Gocompare.com analysed 539 annual travel insurance policies and 525 single-trip policies listed on the matrix of independent financial researcher Defaqto.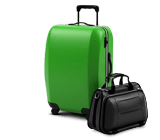 The vast majority offered cover for baggage, but the level of protection varied widely, from £200 to £10,000.
A typical sum was around £1,500, but 7% of annual policies and 6% of single-trip ones didn't offer any cover whatsoever.
Baggage excess levels also varied significantly, from £25 to £250, while travellers should think carefully about whether their valuables are appropriately covered.
A typical single-article limit on policies was between £200 and £300, with cover ranging from just £100 to £2,500.
What's more, holidaymakers also need to be aware of total valuables limits for things such as photographic equipment, electronic gadgets, computers, iPads, jewellery and watches.
The highest amount of cover under the policies reviewed was £2,500 for annual and £1,000 for single-trip policies, but most only provided £100 to £450 worth of cover.
The right cover may not be the cheapest
"Cover limits, excesses and exclusions for holiday baggage vary widely from policy to policy, so it's essential that you read the policy terms and conditions to find a policy with the level of cover you need rather than just opting for the cheapest," said Gocompare.com's Caroline Lloyd.
High-value items are usually insured by home contents or other specialist insurance, not travel insurance
Caroline Lloyd, Gocompare.com
"When you're choosing which items to pack, bear in mind that most travel insurers don't pay out baggage claims on a new-for-old basis.
"They make allowance for wear and tear and will only pay out the amount the item was worth when it was lost or stolen, and most limit the amount that they'll pay out for a single item.
"Cover for valuable or 'high-risk' items, such as jewellery or small, high-value electronics - which are particularly attractive to thieves - is also restricted.
"You usually need cover for these items all year round - not just when you go abroad on holiday, so they are usually insured by home contents or other specialist insurance, not travel insurance.
"If you're planning on taking valuables on holiday, it would be wise to check your existing insurances to make sure these items are covered away from home and top-up your insurance as necessary.
"Finally, remember that while you're on holiday insurers will expect you to take reasonable care to safeguard your possessions against loss, damage or opportunistic thieves.
"Pack high-value items, travel documents, passports and other important paperwork in your hand luggage and, if your hotel or apartment has a safe, use it."
Lost luggage
If your luggage is lost, your first port of call should be the travel operator at your destination, whether that's at an airport, a bus or train terminal, or a port.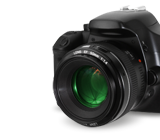 If you're at an airport, it's essential to report your luggage lost before leaving the luggage reclaim area - if you don't, the airline is unlikely to accept responsibility.
With any luck, your belongings will be speedily returned to you and - in the meantime - the travel operator should offer help and/or compensation to tide you over.
It's possible that the problem will escalate, though, and in these cases appropriate travel insurance may be able to help you out.
When taking out a policy, think about the items you'll be taking abroad with you and whether you're getting appropriate cover.
If you're packing expensive gadgets like smartphones, tablets and laptops, then it's a good idea to keep these in your hand luggage to avoid them getting lost or damaged.
Expensive jewellery and cameras are also better kept on your person.
Did you know...?
To accept a claim, insurers will need you to have reported a theft to the police - usually within 24 hours
Compensation is typically limited to 'depreciated' rates, which means you won't receive new for old
Policies may exclude cover for your baggage when it's in the care of an airline or other tour operator
Exclusions on lost luggage cover
Your policy might not apply in as many circumstances as you expect, so it's important to check the terms and conditions when you look to buy cover.
Cash is generally excluded, as are items that you have separate insurance cover for - read more about the problems associated with contribution clauses (double cover) in our guide.
As noted above, there will almost certainly be single-item limits placed on your policy, plus maximum claim limits.
Insurers may reject a claim where you've left your luggage unattended or in a car, so be careful to keep an eye on your belongings at all times to avoid this happening.
If your baggage is stolen, you'll also need to provide the insurer with a police report - the incident typically needs to be reported to the authorities within 24 hours.
Insurance policies have limits on what they'll pay out for lost or delayed luggage. Compensation is typically limited to 'depreciated' rates, which means you won't receive new for old.
The insurer is likely to ask for receipts to prove that you owned the items you're claiming compensation for, so if you don't have these available a successful claim may prove difficult.
Be aware that some tour operators may try to pass their responsibilities onto your travel insurer.
Keeping your luggage safe
Put your name and phone number on your baggage
Tags can easily get ripped off, so have the information inside the bag as well
Make your luggage identifiable
A colourful ribbon or memorable sticker will help avoid mistakes at the airport carousel, and if your bag does get lost it'll be easier to describe
Take a photo of your luggage
Do this before travelling to help with identification
Write a list of contents
It's worth making a list of everything in your luggage while packing, so if it gets lost you're able to say what was in there
Certain airlines, for example, advise that you contact your insurer before making a claim with them directly for lost luggage, and may readily provide you with a report to send to your insurer as proof of loss.
However, policies may exclude cover for your baggage when it's in the care of an airline or other tour operator - read more about the responsibilities of airlines below.
Luggage loss at an airport
If you're flying and your luggage fails to arrive when you get to your destination and goes on a holiday of its own, head straight to your airline's help desk.
You'll be asked to fill out a 'Property Irregularity Report' (PIR), giving personal and flight details, an accurate description of your bag and any of its distinguishing features.
Once you've submitted the PIR form you should be able to monitor your luggage's progress, either by contacting the airport's baggage service or logging in to an online baggage-tracing page.
If your bag is traced your airline should aim to return it to you within 72 hours, wherever you are in the world.
In the intervening period, airlines are obliged to cover the cost of 'essential items' - toiletries, a change of clothing or the cost of laundry.
Your definition of 'essential items' may differ from an airline's, so make sure you understand what airlines will cover - they may not reimburse you the cost of a new dress or suit, for example.
Compensation may come in the form of a daily budget or an upfront cash payment, but you may be expected to pay for the items and reclaim the cost once you're home, so check the policy of your airline beforehand.
Any claim for compensation should be sent to the airline within 21 days of recovering the bag, and it may be up to eight weeks before you receive the money.
If your bag isn't traced, it won't be classified as 'lost' until it's been missing for 21 days - until then it's 'delayed'.
If your bag is declared as lost, you can then make a claim for compensation from the airline.
The airline will be liable to pay for the bag under the Montreal Convention,† which gives guidance on the amount to be paid.
The airline will probably ask for a list of what was in your bag, as well as receipts to prove you owned the items. You may not get the value of a brand new equivalent, as airlines are likely to deduct an amount for wear and tear.
By Emily Bater