Hola! The right travel insurance for Mexico isn't far away...
With a hugely diverse range of food, entertainment and activities, Mexico is a true cornucopia of delights for all ages. Make sure your dream holiday doesn't become a nightmare and secure travel insurance before you set off. 
Key points
Mexican destinations on the east coast often come under Caribbean insurance classification
Check with your bank or credit card company to see if you already have existing cover
If travelling with a partner, couples' cover will likely be cheaper than two single policies
Mexico travel insurance falls under the banner of worldwide travel insurance. While this can be more expensive than covering domestic or European trips, it's definitely a worthwhile investment. 
A good travel insurance policy will have you covered for theft, loss and medical care. Those three features are pretty standard for most packages. 
However, as with most policies, there are subtle variations between providers and you may be covered for additional criteria as well. Conversely, you may not be covered for others, so be sure to check exactly what's included in your policy.  
It's also worth remembering that many insurance companies won't pay out for injuries that occur while you're under the influence of alcohol. 
So if you plan on living off tequila and margaritas, it might be worth thinking twice before you attempt the Dirty Dancing lift. 
Start comparing travel insurance quotes to Mexico 
Like most holiday destinations, it's worth exercising caution to avoid any unnecessary problems: keeping a keen eye on your belongings, using regulated public transport etc. However, even for the most cautious and street-savvy of tourists, things can still go awry. 
Do I need travel insurance for Mexico? 
While Mexico is a beautiful country - rich in history, culture and personality - it's also still technically considered a developing country. 
As such, the crime rate can be dangerously high in parts - particularly in places like Mexico City - and travel insurance for Mexico is a recommended precaution. 
The Mexican government has reportedly made a conscious effort to protect popular tourist hotspots, such as Cancun, Playa del Carmen and Los Cabos, among others.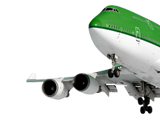 However, if you're still concerned, it may be best to check the GOV.UK site for further updates on your chosen destination.†
Protection for Mexico and the Caribbean 
Sizzling temperatures and toasty seas make Mexico's Caribbean coast a literal hotspot for British tourists – particularly those looking to indulge in water sports and aquatic activities. 
If you're looking for insurance to travel to Mexico or other Caribbean areas, water sports are well worth including in your policy... The call of the water can be a lot easier to answer if you know you're already covered. 
Even activities like trekking can be considered optional extras by some insurers. 
If that applies to your trip, make sure trekking is included before you ramble on. If it's not and you need to claim, your insurance company may tell you to take a hike. 
The policy that'll protect your trip 
Before diving into the nitty gritty, it's wise to get acquainted with the policies available and which one's right for your trip. 
Compare worldwide travel insurance 
Due to the costs involved with medical treatment in foreign countries, worldwide travel insurance is notably more expensive than domestic or European policies. 
To make matters even more complicated, it's also divided into sub-sections, eg age-specific cover, extreme sports etc. 
Spend some time researching what policy best fits your circumstances, your trip and the activities you have planned. The last thing you want is to pay out for irrelevant cover. 
Is Mexico in USA for travel insurance? 
While the Mexico is obviously not one of the 50 states of the USA, worldwide travel insurance can be a confusing mess at times when it comes to differentiating between US and Mexico travel insurance. 
Worldwide cover is generally split into the following two categories: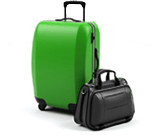 Worldwide - excluding USA, Caribbean and Canada 
Worldwide - including USA, Caribbean and Canada 
Be careful which option you choose as certain areas of Mexico fall under Caribbean classification, particularly those that border the Caribbean Sea; eg Playa del Carmen, Cancun and Tulum. 
Similarly, some insurance companies include Mexico in general under the USA/Caribbean category. 
If in doubt, be sure to ask your insurance provider for clarification. If all else fails, it's better to be safe than sorry. 
Think about annual cover 
If you plan on globe-trotting more than once this year - be it worldwide, European or domestic - an annual policy could well be worth the investment.  
Multi-trip cover can be far more economical than single-trip cover if you plan on filling up the stamp pages of your passport. If you can afford a to shell out a bit more now, it could save you a lot of money overall. 
Conversely, if you only plan on taking one trip this year, don't get talked into taking out a 12-month policy when you don't need it. Scuba cover won't be so useful when you're back in your third-floor flat in Hounslow. 
Finding cheaper travel insurance to Mexico 
When it comes to finding cheap travel insurance, Mexico is no different to any other international country - a few clever tips and pre-planning can save you some serious dinero. 
Mexico is a popular destination for couples, be it a romantic getaway or a honeymoon location. If you're travelling with a partner, it's worth considering getting couples' travel insurance – joint policies are often given a discounted rate. 
Meanwhile, you may already have cover for certain aspects of your trip - many banks and credit cards offer travel insurance as part of the package. 
Avoid doubling up on cover and check if you're already protected for certain events with your bank or credit card first. 
Finally, always check online before you make your final decision. Online quotes are typically cheaper than those given in person or over the phone. 
By Martyn Grant