Planning a trip to Morocco? Get travel insurance before you go
If you're heading to Morocco make sure you get the right travel insurance for your trip. Compare prices to get the best deal.
Key points
Morocco is often considered part of Europe for travel insurance providers
Be careful of the henna being used by street tattoo artists
Make sure you are respectful of local customs and Islamic laws governing the country
Fancy taking a trip to Morocco? We don't blame you. 
With mountains to explore, beaches to lounge upon and vibrant cities to lose yourself in, there truly is something for everyone, whatever your holiday style. 
But don't forget to pack the most important thing before you set off – the right travel insurance.
Get travel insurance for Morocco 
Whether you're trekking the Todra Gorge, or taking in the sights and sounds of the marketplaces, travel insurance will keep you covered while in Morocco.
Is Morocco in Europe?
Geographically, Morocco is a country on the western coast of the African continent - so it's not part of Europe. 
However, it does have a coastline on the Mediterranean Sea, so for many providers, Morocco is in Europe for travel insurance purposes.
European travel insurance 
If you're only planning to visit Morocco, you might be better off getting European travel insurance from those providers who include Morocco as part of Europe.
Always check the terms and conditions of the policy to make sure you're covered though.
Worldwide cover for Morocco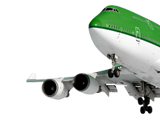 If you're looking to use Morocco as a gateway into other countries in Africa, you may be better off getting a worldwide travel insurance policy rather than separate policies. 
The protection you should have in Morocco 
A travel insurance policy that covers emergency medical assistance is always a good idea, but there are several things to consider when booking one for your trip to Morocco. 
Morocco may be considered part of Europe for travel insurance purposes, but it's not covered by an EHIC if you have one.
Health cover and henna tattoos 
Most henna artists use henna that's perfectly safe, but be careful. Some henna contains para-phenylenediamine (PPD). 
This can cause a serious allergic reaction, symptoms of which include, but are not limited to, swelling and an itchy rash. 
You'll need to contact your provider as soon as possible should you have an allergic reaction and seek medical attention.
Get vaccinated before you travel 
Although you won't necessarily need vaccinations before travelling to Morocco, it's wise to make sure your vaccines are up to date. 
Diphtheria, tetanus, measles, mumps, rubella, and polio, as well as typhoid, rabies, and hepatitis A and B are all vaccines you may need to check before your trip.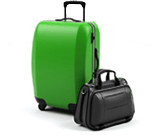 The NHS recommends that you get these vaccinations at least four to eight weeks before departure, as some vaccines don't provide the cover you need for two weeks or longer.†
Repatriation to the UK in an emergency 
Though you hopefully won't need it, it's always a good idea to take out a policy that covers medical repatriation, so as to minimise the cost if you or a loved one need to be brought back to the UK.
Local customs and legal protection 
Morocco is a Muslim country, and follows Islamic laws and customs.† This affects the way the locals interact both with each other and with tourists. 
Similarly, it affects how you should act while visiting. 
Alcohol will be served in licensed hotels, bars, and in the tourist areas, but you can be arrested for drinking alcohol in the streets or anywhere else that isn't licensed. 
Sexual relations outside of marriage are punishable by law, so hotels may insist on separate bedrooms if you cannot produce proof of marriage. 
Even public displays of affection, whether between a married or unmarried couple, should be avoided. 
Women are subject to stricter rules regarding dress code, due to Islamic codes of modesty.
'Modest dress' requires women to be covered from wrist to ankle, but it depends on what area of Morocco you're visiting. 
The best idea is to take note of how Moroccans dress on an everyday basis and pack layers. 
Women may want to think about taking long skirts and loose long-sleeved tops. A headscarf is also not necessary, but can be very useful.
Theft, loss, damage, and third party liability 
Most travel insurance policies cover theft, damage to one's belongings, or loss of luggage.
Not all of them offer third party liability, but it's not a bad idea to look into it just in case you are involved in an incident for which you are held at fault.
How to find cheaper travel insurance for Morocco
So, if you fancy your own desert adventure, we can help you shop around to find the right travel insurance policy for you. 
It's important to find cover that offers everything you need at the lowest possible price, so make sure you compare the options carefully.  
By Nick Dunn