Jetting off somewhere lovely? Compare travel insurance for over 65s
If you're over 65 and heading off on holiday, you're going to want the best travel insurance to suit your needs. As luck would have it, you've come to the right place.
Key points
Not all insurers cover those over 65 – but they're obliged to point you in the direction of those which do
Always shop around to find the right policy for you, and anyone else you're travelling with
Be sure to declare any pre-existing medical conditions when applying for quotes
If you've just retired, or are planning your retirement soon, one of the first things on your to do list is likely to be a good holiday. 
Whether it's a cruise around the Mediterranean, a beach holiday in the Seychelles, or even just a bed and breakfast in the Lake District, don't forget to buy travel insurance before you go.
Compare travel insurance for over 65s
While you may have travel insurance through your bank account, it may not cover everything you need. 
That's why it's a good idea to get a specific travel insurance policy for your holiday. 
Unfortunately, because it's more likely that older customers will make a claim, not all insurance providers will offer travel insurance for all ages. 
That said, those companies that don't offer cover for over 65s are legally required to 'signpost' you to insurers or brokers that do. 
You can then compare the providers that offer cover for your age group. 
Finding cheaper travel insurance for travellers over 65
The cost of insurance mainly depends on what you need it for. 
If you only have one holiday in mind, yearly travel insurance is likely to be more expensive than covering a single trip. 
But an annual travel policy can work out much better value if you're planning several trips per year.
So it's beneficial to those planning to fill their years of newfound freedom with plenty of holidays at home and abroad. 
Single, couple or group travel
If you want to bring your partner with you (they may get upset if you don't), it's worth making sure the policy you take out includes couples. If it does, it may exclude some sports like skiing. 
It's also worth knowing that you may be able to save money by getting insurance which covers groups under one policy. This isn't limited to families – it could cover groups of friends, for instance.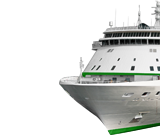 Travelling with a pre-existing medical condition
Pre-existing medical conditions may also raise the price of your policy. 
You should always declare any pre-existing conditions when taking out your cover. 
However, some policies do cover some conditions, so check the small print when you're looking at what's on offer. 
It's also worth ensuring that any mobility equipment you need is covered for loss, damage or theft.
Insuring your unique trip
Not everyone wants a beach holiday. Don't get us wrong – lazing on a beach can be lovely. 
But there's a whole world of different options out there, and each will have its specific considerations when comparing travel cover.
Going cruising
Going on a cruise is, if stereotypical, a very popular holiday choice among the over 65s. 
You can get cruise insurance on its own though, so you'll be fully covered if you want to take in the delights of the Mediterranean from the decks of a cruise liner.
Remain local or head overseas?
Going on holiday in the UK brings fewer complications than going abroad: you're less likely to need medical cover, because the NHS will cover you in the event of a medical emergency.
Nevertheless, it may be worth checking with your provider to see if you might need additional cover for your holiday. 
However, if you're travelling to Europe or planning a round-the-world cruise, medical cover will be more important. 
Spain, Cyprus and the US are among the more expensive countries in the world in which to receive treatment.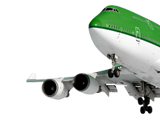 It's likely you'll incur costs for any medical emergency - though in Europe some of these may be covered by the European Health Insurance Card (EHIC). 
On top of this, most medicines will have different names abroad, so it would definitely be worth stocking up on any medicines you usually take before you go.
If you take prescription-only medicines, talk to your doctor and ask if you can get some or all of your usual prescription ahead of time. 
Also, keeping hold of your prescription documents may save you hassle in customs.
Don't forget…
It's always worth checking that the policy you're taking out will cover you for loss or theft of luggage or medical equipment, as well as for any accidental damage your possessions might incur. 
If you're planning on going skiing, kayaking or jet-skiing, it's a good idea to make sure that your policy will cover you for water and winter sports. 
Some insurers exclude these sports - and more extreme sports - from their policies.
Lastly, it's worth having legal protection on your insurance policy. 
This will make sure that any legal costs you might incur are covered - for example, if you accidentally injure someone or damage their property.
By Nick Dunn