Dust off the guide book and get packed for your holiday!
If you're over 75 and planning a holiday, take a look at our tips and tricks to compare travel insurance for a cheaper deal that's right for you.
Key points
All the policies you compare with GoCompare are suitable for travellers over the age of 75
If you're being treated for a medical condition in the UK, make sure your travel insurer offers healthcare and surgery protection so you won't be lumbered with big bills on holiday
If there's more than one of you travelling, compare couples' or group travel insurance to see you could make a saving
Regardless of where in the world you're visiting, or how long you're away for, a travel insurance policy should protect you, whether you're 75 or older. 
It's likely you'll be keeping a close watch on the benefits and assurances that various insurers offer, and keen to get the best price for your over 75s travel insurance policy.
So, which will cater to your unique circumstances, cover medical care and give you peace of mind as you explore the world?
We've put together this helpful guide on some of the things you'll want to know if you're over 75 and comparing travel insurance. 
Can travellers aged 75 and over get a good travel insurance deal?
A good deal on your travel insurance means getting the right type of cover for the best price. 
For instance,  the cheapest over 75s policy may not cover a pre-existing medical condition, lumbering you with a healthcare bill overseas.
Whereas another policy may protect you for every ailment under the sun, but charge you through the nose for the privilege. 
So, why settle for the first quote you get?
Compare over 75s travel insurance quotes
Comparing insurance allows you to see a variety of different companies and what their policy prices are. 
You don't just get to scrutinize prices, though. 
When you compare travel insurance, you're also sizing up different policy options, such as the level of cover, the amount of excess offered and any other benefits. 
What should over 75s insurance cover?
It doesn't matter if you're 75 or 25, just make sure the policy you buy covers your holiday destination, and every stopover or layover in between.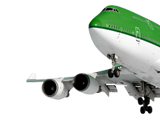 The most common travel insurance destination choices are:
Europe
Worldwide (excluding US/Canada/Caribbean)
Worldwide (including US/Canada/Caribbean)
 And, if you're travelling to exotic lands, don't forget your vaccinations.
Cover for pre-existing medical conditions
You've got the meds to fight off new bugs, but what if you're travelling with a back problem, bad knee, or heart condition?
Should the ailment flare up during your trip, you want over 75s travel insurance that'll cover your hospital or doctor's appointment, plus treatment overseas. 
And, it's not impossible to find these policies but you'll need to dig around in the paperwork before buying to be sure it's included. 
Be honest about any conditions you do have when applying for your policy as it will make certain that you're covered for what you need, or if the policy is lacking you can look elsewhere, or add on additional cover. 
Hurry home with repatriation
If the unthinkable happens and you did have a stroke, a heart attack, or suffered a serious accident abroad, and needed urgent transportation home, emergency evacuation protection or repatriation will cover the costs of getting you back to Britain. 
Repatriation is usually offered as standard with most policies, but the extent of cover can vary depending on things like pre-existing medical conditions. 
How long is your trip?
If you're over 75 and retired, you may be planning a longer holiday than your working friends and family.  
If you're planning a month in Madeira, or Florida, long stay cover is a winner for any trips that are more than around 30 days – but check the policy terms and conditions. 
Not all insurers will pay out if the airline you're using goes out of business, so check your terms and conditions
Alternatively, if you've got lots of great escapes pencilled in this year, an annual policy will cover you for any trips you make in a 12-month period but they may have a maximum stay length. 
Again, check where in the world you're covered for because if you only have European cover, and fly from France to Bangkok, your policy would be invalid for any claims made in Asia. 
You may find that an annual policy is cheaper than single trip cover, just remember to cancel the policy after one year as these policies are usually rolling. 
Protection for curtailment, airline failure or cancellation
If your trip is cancelled, flights delayed or curtailed, a policy for travellers aged 75 years and older should still offer protection in case of bad weather, or breakdowns, plus many other situations. 
Curtailment protection will ensure you are covered in the event of your trip having to end early. 
Not all insurers will pay out if the airline you're using goes out of business, so check your terms and conditions. 
Don't lose out - cover your belongings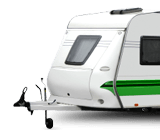 The last thing you want when you're on holiday is to discover that your baggage or belongings have been lost or stolen.
Travel insurance providers will set a limit for the amount you can claim if this happens, so make sure that the upper limit is suited to your baggage needs. 
Top tips for cheaper over 75s insurance
Getting value for money on a product that you might need is a must.
Have a gander at a few of our tips to help you find cheaper travel insurance.  
Make sure you don't already have travel insurance
Some credit cards and current accounts come with travel insurance.
Check that you aren't already covered (and if you are, check exactly what it covers). 
Couple and family policies
It might work out cheaper if you combine your travel insurance with your loved ones', rather than getting individual policies. 
Shop around for the best deal
Weighing up over 75's travel insurance through comparison sites like GoCompare could help you save money by enabling you to easily choose the best offer to suit you.
By Amy Smith