Travel insurance for the over 80s doesn't have to break the bank
Over 80 and thinking about going on holiday? Make sure you get travel insurance that suits you. Read on to learn more and compare insurance quotes.
Key points
Travel insurance for the over 80s should cover your healthcare costs if you have a pre-existing condition
Although medical conditions may make your cover more expensive, because you're more likely to claim, you can bring down the cost by shopping around
If you're planning multiple trips this year, compare annual and single trip policies - if you only have the latter, you may only be covered for 30 days
Compare travel insurance quotes for over 80s, whether you're travelling around the UK or venturing overseas.
With work a thing of the past, you should be deep into retirement, and the world is still your oyster, with many travel firms offering trips for the senior travellers.
So what are you waiting for? Switch off, countdown, and get out and see the world!
But before you say tatty bye to Rachel Riley, you should try and sort some travel insurance. 
Can travellers over 80 get travel insurance?
For a lot of people, over 80s travel insurance can be tricky to find, or more expensive than you were expecting.
This can be due to a number of reasons, such as the perceived riskiness of your trip, the destination, duration of trip, and the presence of any pre-existing medical conditions.  
That's why it's so important to compare travel insurance policy and find the right cover at a fair price.
The best travel insurance for travellers over 80 will cover...
Everything you want to do on your holiday, whether that's a caravan club in Cornwall or skiing in Switzerland, although you may find it harder or more costly to get cover for the latter.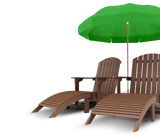 Keep an eye out for these important basics:
Healthcare and medical cover
Emergency medical repatriation
Lost, stolen or damaged possessions
Curtailed, cancelled or delayed flights, hotels or excursions 
Personal liability protection
The most important thing is to get your travel insurance the moment you book your trip because you never know when you may have to cancel your holiday. 
Also check whether you are double covered, as some credit cards and bank accounts include travel insurance.
Head to toe medical cover even for pre-existing conditions
The insurer will ask about your current state of health, whatever age you are, and it's important you are truthful because any deviation may invalidate your policy.
Be prepared to answer a few questions when you ask for a quote: 
Have you had any serious condition such as heart trouble, cancer, or respiratory problems?
If you've seen your doctor about it in the past year
Whether you're waiting for an operation for your condition
If you're currently awaiting test results for it
The good news is that pre-existing health conditions may be covered by certain insurers, whether you're over 80 or not.
And remember that travel insurance for over 80s may also include special cover for any medical equipment you may use.
Urgent repatriation
But, that being said, accidents and emergencies can happen at any time. 
The correct travel insurance will make sure you're covered for urgent repatriation to the UK - this is sometimes also called 'emergency evacuation'.
accidents and emergencies can happen at any time, the correct travel insurance will make sure you're covered
As you can probably tell, this covers you in case something very bad happens to you and you need to get home. 
Your travel insurance may also sort the expenses for:
A close relative or friend to stay with you
Cover unscheduled flights back to the UK 
If you need an air ambulance
Specialist care during your return journey
Insurance for UK, Europe and around the world
Most travel insurance is split into regions:
However, there are some destinations that you might not think of as Europe that may be included in European travel insurance for over 80s, such as Egypt, Cape Verde and Morocco.
Don't forget stopover locations if you're flying long haul.
Over 80s annual cover or single trip insurance
Are you planning several trips over the year? 
Buying an annual travel insurance policy may save you more money, and time, than arranging travel insurance for each trip. 
Remember, most single trip policies only cover you for roughly 30 days. 
Over 80s cruises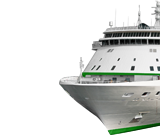 There's special insurance you can get entirely for cruise holidays:
Missed cruise departures
Delays due to bad weather
Cabin confinement compensation
If you're planning on a cruise, or have already booked, then our guide to cruise travel insurance can help you decide the right policy for you. 
If the airline fails, or your travel plans are cancelled
Unfortunately a lot of travel insurance policies don't protect you if the airline you're flying with goes out of business. 
A few insurers do include Scheduled Airline Failure Insurance (SAFI). If you're over 80s travel insurance doesn't then you can buy standalone Safi cover
If you paid for your holiday with a credit card, you're usually covered if the airline goes bust.
If you bought package holiday through an Air Travel Organisers' Licencing registered travel agent (Atol) you're already covered too. 
Double check that your travel insurance includes holiday cancellation cover. 
You may need to back out of a trip due to sickness and injury, bereavement, and natural disasters. 
Protection for your possessions, travel documents, and holiday money
Insurers will expect you to take reasonable precautions with your possessions so it's a good idea to pack valuables, travel documents and holiday money hand luggage or carry them on your person, and use the safe in the hotel room if there is one when you're there.
Lost or pinched belongings
Does your home contents insurance covers you for items you take out of the home? If it does then there may be no need to pay twice if you're already covered. So check your current policy.
Lost passport
Travel insurance will cover some of the costs that you incur when getting an Emergency Travel Document (ETD) to return home. 
Sadly the cost of actually replacing the passport once you're home is unlikely to be part of the deal. 
Stolen or lost cash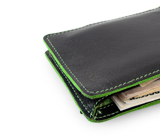 Are you the kind of person that travels with lots of money rather than use a credit or debit card aboard?
Remember that cash can be excluded when it comes to travel insurance.
Lost luggage and delayed baggage
You have certain rights if the airline loses your baggage,  but make sure your travel insurance has baggage cover, most policies do. 
Lost or stolen iPads, e-readers, laptops and tablets
Check they're covered before you buy insurance, as you may need additional gadget insurance. 
Whatever you do check what limits and excess is in place for items.
Finding the cheapest over 80s travel insurance
Shop around and compare quotes to make sure you're getting the best deal and the right cover for you and your trip. 
It might be tempting to go for the cheapest deal, make sure that it covers everything you plan to do on your holiday.
Three final things:
Make sure whoever you go with offers a 24-hour helpline
Have an up-to-date European Health Insurance Card if you're travelling in Europe
Have a safe and pleasant trip!
By Sam Easterbrook