Get travel insurance for your trip to Pakistan
With an interesting history and diverse climate and wildlife, Pakistan has lots of attractions to get excited about.
Key points
Check the FCO website for up-to-date advice on travelling to Pakistan
Most travel insurance won't cover you for terrorism or 'acts of God'
If you're off to Pakistan for work, you'll need business travel insurance to protect all your techy equipment
Although it can be tempting to daydream the days away thinking about Rama Meadow and the Masherbrum Mountains, you might want to spare a thought for your travel insurance.  
Compare travel insurance to Pakistan 
We're not going to sugar-coat it - not getting travel insurance before going to Pakistan would be a gamble. 
With a track record of natural disasters and a wobbly political climate, for trips to Pakistan, you'll want to make sure you're covered for: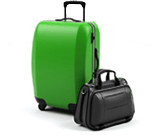 Emergency medical expenses and repatriation 
Baggage and personal belongings 
Cancellation and curtailment 
Lost passport and money 
Natural disaster and political unrest  
Personal liability 
Legal expenses 
If you plan to do any adventurous sports, trekking or hiring a car, you might want to look at getting insured for that too.  
Travelling within Pakistan 
You may find that you're advised to not move outside the town or city that you're staying in. So keep in mind that travelling around Pakistan could be a slow process, and some regions may not admit you at all.  
Worldwide cover 
Pakistan is usually included in worldwide travel insurance. Although some providers might not cover you if you decide to travel to areas of Pakistan that have been advised against by the FCO.  
Why do you need travel insurance in Pakistan? 
Despite some of the negative press there has been about Pakistan over the years, there are some great places to visit. 
There are also a range of activities on offer that you'll want to make sure you're covered for.  
Health system in Pakistan 
The public healthcare in Pakistan tends to be sparse and inconsistent. 
Private medical care is available, but it's expensive. This means you'll need good travel insurance to cover you in the event of an accident.  
Terrorism cover 
Standard travel insurance policies don't usually pay out for disruption caused acts of terrorism. 
If you're injured in a terror attack, you'll probably be covered for the emergency medical care. However, though in normal circumstances you'd be covered for repatriation, you'll need an add-on policy to cover you for things like emergency transport home due to acts of terrorism. 
Legal protection 
This aspect of your travel insurance will cover the cost of legal expenses up to a specified amount if you have to make a claim. It usually includes assignment of a lawyer to defend you in case of a legal dispute.  
Major earthquakes and natural disaster cover 
As an area that's prone to extreme weather, you can bet that you might have a stormy day or two after you touch down in Pakistan.  
If there's an earthquake, fire, cyclone, flood or drought, the last thing you want to be worrying about is your travel insurance. So it's probably best to double-check your policy will cover you for natural disasters.  
Emergency repatriation 
It's awful when you have to cut your holiday short due to illness or accident. 
Your repatriation cover might help to soften the disappointment, as you know that you'll be sent back to the UK without an expensive bill for your new travel arrangements.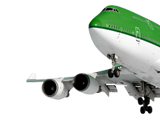 Cancelled flights and changed travel plans 
Due to political instability and a tendency for natural disasters throughout most of Pakistan, you or your airline may have to change or cancel your travel plans. 
You don't want to foot the bill for that, so make sure your travel insurance will cover it.  
Travelling for business to Pakistan 
Going to Pakistan for business? Then you'll need business travel insurance. 
If you're travelling for work, you'll probably have a laptop, smartphone and some other tech with you. Most policies should cover you for this, but check the details to make sure.  
You also might find yourself having to network while you're away, through activities like golf and skiing. If this is on your agenda, you'll need a business policy that includes cover for adventurous sports and equipment.  
Some business travel insurance policies also offer cover for colleague replacement – if you can't make the trip, a fellow worker should be able to take your place.  
Compare travel insurance and find the right deal for you 
Using a comparison site allows you to easily travel insurance to Pakistan at the right price - by weighing up offers from different insurers.  
Bear in mind that the best policy doesn't necessarily mean the cheapest though.  
Ultimately, you get what you pay for - so be sure what you're paying for is what you need.  
Some words of wisdom before you set off 
The FCO has up-to-date travel advice that we'd recommend checking before you book your trip.†
This way you can make sure your destination is safe, and that you have the correct travel documents for entry.  
Some of the laws and customs in Pakistan are very different to those in the UK, so make sure you understand and respect them - or you might find yourself in a spot of bother.  
Keeping yourself safe while in Pakistan is a priority, as is being confident that you'll be looked after by your travel insurance if something goes wrong while you're away. 
Then you can get on with enjoying the views at Rawal Lake or the majesty of the Badshahi Mosque without worry.  
By Amy Smith