Guide to travel insurance if you have pre-existing medical conditions
Key points
Declare any medical conditions fully
Your condition and destination play a part in determining the policies that may be available
Cover is likely to be more expensive and you should beware of exclusions
If you're struggling to find a policy online there may be specialist insurers who can help
Medical claims and expenses tend to be the biggest liability for travel insurance companies.
Given that fact, if you have a pre-existing medical condition you may be put off thoughts of travelling because you think that appropriate cover will be prohibitively expensive, or even impossible to arrange.
That's not necessarily the case, though, and - as with most insurance and financial products - if you need a policy you should shop around and compare the options.
As a first step, if you try Gocompare.com's travel insurance comparison service, you'll see that our simple-to-use, one-page form includes a question asking whether you, or anyone in your party, has a pre-existing medical condition.
If you tick 'yes' then a clear drop-down box will ask you a series of straightforward questions about the condition.
Need more information?
When you've completed the form the quotes that you'll then have to compare will be appropriate based on your answers to these questions.
If you find an option you like you can click through for further information, with the option to buy a policy online and/or over the phone.
Please note that this can depend on the severity of your condition. If no quotes are offered through our website, think about contacting a specialist broker or provider.
Remember that different insurers may specialise in different medical areas - for example, a cancer charity may be able to help you identify appropriate travel insurance for cancer patients.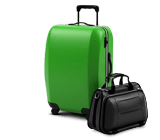 What policies are on offer for pre-existing conditions?
The policies will depend on the nature and severity of your condition and on where you're travelling in the world.
The United States, for example, has some of the most expensive healthcare in the world, so cover there may be harder to find.
From a price comparison perspective, our aim is to allow you to answer all the questions just once and to get the best cover for your circumstances
Caroline Lloyd, Gocompare.com
If you have a minor condition it's possible that a standard travel insurance product will be available with the cover you need, giving you the greatest breadth of policy choice.
Other options may offer you cover with pre-existing conditions excluded, but in such a case you should think carefully about the protection offered.
Some policies will impose other special terms, restrictions and/or high excesses. The less such restrictions there are on a policy, the more expensive the premium is likely to be.
As ever, of course, compare your options before applying the golden rule of reading the terms and conditions to ensure you have the cover you expect.
Costs of travel insurance with pre-existing medical conditions
There's no escaping the fact that travel insurance with pre-existing conditions is probably going to cost you more than if you have a clean bill of health.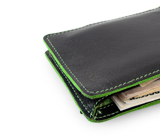 "It's very difficult to give an accurate idea of the extra costs associated with some conditions," said Gocompare.com's Caroline Lloyd.
"It depends on the severity, the current treatment, the time since diagnosis and any ongoing treatment - but the additional cost may be significant.
"It's worth considering this, though, in the light of the potential cost of any claims.
"Basic policies may exclude any claims arising from the declared conditions, but this will be detailed on your policy schedule.
"More comprehensive policies can cover you but they will be more expensive."
Declaring pre-existing medical conditions
Given the increased costs of cover for people with medical conditions it may seem tempting not to declare them, but non-disclosure could invalidate your policy and may be classed as fraud.
Did you know...?
A condition of the policy might be that you're 'fit to travel' - but the definition of this varies from one insurer to another
"Our recommendation would always be to answer every question honestly and in full," said Lloyd.
"This allows you to get the best possible cover, which in the case of medical claims can give valuable peace of mind."
When you're not well, it can be difficult to talk about personal details with people you don't know - insurance providers, for example.
But it's important to discuss the options in order to get exactly the right cover for you.
"We understand that these are difficult conversations to have and sensitive topics to discuss," said Lloyd.
"But from a price comparison perspective, our aim is to allow you to answer all the questions just once and to get the best cover for your circumstances."
'Fit to travel' definitions
Insurers will often provide travel cover for people with long-term medical conditions such as epilepsy and diabetes if they're fairly stable and and the condition is well managed.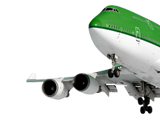 A condition of the policy might be that you're 'fit to travel' - but the definition of this varies from one insurer to another, so read the documents carefully or speak to the company if you're not sure.
Even when you have obtained cover, it's possible that an airline might not let you fly if there's doubt about your fitness to travel.
Flight staff might think that air travel could have a bad effect on a pre-existing condition, or that the safety of other passengers could be put at risk if you are allowed to fly.
Get in touch with the airline well ahead of your trip to find out what their policy is.
Questions insurers may ask about your medical condition
If you've declared that you have a pre-existing condition then an insurer will want to know if you've recently been prescribed medication, received treatment, or had consultation with a doctor or hospital specialist.
A typical definition of 'recently' may be within the last two years.
The insurer will also want to know whether you're currently on a waiting list for treatment or investigation, and whether you've been diagnosed with a terminal condition.
Typical health issues that an insurer will ask about include:
Circulatory conditions (problems with blood flow, including strokes, high blood pressure and cholesterol)
Psychological conditions such as stress, anxiety and depression
Heart and respiratory conditions
Liver conditions
Cancerous conditions
Eating disorders
Drug and/or alcohol abuse
Mental instability
Travel insurance with serious medical conditions
Some insurers specialise in cover for travellers who have a mental health condition or a terminal illness.
If you're currently receiving treatment for cancer, or are in remission, then there is specialist advice and cover available.
"For people with serious medical conditions such as cancer, a number of charitable organisations will provide details of specialist insurers who are more likely to be able to provide you with the most suitable cover to meet your needs," said Lloyd.
Travel insurance with a disability
If you take out a policy with a specialist insurer, your mobility aids and equipment may be covered for loss, damage and theft while you're away.
Your insurer will usually fund the cost of a hired replacement for the duration of your trip too.
Cover for a replacement carer is also available if your carer is unable to travel due to illness or redundancy.
Their accommodation and travel costs will usually be covered in the policy so that you're able to continue with your holiday.
Check your policy documents to make sure that these conditions are included before you travel so that you know exactly what you'll be covered for.
Remember your medicine
Expensive destinations
Spain, Cyprus, the United States, Canada and the Caribbean are amongst the more expensive countries in the world to receive medical treatment.
If you have a pre-existing condition, arranging travel insurance for such a destination may be more difficult.
Even if you don't have a long-term or serious condition, it's worth thinking about your health before you travel.
If you're prone to infections or migraine, for example, it's a good idea to stock up on your usual medicine before you leave.
This is because its UK name might be different to that in the country to which you're travelling, and you might not know which brand to buy.
If you often need prescription-only medicine such as antibiotics, visit your doctor and ask if they're prepared to prescribe a small amount before you go.
If they agree that you might need medication whilst you're away, they can provide a private prescription which you'll have to pay for.
By Sean Davies