Fancy a nice, relaxing getaway before your baby arrives? Have no fear - sorting out your travel insurance should be pretty easy.
Key points
You might be covered for pregnancy on a standard policy
Your airline may need a 'fit to fly' letter
Take care with live vaccines
There are plenty of insurers who will cover you while you're pregnant, as long as you're not travelling too close to your due date.
It's just a case of getting a policy that puts your mind at rest.
What's pregnancy travel insurance?
Pregnancy travel insurance is a specialist policy that covers any pregnancy-related complications while you're away.
Insurers may automatically include pregnancy on a standard policy, with certain exemptions, so check your terms and conditions before plumping for a specialist policy.
Is pregnancy a 'medical condition' for travel insurance?
No - you won't have to declare pregnancy as a pre-existing medical condition because it's neither an illness nor an injury.
You'll still need to let your insurer know about any other conditions that you have but not necessarily ones related to pregnancy.
If you use GoCompare to find travel insurance quotes, you won't find 'pregnancy' - or anything related to it - in our options for existing medical conditions.
However, some insurers may consider covering specific pregnancy related conditions, so it's worth giving them a call to double check whether they'll cover you.
What's covered by pregnancy travel insurance?
Standard travel insurance will usually cover you up until the 28th week of your pregnancy - after this point, you might have to take out a specialist policy.
Your pregnancy travel insurance should include everything a good standard policy covers such as medical expenses, personal liability cover, cancellation and possessions cover.
You should also be covered for any pregnancy related medical emergencies such as a premature birth as well as repatriation to the UK.
It may be a condition of your insurance that you need to be back home at a certain point before your due date too so you'll have to double check your calendar.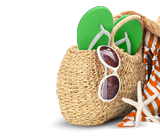 Jennifer Johnston-Watt, corporate affairs manager at Sainsbury's Bank says "Make sure you're aware of the cut-off date when you'll no longer be covered - it should be specified in your relevant policy wording.
"This applies to claims under the cancellation/cutting short your trip and medical expenses sections of the policy."
On 12th September, 2017, GoCompare analysed 972 annual travel insurance policies on the matrix of independent financial researcher, Defaqto and found that 80% of policies would cover cancellation for pregnancy-related complications as standard.
Double check whether you're covered before you look into specialist policies.
If you need to cancel due to a medical problem, make sure you get a note from your doctor as proof.
And don't just go for the cheapest option you see - find a policy that covers all of the things you'd like to be insured for.
Will the airline let me fly?
Depending on what airline you're flying with, you might be able to fly until quite late into your pregnancy.
Airlines differ on when they'll allow you to fly - for instance, British Airways will let you fly up to the end of your 36th week if you're having one baby and 32nd week if you're having twins, triplets or quads.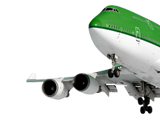 However, Easyjet will only let you travel up to the end of your 35th week with a single pregnancy.
Airlines will usually lay out their terms for flying during pregnancy on their website so have a quick look before you book.
And make sure you've got the all clear from your doc beforehand - you may need a 'fit to fly' letter in order to board.
What precautions do I need to take?
As any pregnant woman knows, it's important to take care of yourself when you're expecting - especially when you're travelling.
See also
Family travel insurance
Travel insurance with medical conditions
Holiday curtailment cover
Jacqui Tomkins from Independent Midwives UK advises: "Ask for an aisle seat to accommodate frequent trips to the bathroom, and to allow for opportunities to stretch your legs.†
"Wear loose clothing and comfortable shoes - consider wearing compression stockings too.
"Drink plenty of water to keep hydrated and keep a supply of appropriate snacks available to keep blood sugars from dropping.
"Consider the travel advice for the country of destination, particularly for vaccines. It's generally thought that live vaccines should be avoided in pregnancy and that malaria poses the most risk to mothers and their unborn babies. For further advice, refer to the NHS advice page.†
Finally, remember to pack your 'fit to fly' letter, your maternity notes and all the medications you are taking."
By Alice Morgan