Standard travel insurance might not cover the cost of your flight tickets if your chosen airline goes bust - but scheduled airline failure insurance (Safi) will.
If you book flights and the airline you're due to fly with goes out of business before you fly, the money you've paid might not be covered by standard travel insurance.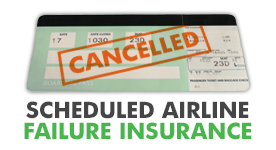 But there is a type of specialist cover called scheduled airline failure insurance - or Safi, for short - which gives protection against this happening.
A number of airlines have gone bust in years gone by, leaving many travellers heavily out of pocket.
Some standard travel policies do include flight cancellation insurance, but if yours isn't one of them as you can buy stand-alone Safi cover.
Do I need flight insurance?
Not necessarily. If you've booked a package holiday through an Air Travel Organisers' Licensing (Atol) registered travel agent, you're already covered.
Scheduled airline failure insurance can give you peace of mind if something happens to the airline
And if you've bought your tickets using a credit card, you'll be protected if the airline goes out of business under the Consumer Credit Act 1974, providing that the cost was between £100 and £30,000.
But if you use a debit card to pay for the flights, then you'll only be covered if you can prove that you used your overdraft facility specifically to buy them.
And if you paid for the tickets with cash or a cheque, unfortunately you're not likely to get your money back under consumer legislation.
How does flight only insurance work?
Scheduled airline failure insurance covers you in the event of the airline going bankrupt.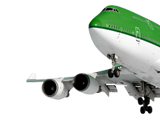 If you take out Safi, you'll receive up to a specified amount per person to cover the cost of new travel arrangements.
If the airline goes out of business before your trip, airline insurance covers any irrecoverable flight costs if you have to cancel your plans.
If the bankruptcy happens whilst you're already away, the payout will cover the cost of a replacement flight home.
Passengers who take out Safi travel insurance might also be able to make a claim if their travel agent goes into administration before they fly.
By Rebecca Lees
[SeanSocialShare]