Visit the Gardens by the Bay and the MacRitchie Reservoir (and stay insured all the while!)
Going on holiday to Singapore? Find out about the travel insurance you'll need for Singapore and how to get the best deal.
Key points
There's no healthcare agreement between Singapore and the UK - you'll have to pay for treatment
Violent crime is rare, but credit card fraud can be a problem
Chewing gum and e-cigarettes are illegal in Singapore, so leave both at home
Singapore, The Lion City.
This pocket-sized microcosm of cultures attracts thrill seekers, serious shoppers, and adventurous foodies. 
If that sounds like you then let's see what's out there for Singapore travel insurance.
Travel insurance for Singapore
Cultures from around the world combine to make Singapore one of the must-visit cities in Asia. 
With Chinese, Malaysian and Indian influences, it's worth coming just for the grub! Now let's look at what travel insurance you'll need.
Why are you travelling to Singapore?
Business or pleasure? Both are cracking reasons to visit the city state of Singapore. 
Indeed, nearly half a million people visit from the UK every year.
For pleasure: Insurance for tourists
Superstar shopping. Verdant forests. Jaw-dropping skylines. 
Singapore packs it all into a conveniently small package for tourists. 
Most trips to the island are problem-free, but it's still a good idea to have your travel insurance for Singapore in place. 
For business: insurance for a working holiday
Singapore is a global hub of commerce and financial services. 
Heading out for work? Then specialist travel insurance for business may provide you with better cover. 
A common feature is extra cover for laptops and equipment. Also many policies have replacement colleague cover, in case you can't go but a workmate can.
You can usually travel to Singapore without a visa for 90 days for business discussions and tourism.
Longer stays and more in-depth business activity may require a visa. 
And we hope it goes without saying, but there's zero tolerance for bribery. Punishment is severe in Singapore.  
Find the best travel insurance for Singapore
It's always a good idea to buy travel insurance no matter where in the world you're travelling.
Worldwide medical care
Medical care in Singapore is world-class and has the prices to match.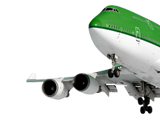 Make sure your travel insurance has good medical cover. 
You don't need vaccinations for Singapore, but there have been occasional cases of dengue fever. 
Tap water is safe to drink.
Contact the emergency services on 995 (ambulance and fire) or 999 (police).
Emergency helplines and repatriation protection
Accidents can happen at any time, but good travel insurance can help ease any problems. 
Check that your travel insurance comes with a 24-hour emergency helpline. 
Also that it includes repatriation to the UK if you need to be flown back for medical reasons.
Stolen cameras, lost baggage, and misplaced currency
Singapore is a safe place to visit as violent crime is rare, but bag snatching can happen. 
Credit card fraud can also be a big problem, so make sure your travel insurance has good lost-and-stolen possessions cover and check that the limits and excess are sensible.
Local laws and customs: Legal protection and costs
Most travel insurance will come with personal liability cover. It's best to double-check.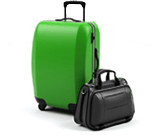 Singapore can be strict and they still use corporal punishment (caning), though rarely against visitors.
Here's some things to be aware of:
Drunk and disorderly conduct is a serious crime
Leave the e-cigarette at home - vaporisers are banned
Chewing gum is illegal
Don't pack your Union Jack trunks - the public display of national flags or national emblems is not allowed
Male homosexual acts are illegal, yet prosecutions are rare - there are LGBT bars and the Pink Dot festival
If you're a Jehovah's Witness, do your research and be incredibly mindful - meetings and publications are banned
Don't even think about graffitiing 
Some over-the-counter medication in the UK is not allowed in Singapore
Look out for policies with the best protection for your trip
Whenever you buy travel insurance, make sure it covers you for everything you want to do on your trip.
Many policies will have exceptions for certain activities. Even cycling is sometimes not covered.
Worldwide cover
Singapore may have once been a British colony, but you'll need worldwide travel insurance for your visit.
Single trip
Is your trip to Singapore a one-off? Single-trip travel insurance is ideal for travellers planning one holiday a year. 
See also:
Flights to Singapore
Singapore hotels
Remember, most single-trip policies only cover you for roughly 30 days. 
If you plan to take advantage of the 90-day visa-free stay, look at long-stay policies.
Annual cover
Are you planning several trips over the year?  
Buying an annual travel insurance policy may save you more money, and time, than arranging travel insurance for each trip.  
Compare travel insurance for travel to Singapore
Travel insurance to Singapore is essential. So shop around and compare prices to get the best deal for you. 
It's a good idea to buy your Singapore travel insurance the moment you book your travel. This is to take advantage of the cancellation cover.
Read the terms and conditions, and make sure the limits and excess are sensible and suitable for: 
Healthcare and medical cover 
Emergency medical repatriation 
Lost, stolen or damaged possessions 
Curtailed, cancelled or delayed flights, hotels or excursions  
Personal liability protection  
Don't always go for the cheapest offer. And double-check that the policy covers you for all the things you want to do in Singapore.
Sam Easterbrook