Guide to single-trip travel insurance policies
Key points
Cover for your trip will start as soon as you take out a single-trip policy
Single-trip cover can be very reasonably priced
If you travel regularly then an annual, multi-trip policy may prove a more cost-effective way to arrange insurance
You've booked your trip, but have you bought your travel insurance?
Even if you're travelling on a budget, it could be a false economy to overlook this as your holiday could be ruined without the right type of cover in place.
If you take regular trips, you might want to consider annual travel insurance, which can be taken out on a yearly basis for ongoing cover.
If, however, you're just taking just one holiday or are likely to have no more than two short city breaks in the coming 12 months, it may be worth getting quotes for single-trip travel insurance instead.
What is single-trip travel insurance?
Single trip cover insures you against things going wrong before or during one specific trip. The benefits of this type of insurance can include cover for: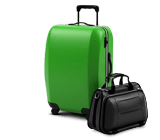 Theft of money or valuables
Public liability
Emergency repatriation
It can also cover the possibility of your trip being cancelled, for reasons such as a natural disaster, bereavement or you being called up to do jury service.
Need more information?
The good thing about single-trip insurance is that your cancellation cover starts the moment the policy is purchased.
This differs from an annual, multi-trip holiday insurance policy, under which your cover begins on the day you ask for the policy to start.
For this reason, if you choose single-trip travel insurance then it's advisable to buy it as soon as you book your holiday.
"Cancellation cover is an important and often overlooked benefit of travel insurance, but it helps hundreds of thousands of consumers reclaim cancelled holiday costs every year," said Gocompare.com's Jeremy Cryer.
"In order to benefit from this protection, especially if you don't have an annual or multi-trip policy already in force, you should buy your insurance sooner rather than later."
Other things to consider
If you're looking for family travel insurance, single-trip policies can cover all members and some insurers will include your children for free. If you have a pre-existing medical condition it's essential that you tell the insurer about it.
You might assume it will make your policy more expensive, but some policies are created specifically for travellers in your position, meaning it might be cheaper than you expect.
Read the small print
Research by Gocompare.com[2] suggests that some holidaymakers - particularly those in the 18-to-34 age bracket - believe that travel cover is not worth taking out because insurance companies sometimes turn down a claim.
The alternative to insurance could be a medical bill running into thousands of euros or dollars
Caroline Lloyd, Gocompare.com
But Gocompare.com's Caroline Lloyd advises against travelling abroad without the right cover in place, saying that a common reason for a claim not being met is the holidaymaker not reading the policy documents properly.
More than half (53%) of 18-to-34-year-olds believe that travel insurers hardly ever pay out for claims - even though less than 7% had ever had a claim turned down.
And one in six of those surveyed in this age bracket felt that holiday insurance is too expensive, even though the cost of potential treatment and repatriation could run into thousands of pounds without it.
"The main reasons why customers have their claims turned down are either because they didn't have the appropriate cover in the first place or because they failed to follow their insurer's guidelines at the time of the event," said Lloyd.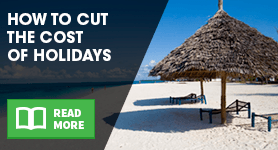 "Both of these scenarios can be avoided if you read the policy documents and take a copy away with you. That way you can refer to the insurer's instructions while you're abroad rather than coming home and finding that you missed doing something important which would have helped your claim go through."
How to buy single-trip travel insurance
If you search for travel policies using Gocompare.com, the first question you'll be asked is whether you want single trip cover, annual (multi-trip) cover or dedicated backpacker insurance.
You'll be asked when your trip starts and ends, what destination(s) you require cover for, whether you need cover for an individual, family, couple or group, and if you want cover for a cruise, winter sports and/or a business trip.
Insurers will often use a high excess as a way to create attractive, cheaper policies
Caroline Lloyd, Gocompare.com
You'll need to declare any pre-existing medical conditions before proceeding to the results table, which will show you the options we can offer in an easy-to-use table that can be filtered by Defaqto star ratings, levels of medical cover, cancellation cover, baggage cover and excess liability.
"Look very carefully at the excess you have to pay, as insurers will often use this as a way to create attractive, cheaper policies," said Lloyd.
"Premium or gold policies will typically offer higher levels of cover and lower excesses. They may also include additional cover elements such as missed departure cover, which gives you cover in the event that you are delayed on your way to the airport, through traffic or a breakdown.
"Not leaving early enough or sleeping through the alarm doesn't count though - I've nearly done that myself!"
When you see an option you like you can click through for more detailed information on the policy and, if you're happy, proceed to purchase.
By Rebecca Lees