Guide to ski and winter sports travel insurance cover
Key points
Standard travel insurance may not be appropriate for a ski or other winter sport holiday
Ensure you include winter sports cover - Gocompare.com will ask you if you need this, and if so will only show you products offering it
Read policy documents with care, look for at least £5m of medical cover and make sure you carry an EHIC in Europe
Consider cover for things such as ski equipment, passes, piste closure, travel disruption and other weather issues
Beware of exclusions such as off-piste skiing and helmet use
Skiing and other winter sports such as snowboarding, ice diving, skating and even tobogganing are challenging, exciting and breathtaking.
They're also far more dangerous than lying on a beach reading Harry Potter.
Because of that, normal travel insurance doesn't quite cut the mustard.
Skiing on a standard travel policy could invalidate your policy and leave you without cover when you need it most.
Yet not everyone knows this. Each year, thousands from the UK head off on ski trips without the right insurance in place.
In fact, a 2012 survey by travel association ABTA found that 31% of people going on skiing holidays don't take out an insurance policy that includes winter sports cover.
When you compare travel insurance policies through Gocompare.com, we'll ask you if you need winter sports cover.
If you choose that option then you'll only see policies that include it, but you should bear in mind that cover levels will vary on every single policy.
Read the details to ensure you have the cover you need. We also make available information and star ratings from independent financial researcher Defaqto to help you assess the quality of a particular product.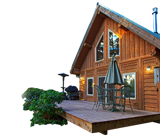 What about my existing travel insurance?
If you think you already have adequate travel insurance for a skiing holiday, you may need to think again. Many people buy annual travel policies, or get cover included with a premium bank account or another packaged product.
However, standard travel policies are unlikely to include winter sports cover and there are numerous potential problems associated with doubling up on insurance cover. You may need to buy an add-on, or even an additional policy to protect you when you hit the slopes.
Not to sound too gloomy, but the time to find that out is before you go, not once you're lying on the mountain side watching the private air ambulance land. So what do you need to know about ski insurance?
What's the worst that could happen?
If you've never injured yourself while skiing, you might wonder if you need specialist insurance after all.
Need more information?
But that's a dangerous gamble, and one that could cost you your financial security. After all, being taken off a mountain side by helicopter, treated in a hospital and transported home can cost thousands of pounds.
Without insurance, that kind of bill could leave you in debt, or at least take a sizeable chunk out of your savings.
Covering ski equipment and passes
Remember that insurance isn't just for when you take a tumble. Skiing holidays can be expensive. From your skis, to your protective clothing, to your ski pass, it soon adds up.
Many standard insurance policies will not include cover for specialist sporting equipment, so if your kit was nicked or lost then you'd have to replace it all yourself.
In January 2014, Gocompare.com conducted a study of 454 single trip travel insurance policies.[2]
Of those, 380 provided some degree of cover for your own equipment, with limits ranging from £100 to £5,200 per insured person, or £642.89 on average.
If you hire equipment you should also check whether cover for this is included. In our study just 370 of the policies offered such protection, while 376 policies would contribute towards costs of replacement hire equipment if your first set of hire gear was lost, stolen or damaged.
Ski lift passes can be another significant expense and 339 of the 454 policies analysed offered cover, ranging from £50 to £3,000, or £378.53 on average.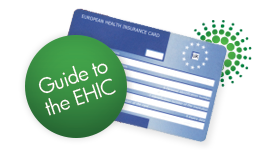 What about insuring the weather?
If you find conditions mean that the slopes you're visiting have to be closed and you're unable to ski on them, it's worth contacting your insurer - 76% of those in our study offered an allowance to travel to another nearby resort. If there's no local alternative, 83% would offer compensation.
Some of the policies even offered protection against weather conditions before you set off - 68% covered for delays to arrival or departure due to an avalanche.
"Though bad weather is sure to put a dampener on any holiday, ski holidays are particularly vulnerable to the elements," said travel insurance expert Caroline Lloyd.
"That's why it could be a wise investment for those thinking of hitting the slopes to take out a comprehensive travel insurance policy that will not only cover them if they get hurt or lose their valuables, but also in the event that the peaks at their resort are inaccessible."
Off-piste skiing and other possible exclusions
Not all ski insurance includes cover for more adventurous skiing, such as going off-piste. Of the 454 policies in our study, 81% would insure off-piste skiing, but 71% placed restrictions on this activity, such as requiring you to be accompanied by a qualified guide.
Did you know...?
Some insurers refuse to pay out if you're injured while not wearing a safety helmet
Only 10% of policies provided cover for unrestricted off-piste skiing.
"If you are thinking of going off-piste during your holiday, it's particularly important that you check what cover your insurer will provide, as the level of cover offered for off-piste skiing can vary between insurers and is usually subject to limitations or restrictions," said Lloyd.
Look out, too, for other restrictions. Some insurers refuse to pay out if you're injured while not wearing a safety helmet, even if you're on-piste at the time of the accident. If you don't read all the information and exclusions, then you won't know what invalidates your policy.
If your holiday includes other dangerous snow-related sports and activities, such as snowboarding or mountain climbing, you may need a more comprehensive insurance policy.
Insurance for senior skiers
Whilst skiers who are not in the first flush of youth might argue that their experience makes them safer, the unfortunate fact is that insurers don't see things that way.
A January 2015 Gocompare.com study suggested that a 65-year-old skier with no pre-existing medical conditions could, on average, expect to pay 65% more for their cover than a 30-year-old equivalent, and that premiums continued to rise sharply as the skier got older.
What's more, in January 2015 the number of insurers offering cover for mature skiers had dropped in comparison to 2012, with skiers over the age of 75 having particularly restricted options - just 28% of the policies studied would cover them.
"Unfortunately for older travellers, providers will typically take the view that older skiers are more likely to have an accident or cancel their trip, and as a result will often charge older travellers more for their insurance," said Lloyd. For more on the issues to consider, see our guide to senior travel insurance.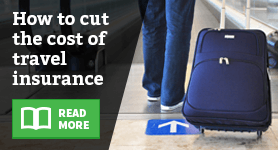 Analysis
"Most travel insurance policies don't include winter sports cover as standard and will require that you pay an additional premium to ensure that you're protected," said Lloyd.
"This doesn't have to be expensive, though, so shop around carefully to ensure that you're getting the cover you need at the right price.
"Bear in mind, however, that when it comes to travel insurance it's never a good idea to simply buy the cheapest policy without looking at the cover provided.
"In terms of cover levels to look out for, £5m of medical cover should be adequate for most circumstances including mountain rescue, extended private medical care abroad and repatriation using a staffed air ambulance if you needed to be transferred back to the UK.
Equipment can go missing, pistes can be closed or avalanches can disrupt travel arrangements, so skiers are advised to check the cover offered before buying winter sports travel insurance
Independent financial researcher Defaqto
"But winter sports cover should also protect you against loss or damage to your own or hired equipment, such as skis, boots, snowboards, lift passes and such-like.
"For example, some policies' cover limits may not be enough replace your ski poles let alone your skis and bindings, and with a £50 limit for a replacement ski-lift pass some policies may only cover you for the cost of a day's use.
"Cover levels vary so ensure you have enough cover to replace all of your gear if it's lost, stolen or damaged, and make sure you're happy with the excess you will have to pay as part of any claim.
"Some cover will also allow you to immediately hire replacement equipment so that any loss can be dealt with quickly and you can get on with enjoying your holiday."
By Felicity Hannah