Before you tuck into that jug of sangria, make sure you pack the right travel insurance for Spain
Benidorm, Gran Canaria, Ibiza and Barcelona. You may be struggling to narrow down your exact Spanish destination, but you needn't struggle with your travel insurance.
Key points
European travel insurance should cover you whether you're in mainland Spain, the Balearic Islands or the Canaries
An EHIC can offer some cover for medical emergencies to complement your travel insurance
If you're going to be driving in Spain, be sure to check that you have the correct insurance and remember to drive on the right!
Whether you'd prefer relaxing on the beach in the Costa Blanca or doing something adventurous in Lanzarote, you might need some travel insurance.  
Even if you go off the beaten track to places like Begur or Gijon, there's sure to be a policy to suit your needs. 
Do I need travel insurance for Spain? 
It's not a legal requirement in Spain, but it's always a good idea to get travel insurance when going on a trip, just in case something unexpected happens.  
European Health Insurance Card (EHIC) and chargeable Spanish healthcare 
To supplement your travel insurance, you can get a free EHIC from the NHS website.  
This entitles you to free or discounted state-provided emergency healthcare, but you'll still need travel insurance to cover you for anything else. 
Lost luggage 
Most travel insurance policies cover lost luggage as standard, but the amount of cover they offer will vary, depending on the insurer.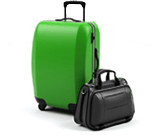 Stolen possessions 
Picture the scene: 
You're going to buy an ice cream, so you're checking you have enough euros. But your wallet isn't in your pocket. 
In fact, you can't find it anywhere - what now? 
This is where your travel insurance would come in handy, as it'd be able to help you cover the cost in the event of lost or stolen possessions.  
It might also be worth looking at gadget protection, as your travel insurance may not cover expensive gadgets and gizmos. 
Cancelled flights or ferries 
Claims for cancelled flights should be directed towards your airline.  
As long as you're flying from an EU airport, or with an EU-based company, your airline has to help you if the delay lasts for a certain amount of time.  
The rules are similar for ferry companies.  
If your delay is going to be longer than 90 minutes for a ferry or two hours for a flight, you should be offered refreshments.  
Accommodation should be offered if the delay makes an overnight stay necessary, and you may also have the right to claim compensation.  
Driving in Spain 
Whether you're taking your own car on holiday with you or booking one for hire, you'll need to make sure your insured to drive in Spain.  
Note down the emergency number of your hire car company, just in case you need to contact them from the back of beyond.  
Be careful where you park too – cars can be clamped or even towed away if you've left your car where it shouldn't be.  
Top tips for cheaper travel insurance to Spain 
It'll probably not surprise you to know that our number-one tip for cheaper travel insurance is to (drum roll)… 
Compare deals from travel companies 
Yep, you guessed it! 
By comparing the costs of different insurance companies, you can see the cheapest price for the kind of policy you need, without the inconvenience of filling out similar details on loads of websites individually.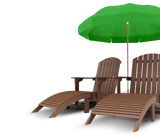 European travel insurance 
Good news - you don't need worldwide cover for trips to Spain (or any other EU country)! 
Worldwide insurance is usually more expensive because of the high costs of medical care in places like America and Singapore.  
To be covered in Spain, you only need European travel insurance, which is usually cheaper than worldwide cover. 
Single trip, or annual cover for multi trips? 
Single-trip cover is better for those who only plan to go on one or two small holidays a year. 
Going on more than one trip in the next 12 months? It might be more cost-effective for you to take out annual or multi-trip cover, rather than lots of individual single-trip policies.  
Planning a trip to Tenerife? Or Gran Canaria? 
Not to worry - as a province of Spain, the Canary Islands are counted as part of the EU, so they're covered under a European travel insurance policy.  
Find the right insurance policy for your holiday 
The cheapest travel insurance policy may not offer the right type of cover for your needs.  
See also:
Most standard insurance policies include: 
Medical expenses and emergency assistance 
Personal liability 
Cancellation and curtailment 
Repatriation  
Lost, damaged or stolen baggage and possessions cover 
If you want to do some adventurous sports or water-based activities, you may need to add them on as an extra to your policy.  
Also, you'll need to tell your insurer about any medical conditions you have. Otherwise you risk invalidating your policy should you need to make a claim.  
You don't want to be trying to relax by the pool in Menorca, only for thoughts about your travel insurance to keep bugging you - so make sure it's all hunky dory before you go.  
By Amy Smith