Travel disruption cover could help you claim compensation for things like delays, missed departures, enforced stay, unused travel and accommodation and loss of enjoyment.
Key points
Disruption cover may be included as standard on your travel insurance, it may be an added extra, or you can buy a stand-alone policy
Make your travel operator or accommodation provider your first port of call for compensation in case of delay
All policies will differ, and a sliding scale is likely to be applied to compensation
Watch out for exclusions such as terrorism or ash clouds
It's hard to plan for the unexpected and - while you might think that's what taking out travel insurance is all about - you'd be wise to read your terms and conditions before making a trip.
Delays when you're travelling can throw up all sorts of unexpected problems and expenses, whether you're trying to get away, you're in the middle of your trip, or even if you're trying to get back home.
Travel disruption cover is not included on all policies as standard, although you may be able to buy it as an add-on, or you may want to take out a stand-alone policy.
In June 2014, Gocompare.com analysed 532 single-trip travel policies listed on the matrix of independent financial researcher Defaqto and found huge variations in the standard of cover offered.
Find out more about some of the areas you should be thinking about and looking out for on your paperwork.
Where should I go for compensation?
Your first port of call in seeking compensation to cover expenses caused by delays and disruption should be your travel operator or accommodation provider.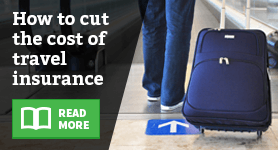 The cost incurred by flight delays is covered by a new European ruling, making airlines bound to compensate you for delayed flights.
Beyond that, though, the right travel insurance policy could reimburse you for additional expenses, and/or for elements of your holiday that are lost because of delays.
This usually works on a sliding scale, so the longer your delay goes on, the more compensation you're likely to receive.
Did you know...?
Not all policies will offer compensation for loss of enjoyment as part of travel delay cover
Bear in mind that you may well have to pay for essentials such as food, phone bills, travel and accommodation up front before claiming it back from your insurer.
For that reason, if at all possible it's always good to have emergency funds available, perhaps in the form of a credit card.
Keep your receipts, and be aware of any limits your policy places on how much you can claim.
In what circumstances can I claim?
All policies will differ, but if you're delayed because of poor weather conditions, strike, industrial action, a company insolvency or mechanical breakdown, travel insurance may reimburse you to an amount agreed under the policy.
If things like airspace, an airport, roads, rail services, a port or the Channel Tunnel are closed for extended periods or if public transport fails, you may be eligible to make a claim.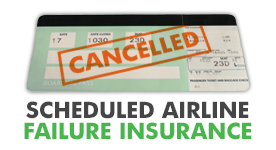 Some travel policies may also partly reimburse you if you're delayed through fault of your own.
What does travel disruption cover include?
Again you'll need to read the terms and conditions of any given policy, but you may be covered for the cost of alternative travel and/or accommodation.
Unused travel (including missed connections) and/or accommodation may also be covered while some - but not all - policies will compensate for loss of enjoyment if your travel plans go wrong.
In addition the cost of things like visas, airport parking, transfers, excursions and car hire could be covered under your policy, while some may even reimburse you for things like kennel and cattery fees.
Insurance for delayed departure
Gocompare.com's June 2014 analysis of travel insurance policies found that 79% of providers offered cover within the first 12 hours of a delayed departure, and that payouts ranged from £10 to £400.[1]
The majority of policies (69%) provided cover of between £20 and £35 for each insured person, while some paid out after delays of just five hours.
Further payouts are likely to be available for further delays of 12 hours or more but this is typically capped, and in our study the cap ranged from £60 to £5,000.
It's important to remember that you can't insure against potential disruption to your holiday plans that you were already aware of
Insurance for abandonment
In our study, 84% of policies offered some cover for abandoning a holiday following an extended delay (typically 12-to-24 hours).
To be eligible to claim, policyholders were required to have checked in by the recommended time and to provide an official written statement confirming the reason for the delay and its duration.
They may also be required to submit unused travel tickets and vouchers.
Cover levels varied from £500 to £20,000, with some including compensation for pre-paid excursions, tours and activities.
Note that a claim for travel abandonment will generally mean that a policyholder is not able to claim for delayed departure.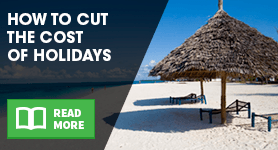 Insurance for missed departure
If a policyholder misses departure because of public transport failure, poor weather conditions, a major accident on the motorway or a car breakdown on the way to the airport, they may be able to claim for 'extra reasonable costs for travel and accommodation'.
To claim a policyholder is likely to need to demonstrate that they did everything in their power to make the departure and to give supporting evidence.
In Gocompare.com's June 2014 study, 81% of policies offered missed departure cover, with payouts ranging from £150 to £5,000.
Exclusions and 'acts of God'
Check what level of travel disruption cover is offered by your current policy and check the wording to see if it states 'volcanic ash only' - the policy may not cover other unforeseen events, such as terrorism.
After the ash cloud, a number of insurers added a travel disruption element of cover, typically available as an upgrade, or in some instances as a stand-alone policy
In 2010 thousands of holidaymakers were left stranded by ash cloud chaos.
A large proportion of travellers mistakenly believed that they were covered for delays caused by the eruption of a volcano, but this event highlighted the need to check policies beforehand.
Since 2010 holidaymakers have been urged to check whether ash cloud disruption is covered in their policy.
At the time, many insurers offered ex gratia payments as a gesture of goodwill to policyholders for costs incurred through cancellations where the airline refused to pay out, but now many include ash cloud exclusions in their policies.
As with other types of insurance, you get what you pay for - meaning, the best cover isn't always the cheapest.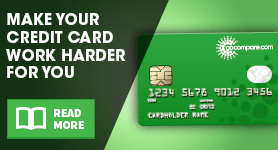 When you look to compare travel insurance, read the details of each policy and decide accordingly what level of cover you feel is necessary.
"'Acts of God' or natural disasters are typically not covered by insurance providers - most policies will have an area detailing the exclusion," said travel insurance expert Caroline Lloyd.
"Customers should be careful to read all the detail in their documentation to see if instances of travel disruption are excluded.
"After the ash cloud, a number of insurers added a travel disruption element of cover, typically available as an upgrade, or in some instances as a stand-alone policy.
Did you know...?
The eruption of Icelandic volcano Eyjafjallajokull in 2010 spewed millions of tons of volcanic ash into the atmosphere and cost insurers and airlines an estimated £125m
"It's also important to remember that you can't insure against potential disruption to your holiday plans that you were already aware of, such as a publically announced airline strike or industrial action."
See also:
By Emily Bater
[SeanSocialShare]