These boots were made for walking...with the right trekking insurance
Going on an adventurous holiday? Trekking insurance might be for you. If you're interested in hiking, climbing and high-altitude walks, find out more in this guide.
Key points
Compare travel insurance to find cover for gentle hill walks, high-altitude hikes, mountaineering and climbs
Travel with the appropriate safety equipment, such as ice shoes, helmets and walking poles. If you fail to take care, your insurer may not honour a claim if you're injured
Read your policy terms and conditions for covered search and rescue, and find out what free emergency services are operating in your area of expedition
If you're going on a walking holiday, standard travel insurance will keep you safe, but not all policies cover high-altitude terrain or mountain expeditions.
If you're scaling mountains to set up camp, take in beautiful views, or experience another level of wildlife, trekking insurance may be the right cover to protect your trip.
What is trekking insurance?
You can trek across rough terrain found all over the world, but standard single trip travel insurance or annual travel cover may not cover you for high-altitude hiking, climbing, and dangerous trekking. 
If you feel the call of the wild, you can buy trekking insurance to protect your expedition.
It'll usually cast you a financial lifeline if the trip is cancelled, cover healthcare, lost or stolen gear, or if you need legal help while you're away.
Are all activities covered under trekking travel insurance?
Similar sports such as climbing or mountaineering can also be covered, but not necessarily by trekking insurance alone. 
If you're planning an expedition up Mount Kilimanjaro or to Everest Base Camp, it would be a good idea to invest in a mountaineering insurance policy - look out of altitude limits in the policy terms and conditions to find the right policy for you. 
Most dangerous mountain-based activities are insured by specialists, so it's worth comparing insurers for search and rescue services, emergency medical expenses, cancellation, and equipment loss or damage. 
However, different activities require different types of cover, so be careful when taking out your policy to ensure your plans are catered for.
Hill walking
Hill walking insurance often only covers ascents that do not need specialist climbing equipment, and go to a maximum altitude of 2,500m, much higher than Ben Nevis. 
Take care when booking that your plans don't exceed the insurer's definitions of hill walking, otherwise you may void your policy.
Hiking
Much like hill walking, hiking insurance providers may specify that 'hiking' is 'hill walking' without technical equipment, so wouldn't cover any damage or loss if used. 
Providers may also specify a maximum altitude for your hike. 
Climbing
There are several different types of outdoor climbing activities, from bouldering through to snow-and-ice climbing, and even free climbing for those daredevils who misheard Doc Brown and decided that where they're going, they don't need ropes.
Regardless of how experienced you are, make sure your insurance covers the healthcare costs for whichever country you're travelling in, just in case you are injured and need medical attention.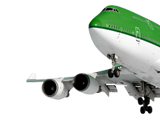 Not all insurers cover all types of climbing, so be careful that your provider will cover your intended ascent. 
Camping
Depending on the provider, camping insurance will cover search and rescue, injury, and physiotherapy fees, but may not cover accidental damage or equipment loss; check what the provider offers, and do check the weather forecast before you go because if a storm floods your tent and you were expecting bad weather, you may not be covered.
Levels of cover at different altitudes
Some policies only cover you to certain altitudes, so you will need to choose the right cover depending on where and how high you're planning to go.
Trekking up to 2,000m
Some policies will only cover you up to heights of 2,000m, which would be useful for the National Three Peaks Challenge, or most of the peaks in Romania (but check the elevation before setting off).
Trekking up to 4,000
For more hardy adventurers, some policies offer over up to 4,000m, which would cover you for climbing the ambitious and sheer West Summit of Les Droites in France, for example.
Trekking up to 6,000m
Those wishing to scale the heights of Mount Kilimanjaro will need a policy that goes up to 6,000m, though some policies specifically cover this mountain. 
Treks through the smaller peaks in the Andes or Himalayas would also be covered.
High altitude travel insurance
High-altitude treks carry more risks, like altitude sickness, and you might need to be rescued by helicopter if you become stuck or seriously injured. 
These expeditions can be costly, so make sure you are fully covered for the following:
Cancellation
Some guided expeditions can be hugely expensive.
To ascend Everest for example, can cost as much as £45,000 ($65,000), with many requiring a hefty deposit at the time of booking.† 
A good trekking insurance policy should come to your aid if the trip is cancelled for reasons beyond your control – for instance, if the tour guide goes bust, or for health reasons, you can't travel. 
24/7 helplines, medical emergencies, and injury
Everest Base Camp has good mobile phone signal for emergencies, and as of 2013, it has 3G signal.
But, that's not going to be the case as you trek further up the mountain, so alongside your satellite phone, keep a cordless phone charger in your rucksack, just in case.
Remember, if you are injured, your trekking insurance policy may compensate the medical bills for treating the injury, and you may also have a 24/7 helpline at your disposal, too.
Methods of rescue
In a worst-case scenario, you may need to be rescued by a helicopter air ambulance service.
But, some policies won't cover the private costs of search and rescue.
However, once you're in an accessible location, emergency evacuation or repatriation back to the UK may be covered.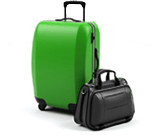 Stay protected and get safety equipment
Take the appropriate safety equipment with you because without it, you may void your policy and invalidate a claim.  
Lost or damaged trekking and camping equipment
It's worth making sure your equipment is covered too – given how expensive some treks are, replacing lost or damaged hiking equipment at the last moment would burn a significant hole in your already depleted savings.
Walking with a guide
Some climbing policies may require you to walk with a guide, or with a qualified instructor.
Check whether your policy will cover you for a solo trek before setting off on your tod.
Top tips for cheaper trekking insurance
If you're only planning one short trip to experience rolling hills and spectacular views, then a single trip package would usually keep you safe. 
You may find that buying an annual policy is cheaper for your situation.
It all depends on your personal details and the circumstances of your trip, so remember to compare single and annual cover to find the best price. 
But, if you're the type of adventurer who wants to hike across the Andes for 16 months, you may be better off taking out backpacker cover, which covers a single trip spanning many months.
Alternatively, you can investigate long-stay travel insurance too.
In between the two is multi-trip insurance, which covers several small trips in a 12 month period, useful for those who like their mini-breaks.
So, if you think your next holiday might involve something more extreme than just a walk in the local tourist sites, make sure you have the right cover, and compare policies to make sure you find the right cover for you.
By Nick Dunn