Unravel the complexities of travel insurance for Turkey
Find the right travel insurance for your trip to the Turquoise Coast by comparing travel insurance for Turkey.
Key points
Usually, Turkey is covered by European travel insurance policies – but check before you buy a policy, just in case. The European Health Insurance Card (EHIC) is not valid in Turkey
For basic cover, make sure your policy includes medical costs, personal liability, repatriation, cancellation cover, and protection for your belongings. You may need a specialist policy for extreme sports or certain pre-existing medical conditions
You could save money on your travel insurance for Turkey by combining individual cover into a family or couple's policy. Keep an eye on the excess, and make sure you don't already have travel insurance through your bank or credit card provider!
With so many things to consider when it comes to sorting out a trip abroad, it's no wonder that travel insurance can sometimes take a back seat.  
If something doesn't quite go to plan with your trip to Turkey, travel insurance could save you from losing out.  
Whether you're planning on going paragliding in Oludeniz, or you just want to explore the delights of Istanbul, you never know when your travel insurance for Turkey might come in handy.  
Is Turkey in Europe for travel insurance? 
Turkey straddles both Europe and Asia, so the answer to the question 'is Turkey in Europe?' is 'sort of'.  
Most insurers do class Turkey as part of Europe, so European travel insurance will do the trick – but check your policy before buying.  
The European Health Insurance Card (EHIC) and Turkey 
Foreign travel advice on GOV.UK states that the EHIC is not valid in Turkey, so you'll need to make sure you have appropriate travel insurance and means to pay for any medical treatment you might need while there.† 
Cheap travel insurance for Turkey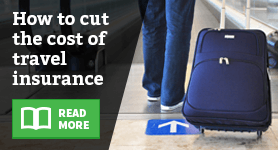 Don't play chicken with your money, because we've put together a few tips for saving money on your travel insurance for Turkey, so you can avoid pricey policies.  
Our top money-saving tip is to compare Turkey travel insurance using a site like ours, so you can view a range of policies that suit your needs, and choose the most suitable (and hopefully cheapest!) one for you.  
We've already mentioned Turkey and European travel insurance, but did you know that you could end up spending lots if your insurer has Turkey as part of its worldwide policy?  
Worldwide policies tend to be more expensive than those for Europe, mainly because places like the USA and Caribbean have higher medical costs than most places in Europe.  
You could also save a pretty penny by combining cover for your family (or just the two of you) into one family or couple's policy.  
Some paid-for bank accounts or credit cards might have travel insurance as one of their benefits, so double-check – you don't want to pay for something you already have!  
Think about the amount of excess you're comfortable paying and consider the cover limits for personal belongings. If you're happy to potentially pay it, opting for a higher excess can mean cheaper policy prices, but make sure it's an amount you can afford in the event of a claim.  
What travel insurance do I need for Turkey? 
Generally, travel insurance for Turkey should cover: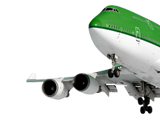 There are other aspects of your travel insurance that you may need to consider, depending on your plans while you're in Turkey and factors like your health.  
Single trip or lots of hols? Annual? 
If you plan on making just one trip to Turkey this year, then single-trip insurance might suit your needs.  
Off on multiple trips abroad? An annual policy could prove cheaper (and more convenient) than insuring all your trips individually. It's also worth knowing that a multi-trip policy will cover you for domestic travel too.
Adventurous sports insurance 
Skiing, rafting, canyoning, diving, paragliding, trekking and mountain biking – activities like these are usually classed as extreme or adventurous by insurers. So you might need a specialist travel insurance policy for your trip to Turkey, if you're going to give something adrenaline-inducing a go.  
Even relatively harmless sports like golf sometimes need a specialist policy, due to the expensive equipment.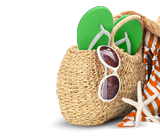 Pre-existing medical conditions  
When comparing travel insurance for Turkey, you should always declare any medical conditions that you or anyone else on the policy has.  
If you need to make a claim but haven't declared a health issue, your policy could be invalidated, even if the claim has nothing to do with your pre-existing medical condition. Yikes!  
Luckily, there are specialist policies that will cover illnesses that standard policies don't.  
Other considerations for your Turkey travel insurance 
If getting completely plastered is on your agenda while in Turkey, you might want to make sure your travel insurance covers alcohol-related incidents. And don't forget to respect the local laws while enjoying boozy beverages!  
Turkey has been a target of terror attacks in the past, so it's likely it could happen again. GOV.UK notes that 'attacks could be indiscriminate and could affect places visited by foreigners' and recommends being vigilant and keeping up to date with travel advice.† 
Some areas of Turkey are prone to earthquakes and tremors, so make sure you're wised-up on safety and emergency procedures and compare travel insurance that covers natural disasters, for extra peace of mind.† 
See also:
Flights to Turkey
Flights to Istanbul
Bodrum holidays
Mamaris holidays
Do I need travel insurance for Turkey? 
Spending money on something on the off-chance that you might need it can be a bit of a pain, but it could end up costing you a lot more if something goes wrong and you don't have travel insurance to cover the costs.  
Travel insurance for Turkey could even come in handy. So, we'd say travel insurance for Turkey could be a valuable safety net – but whether you get it is up to you. 
Just remember to compare policies, consider your travel plans and declare all medical conditions to get the right cover for your needs.  
Enjoy your time in Turkey! 
By Amy Smith