Compare travel insurance for the USA
Key points
Travel insurance usually covers rollercoaster rides at America's theme parks, but 'risky' activities such as diving may not be included
Damage to rental cars may not be protected if you're hiring out a Chevrolet for an all-American road trip
In case of natural disasters, most travel insurers will cover expenses relating to additional accommodation and travel costs if your flight is delayed or cancelled
According to the National Travel and Tourism Office (NTTO), just over 1.59 million people travelled from Blighty to the USA between January and June, 2017.†
If you're waving hello to the star spangled banner and pumped to live the American dream, you still need to get the right travel insurance in place before your trip.
How to buy USA travel insurance
When you compare travel insurance quotes, keep an eye out for worldwide travel insurance and check the insurer's definition of 'worldwide'.
Some worldwide policies will include the USA and the Caribbean, whereas others will exclude them - obviously, it's the former you want.
Insurers may exclude the USA because the healthcare costs are so expensive. 
Medical cover
Regardless if you're heading state-side for an action-packed adventure, or just to mill about the shops for a pre-Christmas spree, medical cover and travel insurance should be top of your agenda.
The cost of American healthcare can be gobsmacking - one patient reported paying $2,229.11 for three stitches in 2013.†
It's likely that if you need emergency treatment, you'll need travel insurance to help you foot the bill.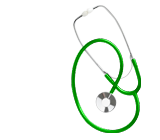 Hospitals are often much stricter when it comes to providing treatment for holidaymakers, so make sure you have a hard copy of your insurance policy and emergency contact details, just in case.
On 14 November, 2017, GoCompare analysed 936 single trip travel insurance policies listed on the matrix of independent financial researcher, Defaqto, and discovered that:
100% of policies had an emergency assistance service as standard - so if you're not sure about going to A&E, your insurer can advise
Just 1% of policies covered medical expenses up to £1 million, but 76% covered £10,000 or more
Treating pre-existing conditions in America
It's incredibly important to be totally honest about existing medical conditions so you'll actually get treatment if you need it.
You can compare travel insurance with pre-existing medical conditions using GoCompare.
But be warned - if you've had niggling back pain for six months but haven't got around to seeing a doctor about it, do so before your long weekend in New York.
If you're stateside when you discover the pain is actually a slipped disc, your insurer may not cover the cost of treatment if you didn't declare the issue, or if it becomes obvious you made no effort to get to the bottom of the problem prior to your holiday.
However, if your injury follows an accident and it exacerbates a long-dormant ache or pain, you may still be covered - check your terms and conditions.
Insurance to ride rollercoasters
Planning on some adrenaline-fuelled theme park fun while in the US?
Disneyland, Universal Studios, Legoland, SeaWorld, Busch Gardens, and Discovery Cove - the list goes on.
Why the USA?
"The quality of service in the US, along with the vast choice of flights, varied destinations, lack of language issues and general familiarity of the culture makes travelling to the USA appealing" - Mike Easton, managing director of Just America
Although most travel insurance plans will cover visits to theme parks, this isn't always the case.
Check the small print to make sure visits to theme parks are, along with any other high-risk activities, including water sports such as diving or surfing.
Remember that insurers are unlikely to pay out if you don't take basic precautions.
Some will refuse to pay out if they believe your behaviour could be described as risky - for example, if you're under the under the influence of alcohol when taking part in potentially high risk activities or ride a high-speed rollercoaster when you've got a pre-existing heart condition.
Road trip requirements
Many of us dream of that all-American road trip, but it's important to remember that standard travel insurance doesn't cover damage to rental cars, so for this reason, it's advisable to take out additional cover for damage to the car, theft, third party cover and uninsured motorist protection.
You can read a guide to driving and insurance abroad, here.  
Traffic accidents may be more likely when you're unfamiliar with laws and road network, and hitting another vehicle can be a very expensive business in America.
"Drivers should have Supplementary Liability Insurance (SLI)" explains Sandra Potter at Frontier Travel.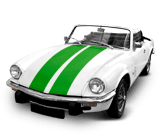 "Americans are very happy to sue for very large sums of money and SLI takes care of it."
Make sure you brush up on local laws, too.
For example, in Florida if it's raining enough to require the use of windscreen wipers, you must have your lights on.
Doing your homework is important because if you're involved in an incident and it's found that you committed any offence, no matter how minor, an insurer is less likely to pay out.
Weather warning
Certain parts of the US and the Caribbean are at risk from inclement weather:
Things to do in the USA
Cruise down Route 66 in a Chevrolet
Get chucked around by The Hulk in Universal Studios
Don a poncho, and ride the 'The Maid of the Mist', to Niagara Falls
Visit Yellowstone National Park
Trek through the Amazon rainforest if you're going to South America
Climb Mount Baldy in Rushmore
Hit Brooklyn's hipster shopping district, Williamsburg
Hurricanes and tropical cyclones
Tornados and waterspouts
Heavy snow
Flooding
Dust storms
Wildfires
Most travel insurance packages will cover expenses relating to additional accommodation and travel costs incurred by natural disasters, but it's worth double checking you're covered.
You may have travel disruption cover as part of your policy, but if your flight is delayed or cancelled as a result of poor weather, don't assume your airline will take responsibility.
Although it's usually legally obliged to get you to or back from your destination as soon as its reasonably possible after events such as hurricanes, the airline doesn't have to cover any costs incurred as a result of delayed or cancelled flights.
ESTA
Don't forget to apply for an Electronic System for Travel Authorisation (ESTA) - you won't be allowed out of the airport unless you have this documentation.
It costs $14 dollars and you can apply for it online ahead of travel.†
Don't get caught out by using one of the many websites which claims to help expedite the process.
You'll pay much more than you need with no added benefit - in the vast majority of cases, ESTAs are approved immediately, and using a third party company won't provide any advantage.
No one USA holiday is quite the same as another, so always double check that a standard travel insurance policy will protect your unique itinerary, and level up the cover if you think you'll need extra protection.
By Tamara Hinson