Compare worldwide travel insurance and save
Key points
The cost of healthcare in the USA or Caribbean can push up the cost of a worldwide travel insurance, so if you've bought a passage to India, bypassing the states, try to find a policy that excludes the USA
You may only need a specialist worldwide travel insurance policy if you're undertaking an unusual or extreme activity, for instance, trekking or mountaineering
Annual policies often renew automatically every year, so when you're back on home soil, remember to cancel the policy if you no longer need it
According to the World Travel and Tourism Council, by the end of 2017, the financial contribution of travel and tourism to the world's economy will increase by 3.5%.
And we're not just travelling more - we're travelling further afield, thanks partly to a growing number of budget airlines offering a wider range of long-haul flights.
We're also more likely to visit multiple countries in the space of one trip, which explains why some travellers might want to opt for worldwide travel insurance.
What is worldwide travel insurance?
Worldwide travel insurance covers you in multiple countries, whether they're visited in one single trip or you're using an annual worldwide policy to cover multiple separate trips.
Typically, when you buy travel insurance, the options are:
The UK and Northern Ireland
Europe
Worldwide for Asia, Australia, New Zealand and either including the USA and the Caribbean, or excluding them
The reason? The high cost of healthcare across the pond.
"Healthcare is extremely expensive in the US," warns Sandra Potter at Frontier Travel, a travel agency which specialises in the US.
For this reason, it's especially important to check the level of cover provided when travelling there.
Find out more about USA travel insurance, here.
Worldwide travel insurance with medical conditions
In 2017, travel claims skyrocketed by 500% according to ABTA, encouraging insurers to scrutinise claims more closely than ever before.
So, if you do need to make a claim, knowing the ins and outs of your policy's small print will aid your application.
For instance, if you broke your leg when you fell off a motorbike in Goa, don't expect your insurer to pay out if there's any indication you didn't take necessary precautions.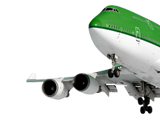 If you weren't wearing a helmet, your insurer could refuse to pay out on the basis of irresponsible behaviour, even if the injury had nothing to do with the lack of head protection.
And, if you're planning on skiing, banana boating, hot air ballooning, scuba diving, rock climbing or parachuting, check if your policy has the right level of cover, and consider paying an extra premium to enhance your cover if it's lacking.
You can read about travel insurance and medical conditions, here.
But, it's worth nothing that the growth of 'medical tourism' has been duly noted by insurers.
If you're going to another country for medical treatment and the procedure goes wrong, it may not be covered by your insurance.
These days, most insurers request full details of any pre-planned medical procedures being done while abroad, and neglecting to mention this could invalidate your entire insurance claim, even if you're claiming for injuries which have nothing to do with any procedures carried out.
Specialist travel insurance or worldwide insurance?
The good news is that despite what certain insurers might tell you, there's usually no reason to opt for a specialist insurer, unless you're planning on scaling Mount Everest or volunteering in a war zone.
For example, did you know that the vast majority of standard insurance plans don't just offer travel disruption cover, and protect you for cancelled flights and stolen possessions under certain conditions, but the cost of pet care due to delayed flights, cancellation of pre-paid excursions and sometimes even emergency dental care?
On 14 November, 2017, GoCompare analysed 936 single trip insurance policies listed on the matrix of independent financial researcher, Defaqto, and discovered that:
97% of travel insurance policies included £200 or more of emergency dental treatment cover as standard
38% of policies included cover for extended kennel fees
Single trip worldwide insurance
If you're buying worldwide travel insurance, it's highly likely you're either planning on doing a large number of individual trips or spending a significant amount of time exploring multiple countries.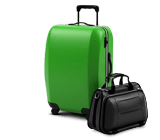 For this reason it's incredibly important to note the expiry date.
You don't want to find out that your policy has expired when a French doctor presents you with a £60,000 bill for your broken leg.
Find out more about single trip travel insurance policies.
Annual worldwide insurance
Many, but not all, annual travel insurance policies roll over automatically after the first year.
If you're worried you could be stuck with the same policy for another year, whether you wanted it or not, check the policy terms to find out how to cancel and any fees or refunds due.
Worst case scenarios
Insurers are still working out how to respond to increases in terrorism-related events, but according to Defaqto, 91% of single trip travel insurance policies had no or a partial terror exclusion, so should cover certain terror-related risks.
In your terms and conditions it may be described as a 'partial exclusion'.
For instance, you may be covered for personal accidents, medical costs or hospital stays as a result of terrorism.
Although it's unlikely to be of much comfort, it's also worth noting that when such events occur, the Foreign and Commonwealth Office will sometimes step in to ensure the safe repatriation of travellers.
But don't make the mistake of assuming the Foreign and Commonwealth Office, airline or tour operator is legally obliged to help you get back home should the worst happen.
For example, if a natural disaster or act of terrorism takes place in the country you're visiting, generally the airline is only obliged to step in if you haven't reached your final destination.
This is why it's important to check that your insurance will cover these costs if you're concerned about such incidents.
"It all depends on timing," says Birny Birnbaum, executive director at the US-based Centre for Economic Justice and a travel insurance expert who's currently advising the National Association of Insurance Commissioners.
"If someone is mid-flight - at the airport, or making a connection - then yes, the airline has some responsibility to get them back home. But emergency returns would have to be covered by travel insurance."
Finally, remember that worldwide travel insurance isn't always worldwide.
Read the small print and you'll often find that you're not covered for countries deemed unsafe by the UK Foreign and Commonwealth Office.
Check the latest Foreign and Commonwealth Office advice for more information.†
And if you're planning on taking an around the world cruise, you'll usually need additional cover.
By Tamara Hinson