Find out more about foreign exchange and whether it's right for you...
Figuring out how to send money abroad can be confusing, especially when you consider the potential fuss it could cause when dealing with your bank.
Key points
Foreign exchange commonly is used for sending money abroad, for example, converting Pounds to Euros and sending them over to France from the UK.
You might need to send money overseas for things like tuition fees, wedding costs and business transactions.
Instead of using a bank to transfer your money, you could be better off using a specialised currency transfer service.
Make sure the money transfer service you use is secure and ask for help if you need any.
Luckily, there are other ways you can transfer funds overseas, like using a specialised service to make the exchange.
What is foreign exchange?
Foreign exchange refers to the conversion of one currency into another, for example changing the Pound Sterling into Euros.
It covers quite a broad spectrum of things, but foreign exchange most commonly is used for sending money abroad or sorting out travel money.
Where can I exchange foreign currency?
With regards to sending money abroad, you do this from banks and specialist money transfer organisations.
For exchanging travel money, you can go to the bank, Post Office or use a comparison site to compare the different rates and find out where you can get the most bang for your buck.
How to transfer money abroad
When using an online service, you'll probably need to sign up for an account which should be free and simple, with no obligation.
Then you can select the currency you want to exchange your money into (the currency you want to 'buy') and give details of where the money is going to.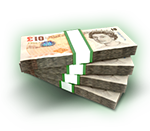 When this is complete, you send your money to your chosen service provider via your card or a bank transfer, which will be converted into your chosen currency and sent on to the recipient.
It's pretty straightforward and there should be advisers on hand if you need help along the way. The best bit is you don't have hassle of dealing with your bank!
How much money can I send abroad?
It depends on the transfer service you use, but some organisations allow you to transfer between £100 to £25,000 online, and higher amounts over the phone or at a branch.
Why might I need to exchange money?
There are lots of reasons why you might need to use a foreign exchange organisation. For example, you might know someone that's taking their gap year abroad or studying overseas, but they need some extra funds sent over.
Or, you might have had an overseas company work for you, and you need to pay the invoice.
People send money abroad for many reasons including:
Banks vs specialised foreign exchange organisations
While using your bank for foreign exchange might seem like an easier option, you may be caught out by unexpected fees and not so great exchange rates.
A specialised currency transfer organisation will usually be able to offer a more personalised service and potentially better exchange rates.
The only downside with deciding to go with a company other than your bank could be uncertainties that go hand in hand with using an organisation for the first time.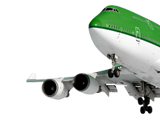 Luckily there are a few things you can look out for, to make sure you're getting the best exchange rates and service.
Things to look out for when transferring money overseas
When it comes to foreign exchange, you'll want to make sure you're getting a service that's fast, secure and simple.
Look out for a currency exchange service that's FCA authorised (not just 'registered') and check whether it has any good (or bad) rating scores for things like financial stability and credit-worthiness.
If you're using an online service, make sure the website address starts with https and that it has the secure locked padlock symbol in the URL bar.
Industry awards can also help get a feel for the company, so look for money transfer services that have recent accolades like a MoneyAge award.
With Brexit looming, you'll want to make sure your overseas money transfers aren't going to be impacted too heavily, so using a service that offers personalised advice and good support is key to understanding any impacts it might have and getting peace of mind.
Checking validated customer reviews from reputable review sites and case studies can also offer some insight into real customers experiences.
By Amy Smith