Any driver van insurance allows every member of staff to get behind the wheel and drive your company vehicles when you need them to.
Key points
Any driver insurance provides cover for any unnamed driver getting behind the wheel of your van
It offers flexibility for business owners with lots of staff who need to drive a single vehicle
It can be a pricey policy as the insurer can never be sure who's driving and it may be more difficult to obtain cover if drivers are under the age of 21
Whether you're a man with a van, a woman with a van or a business with a van, the odds are that the van in question is a crucial part of your enterprise or lifestyle.
And when there's more than one person driving that van, it's vital to have the right van insurance.
More than one van driver?
There are two types of van insurance available to van owners who need to cover multiple drivers:
Named policies, where more than one named driver is insured - most policies will cover up to four named drivers
Any driver insurance which, as the name suggests, covers a number of unnamed drivers for one van. However, this doesn't necessarily mean that literally any driver will be covered - insurers often lay down certain criteria, particularly regarding age.
Any driver versus multi-van insurance
It's important to understand that any driver insurance is different to a multi-van policy - as the name implies, it means there's more than one driver on the policy for one vehicle, rather than one driver being insured to drive different vans.
But you could set up several any driver policies with a whole fleet of vans if you needed to.
Flexible drivers
The big advantage of any driver policies is their flexibility, says AXA's spokesperson, Becky D'Cunha.
"As individual drivers don't have to be named on the policy, any driver cover is more flexible - particularly in a scenario where you have a small or growing business with multiple employees but only one van," she explains.

"Companies with multiple employees may need that flexibility simply to respond to day-to-day business challenges or one-off situations, such as the recruitment of a temporary employee to cover for sickness absence," adds Matt Byrne, head of commercial at Principal Insurance.
"Being able to allocate a vehicle at will to any employee means businesses can be that much more responsive.
"They need only watch out for policy restrictions, such as age."
This type of policy can sometimes reduce the administrative burden for a business, too.
Adding and removing drivers from a named policy can take up management time and add cost through issues such as fees and premium amendments.
But will it save drivers money?
The answer to this is not necessarily, but you should compare all your options before plumping for one policy over another. 
"Any driver cover is usually a more expensive option as the insurer has less knowledge about the drivers of the vehicle," says Becky D'Cunha, "so it's a trade-off between price and flexibility for the insured.
"But for certain businesses, flexibility is integral for them to be able to carry out their day to day work."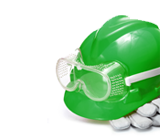 And Byrne agrees: "Its benefits really need to be seen in the round, rather than just looking at the premium.
"Business owners and managers may be more interested in the flexibility they offer, and the fact they're light on admin.
"If they need to spend time amending named driver cover, that's a cost to them and their business. It's a matter of weighing up the pros and cons."
Any driver policies are convenient
Andy Gardner, a founder of Gloucestershire mountain bike sports company, Mean and Dirty Events, has been eyeing up any driver policies.
"There are only two people insured to drive my van at the moment," he says, "but it would be really handy if other people could drive it too."
His research confirms it would be more expensive, but the trade-offs - convenience and flexibility - make it worth serious consideration.
"It would be great to know, for example, that if participants in an event want their bikes transported during an event, and I'm out on the course stewarding, someone else could just get on and do it without me being involved."
Are any driver policies suitable for personal use?
Although this type of cover is mainly used by businesses, there are instances where a private owner might find it useful.
"Some people own vans to support weekend hobbies like fishing or motorcycle racing," observes Principle's Matt Byrne.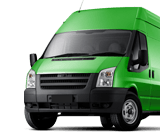 "They might go for any driver cover because they share driving with others in a group or society, or as a failsafe in case they're unable to drive back from an event."
Does any driver mean literally any driver?
No, an insurer will almost certainly have specific criteria for the policy, and the key issue is age.
Some insurers refuse to cover any drivers under 25 with these policies, and others draw a line under 21 years.
Other requirements may include all drivers possessing a clean licence for at least a year.
What if you need to cover younger drivers?
It may be possible to name a few younger drivers on an any driver policy - what effect that has on the premium will depend on their own insurance histories and personal circumstances.
Matt Byrne says: "It may be worth comparing an any driver quote for drivers over 21, which tends to be insurers' lower age limit - and then comparing it against a quote for over-25s with named younger drivers added."
How can you keep the policy cost down?
There are a few ways to legitimately keep costs down on an any driver policy:
Older drivers with proven experience and a no claims history will usually help keep a lid on your costs, as with any vehicle insurance policy. A policy for drivers aged over 30 will most likely be cheaper than one for those aged over 21
Buy the smallest, lightest van that's suitable for your needs. The bigger and heavier the van, the higher the premiums are likely to be as it'll probably be in a higher insurance group
Keep your van in a secure location, if you can. If it's stored in a secure depot, your policy will probably be cheaper than if it's parked outside an employee's home
Get the right insurance for your needs
Depending on how you use your van, whether it be for personal use, carrying your own equipment, carrying goods for sale or carrying passengers, make sure you have the right cover for it.
You may need hire and reward, haulage or carriage of own goods cover - make sure it's the right one.
It's worth noting that the industry that your business operates in, and the kind of tasks a driver will be involved in, will also affect the policy's cost.
By Katrina Hendley