Unsure if you need business or private van insurance? Read our guide to find out more...
Key points
Social use is defined more strictly in van insurance than car insurance - if you commute to even one place of work in a van you'll need commercial insurance
Gocompare.com's quotes process helps you easily declare social use only, carriage of own goods, carrying goods for hire or reward, or haulage
Read our guide for more details on the option that might be appropriate to your needs
This is a question that often leaves drivers stumped when they search for van insurance quotes, but it's a vital one to get right.
There's usually a very simple way of working out whether you need private van insurance or business van insurance...
Unless your van is strictly for personal use you need a form of commercial van insurance.
You should be clear that if you drive even to one place of work then you need business insurance.
Either way, you definitely do need van insurance cover.
Even if your van is kept off road for most of the year, under June 2011's Continuous Insurance Enforcement Act, all vehicles must be legally insured unless the owner has declared their motor's demise with a Statutory Off Road Notification (SORN).
If you search for van policies through Gocompare.com, our easy-to-use forms will ask if the cover you require is for social use only, carriage of own goods, carrying goods for hire or reward, or haulage.
There'll be help text to assist your choice, but read on for more details on getting the cover you need.
You need private van insurance when...
If your van's sole use is for social, domestic and pleasure purposes, you'll be appropriately covered with a social-only private policy.
Examples of this are any hobby or pastime that requires a van. Surfing, go-karting, fishing, rock climbing, model airplane flying, domestic gardening... Anything that's not deemed work in any way.
One might include camper vans and mobile homes in this list, but there are specialist policies for such vehicles that offer more appropriate coverage.
Did you know...?
If you regularly sell at car boot sales you could be deemed a commercial trader
So, if you're a mobile DJ, a band, a travelling circus performer, a troupe of exotic dancers, or if you put your vehicle to any other use that involves payment or income, you'll need business van insurance.
An interesting area to consider is car boot sales.
If you trade at a one-off car boot sale, but otherwise use your van for private use, you can insure your van with a private insurance policy as you could justifiably argue that it's not a regular activity and forms part of a social activity.
If, however, you regularly sell at car boot sales you could be deemed a commercial trader and you'd need to insure your van for business and commercial use. If you have any doubt, inform your insurer straight away.
Another pastime that would fall under the social-only private van insurance policy would be if you're a classic van enthusiast. This is a hobby and not deemed as commercial use.
However, if your van is a vintage or classic then investigate specialist cover that focuses on your type of van and would be able to offer a guaranteed value policy.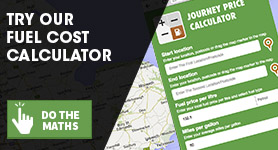 Specialist classic motor insurers will also be able to advise on coverage when driving to shows or exhibitions as they're often deemed as an additional risk.
You need business van insurance when...
Now to one of the most common areas of confusion... Do you use your van to drive to even one place of work?
Even if you don't actually use your van for business purposes - if, for example, you're a teacher but use a van to go about your daily life, including driving to work - you're going to have to get a business policy.
This is where van insurance differs from car insurance. While car coverage offers a social, domestic, pleasure and commuting option, there's no such policy for van owners.
Even if your van use is largely social, if you drive to one place of work you'll need to add the carriage of own goods classification, which makes it a business policy.
Don't worry, there are benefits. Carriage of own goods allows for commuting to more than one place of work, including to meetings, to regional offices, or on sales trips.
If your van use is for work purposes, you now need to consider which policy suits you. According to the Department of Transport, as of December 2011 there were over 3.2 million light goods vehicles on the road in the UK and they should all be insured using one of the following three types of business van insurance:
See also:
Carriage of own goods
Carry goods for hire or reward
Haulage
Each of these relate to the business that the van is actually used for.
So, as well as the usual options of third party only, third party fire and theft and comprehensive, you'll also need to consider these additional classifications. What do they mean?
Carriage of own goods
This policy lives up to its title. Your belongings - be they the tools of your trade, the CDs in your glovebox or your gym kit - will be covered with this.
Also known as carriage of tools, this policy is for every van user from the basic drive-to-one-place-of-work commute to professions such as builder, plumber, shopkeeper or carpenter.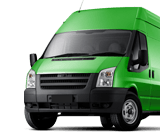 Carry goods for hire or reward and haulage
These particular classifications apply to delivery jobs.
Carry goods for hire or reward specifically focuses on occupations that involve multiple drops at a myriad of destinations. Haulage coverage is based more on jobs with fixed deliveries with established clients.
Be aware that while these classifications cover for any accident or incident, the actual goods themselves may need additional insurance under goods in transit cover.
This would be something you'd have to discuss with your insurer and are probably already aware of... It's clear that, if you're working in a profession that requires haulage or carry goods for hire or reward cover, then you're definitely not looking for private van insurance!
By Dave Jenkins
[SeanSocialShare]