Guide to modified van insurance
Key points
All modifications from factory standard must be declared to your insurer or your cover could be invalidated
Modifications include changes to the bodywork, engine, wheels, audio system... even fitting a towbar or roof rack
If you have a modified van you're likely to face a smaller choice of insurers and, potentially, higher premiums
Compare multiple polices from regular and specialist insurers and use our other money-saving tips to get the right cover
Van enthusiasts are a dedicated bunch, investing a lot of time and money in their pride and joys.
If you think that bigger is better when it comes to things like spoilers, alloys and snazzy paintwork, the good news is that there are plenty of accessories on the market to make sure your van stands out from the crowd.
But the bad news is that such items are likely to hit you where it hurts.
Van modifications tend to equal bigger van insurance premiums and the cost can really rocket if you're set on making your van as powerful or as outlandish as possible.
What is modified van insurance?
If you make changes to your van, you'll have to let your insurers know in case the modifications make a difference to your premium.
Equally, if you're buying a van that already has modifications or that you plan to modify yourself, your insurers will want to know the details before providing you with a quote.
Modifications could be changes you make yourself or those carried out in a workshop or by a specialist.
What types of changes are classed as modifications?
Any significant changes that you make to your van to alter its performance or appearance can be classed as modifications.
Need more information?
Some changes - such as spraying your van a different colour - probably won't make a difference to your premium, but it's wise to notify your insurance providers anyway.
Other changes, such as replacing standard wheels with alloys, adding spoilers and/or modifying the suspension, steering or engine, are likely to impact on your premium and you certainly risk invalidating your policy if you fail to keep your insurers informed.
Other ways in which you might modify a van include converting a standard transporter to a campervan, modifying a van to carry sports or hobby equipment such as a surfboard, or taking out the rear seats in a double cab pick-up.
If you modify a van for business purposes, such as carrying tools and equipment or carrying passengers, you're likely to need commercial van insurance.
Other vehicles that specialist modified van insurers could help with include left-hand drive vehicles and/or 'grey' or 'parallel' import - vans brought to the UK outside of the manufacturer's own distribution scheme.
Why might modifying my van make insurance cost more?
Modified vans are likely to be more expensive to cover because many insurers tend to treat all non-security related changes to a vehicle as an increased risk.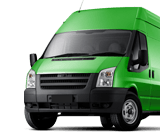 The types of alterations commonly carried out to vans often make them faster or more powerful, and this is thought by insurers to increase the risk of accidents.
Modified parts and accessories can also cost more to replace, meaning a bigger bill for insurers if your van is damaged.
Eye-catching paintwork and valuable modifications can also make your van more attractive to thieves and vandals.
What's more, some insurers may choose not to offer a quote for a non-standard vehicle, thereby limiting your market choice when you look for a quote.
Are there any specialist options?
While some companies will not even quote for altered vehicles, specialist insurers can be more sympathetic when dealing with non-standard vans, recognising that some owners and enthusiasts will have spent a lot of money on their machines and may be more likely to be careful with them.
Specialist companies may also deal with items that don't affect the performance of the van by loading their cost onto the excess.
How do I get quotes for my modified van?
When you're ready to compare insurance quotes for your modified van, click on the 'get quotes' button at the top of this page.
You'll go through to a form asking for usual details such as your name, email address and occupation, as well as facts about the van including make, model, registration number and engine size.
If you've previously compared quotes with Gocompare.com, you can log in and these basic details will have been saved.
You'll then be asked for further details including the value of your van, the number of seats, whether it's imported and, if so, its country of origin.
Then you get to the modifications page, where you need to tick the relevant boxes in a number of categories such as body kits, spoilers, paintwork, engine and accessories.
Your quotes from a range of insurers will then be listed and emailed to you, starting with the cheapest modified van insurance.
Take a look at the product features as well as the price. Many policies differ and the cheapest premium isn't necessarily the best for your circumstances.
We hope that you find a quote that suits you, but bear in mind that modifying your vehicle is likely to have restricted the number of insurance brands willing and able to offer you a deal online.
If you can't find anything suitable, you may need to find a more niche provider by going to a specialist insurer or broker.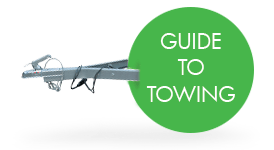 Can I bring down the cost of insuring my modified van?
Drivers tend to find that modified vans cost more to insure than standard models, so you might be looking to make savings elsewhere to counter the extra cost.
There are a number of ways to reduce your premium, starting with using a price comparison website such as Gocompare.com.
An insurer may offer an attractive option if you agree to limit the annual mileage you do in your van.
If you're a new or young driver, think about adding a more experienced driver, such as a parent or older sibling, to your policy as a named driver.
This could significantly bring the cost down - but don't be tempted to pretend that they're the main driver and that you only use the van occasionally - this is known as fronting and it's illegal.
Adding security is also a good way to protect your modifications and potentially reduce the extra insurance costs.
Security devices such as alarms and immobilisers are looked on favourably by insurers and it's possible that having one could get you a significant discount. Bear in mind, though, that this will not necessarily cover the cost of buying and fitting the security device.
For more detailed consideration of cost cutting, read our money-saving tips on van insurance.
By Rebecca Lees
[SeanSocialShare]