Van insurance optional extras explained, including legal protection, breakdown cover, personal accident cover, windscreen cover and courtesy van cover.
Checklist before buying an optional extra
Do you really need it?
Will it offer you the cover you require?
Do you already have equivalent cover from another source?
Could you be getting a better deal by buying products separately?
What's included in your van insurance cover as standard will depend on which policy you choose and will vary between insurers - always remember to read your policy documents carefully to see what is and isn't included.
Here are some of the most common policy extras available, with links to more in-depth articles in case you need to know more:
Legal protection
Your policy may offer legal protection, but if it doesn't then you may want to consider purchasing it as an optional extra. This sort of cover can:
Pay for legal costs that result from an accident which happens whilst driving
Provide assistance to recover uninsured losses (such as lawyer/solicitor fees) from the other driver's insurance company should you be involved in a no-fault accident
Arrange for a solicitor to pursue a claim for compensation if you're injured
Generally help with the recovery of the excess on your policy, medical losses or loss of earnings
Breakdown cover
Breakdown cover can be invaluable, especially if you use your van for commercial purposes.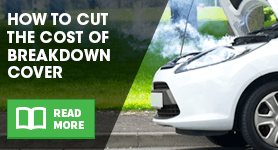 It's possible to buy your breakdown cover with your van insurance, but you may be able to find a more appropriate deal by buying a policy separately.
If you're offered breakdown cover from your insurer, make sure that it fulfils your requirements and has all the features that you need.
Also check that you don't have breakdown cover from another source already, for instance from a credit card or packaged bank account.
Levels of breakdown will vary depending on the policy, but could include:
Recovery/relay: If your van can't be fixed at the roadside or locally, you (and a set number of people travelling with you) can be taken to any UK mainland destination
Home start: For cover if your van breaks down at home or near your home
Onward travel: If you break down away from home and your van cannot be repaired quickly you'll generally be provided with either a replacement hire vehicle, overnight accommodation, or reasonable onward travel expenses
European cover: Breakdown protection when driving in Europe, usually for up to 31 days a trip and 90 days a year in total (please check with your insurance company for the European countries you'll be covered in)
For more information, read our article on van breakdown cover.
Driving your van abroad
If you want to drive your van abroad you'll need a policy which includes this type of cover already, or you can purchase it as an optional extra.
Windscreen cover is often included on comprehensive policies, but an excess usually applies
A green card (obtained from your insurer) will provide you with the minimum level of insurance in over 40 countries, but as this is basic protection you may want to consider purchasing additional cover.
Check the level of cover you will receive abroad as some insurers will offer third party only, even if you have comprehensive cover in the UK, and always make sure that the country you're visiting is covered by the policy.
Courtesy van cover
If you aren't able to use your van because it's been taken away for repair or written off, courtesy van insurance can provide an alternative vehicle until yours has been returned, or for a pre-determined period until you find a new one.
Bear in mind that certain restrictions and exclusions are likely to be included on any policy - for example, you will probably have to use your insurer's approved repairer.
Insurance for trailers
If you're planning to hitch up a trailer to your van, don't just assume that you have the insurance cover you need.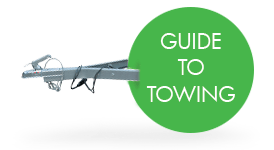 Typically only a minority of policies offer trailer cover as standard, while others may allow you to purchase it as an optional extra.
"Don't make the mistake of assuming that your trailer will be covered as part of your car or van insurance," said Gocompare.com's Matt Oliver.
"If you're thinking of taking particularly expensive kit with you, it's worth checking with your insurer that it's covered or if you can add it as an extra to your existing policy."
Read more information in our guide to towing and insurance.
Personal injury cover
Personal injury/personal accident cover can pay out a specified tax-free sum in the event of an accident that results in a serious injury or death.
Consider whether you need this add-on, check whether it's included on your policy as standard, and decide whether the level of cover you have is sufficient for your needs.
If you have comprehensive insurance, this could provide cover for certain tools that you keep in your van, perhaps capped at a certain value
Windscreen cover
Windscreen cover is often included on comprehensive policies, but an excess usually applies. This type of product can offer repairs for chips and cracks in your windscreen, or replacement of the entire windscreen if required.
Cover for tools
Lower levels of insurance, such as third party, may not provide the cover you need for your tools, especially if they're valuable, so buying tool cover as an optional extra could be something worth thinking about.
If you have comprehensive insurance, this could provide cover for certain tools that you keep in your van, perhaps capped at a certain value - consider whether this is sufficient for your needs.
By Abbie Laughton-Coles
[SeanSocialShare]