Guide to pick-up insurance
Key points
Insurers class pick-ups as vans rather than cars, meaning you need to search for a policy through our van insurance quotes process
Choose between social only use, carriage of own goods, carriage of goods for hire or reward, or haulage cover
Remember that selecting a private/social policy WON'T cover you for commuting, even to a single place of work
If you have a pick-up - a vehicle which has a front cab and an open cargo area at the back - you'll need insurance to cover you while you're behind the wheel.
The right policy for you will depend on a number of factors, such as whether you have a standard cab, double cab or a modified pick-up, and what you use the van for.
A standard cab has a single row of seats at the front whilst an extended or double cab has space behind the front seats, often including a bench seat.
If you've tried searching for a pick-up policy through our car insurance quotes process, when you enter your vehicle's details you should see that you're automatically sent into our van insurance quotes comparison service.
That's because pick-ups are classed as vans rather than cars for the purposes of insurance.
Policies and prices will differ depending on whether you need fully comprehensive van insurance, third party only or third party, fire and theft.
Need more information?
Pick-ups can be used for all sorts of things, from deliveries and carrying tools and equipment to being driven for social use and activities.
The type of pick-up insurance you get depends on what you use your vehicle for, with the broad options being private use and commercial use.
Our quote process will clearly present the options and help you find the appropriate one for your needs.
Private pick-up insurance
Private pick-up insurance covers you to drive your van solely for social reasons, such as seeing friends and doing activities and hobbies.
If you have private van insurance you won't be covered to drive to and from work, as van policies differ from car ones and there's no equivalent of social, domestic, pleasure and commuting.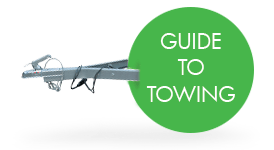 Commercial pick-up insurance
Commercial pick up insurance is needed by anyone who relies on their van to carry out a trade or profession, or even just to commute to a single place of work.
If your pick-up is modified with special equipment that you use in your work, or if you carry deliveries on board, you must tell the insurer as it might affect the classification of your policy.
Read our guide to commercial van insurance to find out more about the different classifications - carriage of own goods, carriage of goods for hire or reward, or haulage cover.
How do I get cheap pick-up insurance?
There are several steps you can take to make sure you get the right cover at the best price, starting with comparing pick-up insurance quotes.
Don't forget that best value isn't just about the cheapest price, so consider the product features, too. For a detailed consideration, read our money-saving tips for pick-up and van insurance.
See also:
Pick-up insurance for young drivers
Pick-up insurance is available for young drivers so long as the vehicle they want to insure is the right weight for their driving licence.
For example, a standard Category B driving licence allows anyone over the age of 17 and who has passed their test to drive a van weighing up to 3,500kg.
But if the van you want to drive weighs more than 3,500kg (up to 7,500kg), you'll need to sit a separate test to gain your Cat C1 licence, and you can't apply to do this until you're 18.
Unfortunately, you're likely to find that as a young driver you have a more limited choice of insurers and you may well be facing higher premiums than older motorists. Read more about the things to consider in our article on young drivers' van insurance.
By Rebecca Lees
[SeanSocialShare]