Find out about telematics van insurance and why you might want to consider such a pay-how-you-drive policy when you come to compare quotes for your vehicle.
Key points
Telematics is already popular with commercial fleets, but it has yet to make a major impact on the world of private van insurance
It has made a big impact on the private car insurance market and it seems likely that it will grow into the van market in the years to come
Gocompare.com DOES NOT currently offer a van telematics comparison service
Telematics has taken off in a big way in the car insurance industry and we could be about to see a similar impact in the world of van insurance, too.
Since launching in the UK in 2008, telematics or black box insurance has become popular amongst car drivers, especially young drivers looking to save money on their premium without waiting years to build up a claim-free driving record.
Telematics can help allow the customer to influence their own premium, rewarding good driving behaviour throughout the year and at renewal.
What is telematics van insurance?
Telematics is a relatively new type of motor insurance which works differently to standard insurance.
The premiums of traditional insurance policies are calculated using a combination of factors such the driver's age, their experience, occupation, where they live and the type of vehicle they drive.
With a telematics policy, on the other hand, you either have a black box fitted to your vehicle or a mobile phone app is used to record information such as speed and location.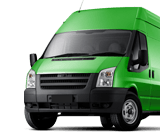 These details are then sent back to a central database and analysed, the results having a direct relation to the price of your premium.
What are the benefits of telematics?
Good driving habits - including keeping to the speed limit and braking safely - are rewarded with cheaper premiums. But the cost can go up if poor habits are recorded.
All products are different so always read the terms and conditions. For example, some telematics policies include a curfew to reduce late-night accidents. Others may place a limit on the annual mileage you're allowed, but then offer 'bonus miles' for safe driving.
The GPS technology used in some telematics products also means that, if your vehicle is stolen, it can be tracked by your insurers and the police.
Who uses telematics van insurance?
Telematics is becoming increasingly popular with commercial van drivers and with company owners who have large fleets on the road.
"Many commercial fleets have telematics for their vans and have done for several years, as it can drive down fuel costs significantly," said motoring expert Scott Kelly.
"I've had companies tell me they save significant sums on fuel, the telematics helping them to give their drivers feedback about their driving style.
"It's also used for something called FNOL - first notification of loss - which is how quickly insurers find out about and investigate an accident after it happens.
"The telematics box fires the information back to the database straight away and helps the insurer apportion the facts of the accident, quickly and more effectively than with standard products."
Telematics could help firms organise their fleets more efficiently, planning the best delivery routes and avoiding traffic trouble spots.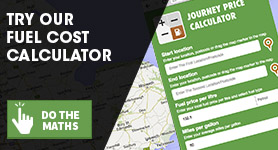 Can I compare telematics van insurance?
Gocompare.com does not currently provide quotes for telematics van insurance products, but it's likely to be a growing area.
"There are a lot of telematics providers for private car insurance and some of them are already starting to branch out into telematics for vans," said Kelly.
"Once one does it, a number of others will start to follow suit as telematics could be a way to reduce commercial costs."
By Rebecca Lees
[SeanSocialShare]