Get the right cover at the right price with our top tips for cheaper van insurance quotes.
Key points
Shop around for the right cover every year and avoid falling into the auto-renewal trap
Try to pay annually and to avoid making modifications to your van
Only pay for the cover you need, taking care with packaged add-ons
Your occupation and the use you put your van to will play a big part in premium calculations, so describe these things accurately
Think carefully about your choice of van, security measures, where you park and the drivers named on the policy, and read our tips below for more in-depth guidance
Finding a cheap van insurance policy with the right features at the right price can be a tall ask and, even if you find a great deal one year, you may see a price increase when it comes to your renewal time.
This can happen for a number of reasons - for example, your provider may have changed how they calculate their quotes, or removed an introductory customer discount.
If you've been convicted of a motoring offence or have made a claim in the past year this could lead to a premium rise.
It remains true, though, that one of the biggest cash drains on consumers is the price hikes associated with auto-renewal of insurance - when a customer gets out of the habit of shopping around, insurers typically take advantage and inflate renewal premiums.
When deciding on a policy, remember that the cheapest one available may not offer you the service you require and that you should choose based on features as well as price - our quotes process helps you compare those factors across a range of products.
However, if you're looking to knock some money off your premium, here are some tips which could help.
Think about the size of your van
When purchasing a van, make sure that it's suitable for the purpose it's required for. For example, don't buy a transit van if you're not going to be transporting goods.

Consider getting a smaller van as such vehicles often cost less to insure. Also consider the engine and performance - vans with larger and/or more powerful engines are more likely to attract high premiums.
Consider cover type
If you have an older van which isn't worth very much, it may be worth considering a third party, fire and theft policy rather than comprehensive cover to save some money.
But remember that a third party-based product may not offer the cover level you need, and they're not always cheaper than comprehensive options.
Try to pay annually
Paying monthly can be convenient and/or all you can afford, but in the long term it's almost always more expensive than paying for your insurance up front with one lump sum.
The savings to be made by paying in one go can be so significant that, if you can't afford it, it's worth considering other options such as paying on a 0% credit card - just make sure you can pay off the balance on the card before the interest-free period ends.
Work status will affect your premium
Think about how you describe your job, and about the level of commercial use (if any) that you require.
Improve security by fitting your van with:
An alarm
An immobiliser
A tracker
If, for example, you don't commute, you may be able to find a cheaper policy, while a 'writer' may pay a different premium to a 'copywriter'.
Always make sure you're honest when giving your details to an insurer or you risk invalidating your policy - read more in our article on how your job affects your insurance.
Improve security
Devices such as alarms and immobilisers may help to keep your premium down as they tend to deter potential thieves. Installing a tracker could also make it easier for your van to be recovered and returned if it's been stolen.
Before investing, check whether your insurer will acknowledge the extra security and consider whether the outlay outweighs the saving. Read more in our guide to van security.
Avoid modifications
Security aside, if you opt to modify your van - whether to improve performance or as a purely aesthetic measure - it could really bump up the price that you pay for insurance.
This is because modified parts tend to be harder and more expensive to repair or replace, and enhanced vehicles are felt to be more attractive to criminals. Find more information in our guide on modified vans.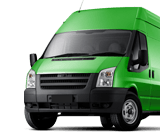 Minimise unnecessary optional extras
You may be able to keep the price of your premium down by thinking about which optional extras you really need, considering things such as legal assistance, courtesy van cover, personal accident cover, windscreen cover and protected no claims bonus.
One of the most common and confusing areas is when breakdown cover is coupled with van insurance and by making the right choice with this you could potentially save significant money - find out more in our article on packaged breakdown cover.
Always check what's already included on your policy as standard, consider whether you have cover from another source such as a packaged bank account and, if you know you need the optional extra, check whether you could get a better deal by buying it as a separate product from your insurance.
Limit your mileage
Try to keep down the number of miles you drive each year and give an accurate estimation of that mileage when shopping for your quote.
Increase your voluntary excess
Choosing a higher voluntary excess when you take out your policy should reduce the price of your insurance policy. Remember, though, that if you make a claim you may have to pay that excess before the garage will give you your van back.
Review the drivers who need to be on the policy
If you have been claim free for a number of years, you're likely to be rewarded with a no claims bonus discount
Take care when adding an additional driver onto your policy.
One may not make much difference and could, in some circumstances, lower your quote, but adding more drivers may well lead to increased cost.
If you can, avoid having anyone under 25 on your insurance as the younger a driver is, generally the more expensive your policy will be.
Park with care
Wherever possible, park your car in a secure garage overnight or on a driveway. Parking off the road could lower the chance of your car being vandalised or stolen. Read more in overnight parking and your insurance.
Build up a no claims discount
Insurers usually reward motorists who are claim free by reducing their premium, so building up your no claims bonus discount could result in savings.
Ways to shop around for van insurance:
Use a price comparison website
Phone individual companies
Look at insurers' own websites
Visit a broker or insurance company on the high street
Take an advanced driving course
Courses such as Pass Plus and IAM involve an up-front fee but have then traditionally been seen as a way to cut premiums in the longer term, especially for young and inexperienced drivers.
You should note that not all comparison sites or insurers will take such courses into account and that savings may not outweigh the course fee, but there are numerous other benefits associated with improving your driving skills.
Read more in our article on advanced driving courses.
Pay attention to administration charges
Administration charges are one of the great hidden expenses on van insurance and it's all too easy to ignore their details when arranging cover.
If, for example, you change your van, your job or your address in the course of the policy, some policies may allow you to make the change for free, others may charge, perhaps, £50.
When you arrange cover it's worth looking at these charges - paying £5 or £10 more for insurance with reasonable administrative fees may save you much more in the course of the policy.
Shop around for the right quote
You won't be surprised to hear that our top tip for getting the van insurance cover you need at the right price is to shop around.
By simply renewing with your existing insurer each year, you could be missing out on a policy that better suits your needs at a lower price. There are four common ways of shopping for van insurance:
Use a van insurance comparison site such as Gocompare.com
This enables you to search and compare products from most of the UK's leading insurers at the click of a button.
Whatever time of the day or night, comparison sites are open 24/7 and are a time-efficient way of comparing prices and policy details through one quick and easy search.
It's worth remembering that if you have a modified or unusual vehicle it may be more difficult to find an insurer through an internet site.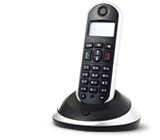 Phone individual companies
If you prefer speaking to someone you can phone individual companies to get quotes, but this can be very time consuming and limits comparison between providers.
Your queries could be answered straight away, and you may find it easier to get a quote for a specialist vehicle or unusual circumstance, but remember that you're restricted to calling within set hours.
Look at insurers' own websites
You're able to get quotes in your own time but it can be time consuming and makes it harder to compare prices against other insurers.
Visit a broker or insurance company on the high street
Brokers will compare a number of different insurance companies on your behalf, and this can be a way of finding cover for specialist vehicles or circumstances.
Convenience can be a downside to using a broker, and remember that your search will be limited to those insurance companies the broker deals with.
By Abbie Laughton-Coles
[SeanSocialShare]