If your farm is your livelihood, your tractor and agricultural vehicles are vital to your business. Find out more about the different insurance available to you.
Key points
Tractor insurance can cover your trailers too
Agricultural insurance can cover your farm buildings and contents
You don't need a licence to drive a tractor off road
Looking after your equipment well is essential in the farming industry.
When you're relying on an income from the land, your tools need to be in good shape or you could see your salary suffer.
Whether you've got a JCB or a John Deere, getting tractor or agricultural insurance to cover your farm vehicles might be just the thing you need.
What is tractor and agricultural insurance?
Tractor insurance can protect your tractor from things like theft and fire damage as well as covering you in the event of an accident.
Agricultural insurance, however, can cover all of your farm vehicles under one policy as well as giving you protection for other aspects of the farm such as your crops.
You might be able to cover some vehicles used on your farm, such as vans, 4x4s, pick-ups and other commercial vehicles under a van insurance policy instead, particularly if you use them primarily on the road.
Types of tractor and agricultural insurance
There are three types of insurance for your farm vehicles: 
Third party - which can cover you if you get into an accident with another vehicle
Third party, fire and theft - which can cover you for fire damage and theft too
Comprehensive - which can cover you for all of the above as well as vandalism and repairs
You'll need to choose the amount of cover you require, based on your requirements and budget.
What does tractor insurance cover?
Tractor insurance can cover you for a wide range of incidents, depending on what policy you get.
Your tractor cover may protect trailers, accessories, and implements as well as the vehicle itself.
If you use your tractor on a smallholding for personal use, you can get a dedicated policy for your vehicle but you should bear in mind that you may be limited to an annual mileage.
You should be covered for light agricultural use on a policy like this.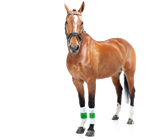 Vintage tractors that are used by hobbyists or taken to agricultural shows can be covered by a specific type of insurance too, similar to a classic car policy.
Your tractor will need to be over 25 years old  to qualify for cover but it can keep your tractor protected, even if you're not using it on the road.
A policy like this can make sure your belongings inside the vehicle are covered as well as any spare parts to your tractor.
There are also policies that specifically cover machinery manufactured pre 1990 which may be useful to you.
You should read your policy documents or talk to your insurer to see exactly what you're covered for. 
What does agricultural insurance cover?
Whereas a tractor policy may only cover one specific vehicle, agricultural insurance can protect many things that are vital to your business.
Check that there are no restrictions on your age before you drive a tractor
All of your farm vehicles including combine harvesters, diggers, cranes and trucks as well as tractors can be covered by one policy which is also known as farm fleet insurance.
As well as covering your farming vehicles, agricultural insurance can also make sure your private vehicles such as your personal car or quad bikes are protected.
It can also provide your home buildings and contents insurance as well as cover for your farm buildings and contents, livestock and equine cover, and crop damage.
And if you need even more cover than that, agricultural business insurance can give you personal accident and sickness cover as well as protection for your B&B.
Can I drive a tractor?
You won't need a special licence to drive a tractor - if you have a full UK driving licence, you'll be able to get behind the wheel.
In fact, you won't need one at all to operate the tractor off road.
However, if you're between the ages of 16 and 20, certain rules will apply relating to the weight and size of the vehicle.
For instance, if you're driving an agricultural tractor and you're 16, you can only drive tractors that are less than 2.45 metres wide.
You should check that there are no restrictions on your age before you start to drive a tractor.
Tractor security
Although you may live in a rural area, you shouldn't neglect your tractor's security.
According to the 2016 NFU Mutual Rural Report, agricultural vehicle theft cost the UK £5.4m, so don't leave your keys in the ignition or your tractor unlocked - it's not the most nimble of getaway vehicles but thieves may still try their luck.
Other things you should know
You should declare any vehicles that are off road as SORN - Statutory Off Road Notification - to the DVLA which means you won't need to tax or insure it anymore.
Off-road agricultural vehicles, including tractors, won't need to be taxed either but you should check whether this applies to you before you give it a miss.
If you're using a tractor primarily off-road, you may be able to use rebated fuel, otherwise known as 'red diesel', which is cheaper than standard petrol or diesel.
However, your tractor must only be used for agricultural work such as cutting verges or hedges in this instance.
By Alice Morgan