Guide to young drivers' van insurance
Key points
Young van drivers pay more for insurance because of inexperience, reputation and risk
Driving without insurance is illegal and you risk having your licence revoked
Follow our tips for help in getting the right cover and keeping the price affordable
If you're a young driver in need of cheap van insurance, it might be time to start saving.
Young drivers are traditionally faced with big premiums when insuring a car and unfortunately the same applies to vans.
Indications are that the European gender ruling - which means insurers can no longer discriminate against clients based on their gender - has had a positive impact on young men's insurance since it was introduced in December 2012.
But it has led to more expensive premiums for young women drivers, which might be bad news if you're a young female van driver.
Why does van insurance tend to cost more for young drivers?
It can be hard to find cheap motor insurance for young people generally, and van cover is no exception.
This is largely because young drivers - classed as those under the age of 25 - are statistically more likely to be involved in a road accident.
Need more information?
According to the AA, more than a quarter of road accidents involve at least one young driver aged between 17 and 24, while more young driver accidents happen on Friday and Saturday nights.[1]
So if you're in this age bracket and looking for van insurance, you'll have to do your research to make sure you get the best deal possible.
How can young drivers lower the cost of their van insurance?
To get the right van cover at the right price, try reading our top tips for cheaper van insurance and follow some of the steps below:
Buy a van in a low insurance group
All vehicles are classed in 50 groups by the insurance industry's Group Rating Panel, with vehicles in group 50 considered the most expensive to insure and those in group one considered the cheapest.
If you're in the process of buying a van, find out how insurance groups are calculated and use Gocompare.com's widget on that page to see which category your potential purchase falls into.
Avoid modifications
Altering your van to improve its performance or appearance might make sure you stand out - but it won't do your bank balance any favours. Modified vans tend to be pricier to insure so, if you want to keep your premium as low as possible, keep modifications such as alloys and spoilers to a minimum.
Stay secure
Having one or more security device such as an alarm, immobiliser or tracking device fitted to your van could bring down the price of insurance and help you avoid the hassle associated with having your vehicle stolen or broken into.
Don't assume that third party policies are always the cheapest option as fully comprehensive cover does sometimes cost less
Do bear in mind that the savings may not necessarily cover the cost of having such security enhancements fitted. Read more in our guide to van security.
Buy only what you need
Don't waste money on policy features you don't need. Some policies come with things such as breakdown cover and European cover, but if you already have these, or simply don't require them, you may be paying more than necessary.
Think too about the level of cover you need; in some circumstances third party only van insurance might cover your requirements and prove cheaper than fully comprehensive.
Don't assume, however, that third party policies are always the cheapest option as fully comprehensive cover does sometimes cost less. Make sure you consider all levels of cover when trying to find the best deal for you.
Extend your excess
Consider raising the voluntary excess you'd be prepared to pay in the event of a claim from - for example, £100 to £250 - as this could reduce your overall premium. Make sure, though, that you could actually afford to pay the extra excess if you had to!
Add another name
For young drivers, insurance tends to be cheaper if you're able to add a more experienced driver such as a parent or relative to your policy.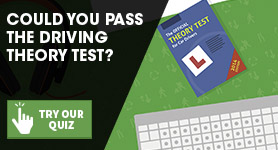 This could significantly bring the cost down - but don't be tempted to pretend that they're the main driver and that you only use the van occasionally. This is known as fronting and it's illegal.
Compare!
Comparing policies from a variety of specialist van insurers is a great way to see a wide range of prices and products. Why not click on the 'Get Quotes' button above to get comparing?
By Rebecca Lees
[SeanSocialShare]