Guide to broadband bundles
Bundling your broadband, phone and TV package together could mean less fuss and maybe even making some savings.
Key points
Bundling your broadband, home phone and TV package together could save you money
Consider the data cap and speed of the broadband deal before making a decision
Adding a TV package with film and sport channels could drastically increase your monthly bill
When you shop for broadband it's quite likely that you'll be offered a broadband bundle, which means that other services (usually telephone and TV packages) are tied in with your broadband connection for one set monthly fee.
The main attraction of bundled products tends to be their cost and convenience. Bundling a home phone plan and TV package with your broadband service could prove cost effective when compared to sourcing them separately.
This is because providers offer savings in the belief that those who bundle are more likely to stay loyal to them for longer. Bundling can also be a convenient time-saver because it means that you should only deal with one company rather than several.
But before you look into bundling your broadband, think about what kind of services you actually need.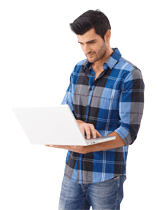 Types of broadband
Consider the broadband speed your household requires, the download allowance and your budget.
To work these out, think about how you use the internet as a household and whether opting for a higher speed could be the right way to go, remembering that you don't want to be penalised with a large bill if you exceed your download allowance.
If you're a house of heavy internet users, you may want to think about plumping for unlimited broadband.  
Many households opt to do without a landline, instead relying on their mobile phones. Some fibre optic broadband packages don't require a landline, instead using fibre optic cables to provide a connection.
Once you know what kind of broadband you want, you can think about how to bundle your service.
Broadband bundles
Start by thinking about whether you want a phone and broadband bundle or phone, broadband and digital TV package. It's easy to spend more than you intended just because it looks like a good deal. If you don't want or need a landline or digital television, adding them could mean an extra, unnecessary cost.
If you've opted for a standard ADSL broadband connection rather than a fibre optic package then you'll still require a landline, even if you don't intend to use your home phone. In such a case you may want to consider bundling your broadband with a no-calls phone package, which could lower cost and be better suited to you.
Do you want a subscription digital TV package such as Sky or Virgin, or is a service such as Freeview sufficient for your needs? A bundled TV package is likely to offer you an attractive range of entertainment options, but remember that there are alternatives.
Online streaming services like BBC iPlayer and ITV Player mean you can watch some programmes almost instantly after they've aired without subscribing to a digital TV package, you'll still need a television licence though.
Bear in mind that the cost of digital TV is likely to increase significantly if you add sport and movie packages - you may want to consider services like Netflix as possible alternatives.
Don't forget to take activation and installation costs into account when you compare broadband bundles; what looks like the most suitable offer could end up being more expensive than you expected.
Once you've decided on the right bundle for your needs, make sure you check the terms and conditions of the contract and confirm the duration and cost.
Most providers are willing to upgrade you mid-contract, but will they let you downgrade without incurring a penalty? If you're not keen on a 12-month contract you could ask for a rolling one, but this flexibility will probably come at a cost.
To decide whether bundles are right for you, consider:
What services do you want, and what services do you need?
The broadband download speed and cap. Are they sufficient for your requirements?
Would it cost more to pay for each service separately? Look at the true cost over the first year as this will take into account any introductory rates or discounts as well as any charges
Is line rental included in the price? If not, how much will it cost you?
What calling package is on offer and does it suit your needs? For example, if it offers free daytime calls but you're only home in the evenings, you won't benefit
What are the charges for exceeding your calling allowance or download cap?
By Emily Bater
[SeanSocialShare]